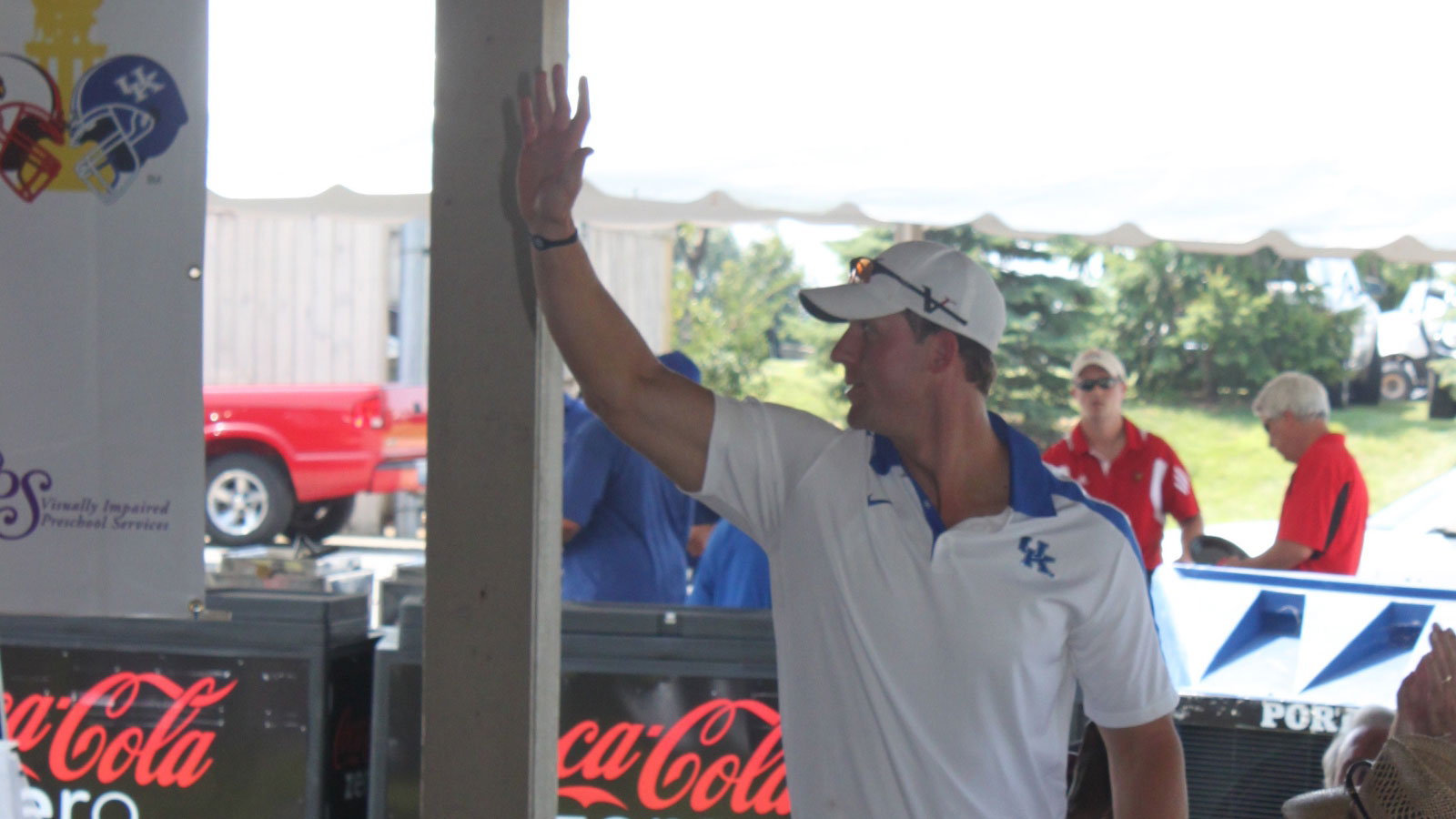 July 17, 2015
Charlotte, N.C. – Raycom Sports' multi-Emmy Award-winning summer television series, "Havoline Football Saturdays," begins its 12th season this weekend.  The series, with six one-hour episodes, is hosted by Tim Brando and syndicated in over 100 markets throughout the country.
This week's show highlights 1999 No. 1 NFL Draft pick Tim Couch from Kentucky. Growing up in the small town of Hyden, Ky., Couch became a high school legend as a football and basketball star. He set national passing records and was National Player of the Year as a senior. Couch talks about how he almost attended Tennessee before deciding on Kentucky. He struggled through a tough freshman year at UK and was planning to transfer, but stayed with the Wildcats after a coaching change and a new offense. He set school and SEC records while in Lexington as he became the No. 1 overall pick by the Cleveland Browns.
Then spend time with FOX Sports announcer and former Florida Gator James Bates. An All-SEC linebacker and team captain, Bates led the Gators to the 2006 National Championship. But football doesn't define him. He also likes to have fun, especially at home with his family, singing, raising chickens and showing off his original paintings. See how this son of an NFL head coach inspires and entertains with his personality and art.
Also visit Clemson to see the inspirational story of Tigers student equipment manager David Saville. Born with Down Syndrome, he has never let that stop him from leading an impactful life. He earned a spot on the equipment staff in high school and was elected Homecoming King. After graduation, Saville enrolled at Clemson University, home of ClemsonLIFE (Learning is for Everyone), a four-year post-secondary program focused on vocational and independent-living success for young adults with disabilities. He earned a spot on the equipment staff and has been an inspiration to the entire Tigers football team. Saville exemplifies a quote from Head Coach Dabo Swinney, "The only disability in life is a bad attitude."
And in All-Access, spend gameday in Raleigh with NC State greats Terrence and Torry Holt. Both players left their mark with the Wolfpack on the field. Now is a chance to experience what game day is like at Carter-Finley Stadium with these two Wolfpack greats.
For a complete listing of local affiliates and airtimes, please visit www.FootballSaturdays.com.
Charlotte-based Raycom Sports is a leading independent sports sales & marketing, syndication, event management and production firm. Raycom is the current syndicated television rightsholder of ACC men's basketball and football telecasts through 2027. In a partnership with the ACC, Raycom operates the ACC Network, which distributes ACC content through live television broadcasting, original programming via digital technologies, historical archives, mobile applications, social media, ACC Championship events and the official ACC website.
Raycom Sports' parent company Raycom Media, located in Montgomery, Alabama, owns and operates 53 television stations covering over 12 percent of the United States across 18 states.