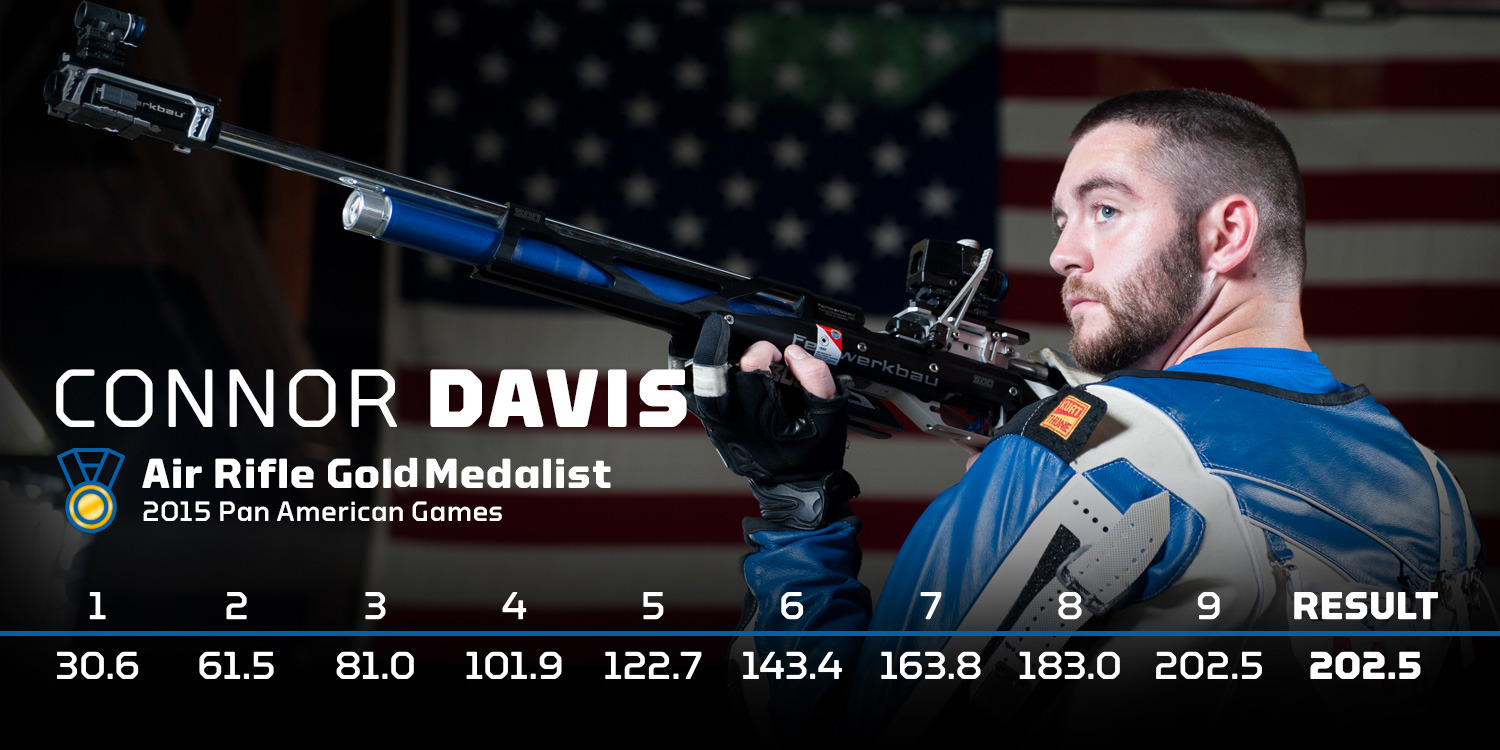 July 13, 2015

TORONTO –
Connor Davis
won the Air Rifle Gold Medal while representing the United States at the Pan American Games on Monday.
Davis, who will be a senior in the fall, shot a score of 202.5, a Pan Am Games record although air rifle only began being contested in the current format recently.
Venezuala's Julio Iemma claimed silver with a score of 202.2, while the Bryant Wallizer of the U.S. took bronze with 180.8.
With Monday's result, Davis added to the hardware collection he has amassed from representing the United States on the international stage. He won Bronze at the Championship of Americas in air rifle last year.
Davis also has a broad array of impressive results on the domestic stage. He was the 2013 NCAA Air Rifle Champion, won the 2013 USA Shooting National Title and Junior Title in air rifle and the National Silver Medal in smallbore.
Last spring during the collegiate season he won the Individual Smallbore Title at the Great American Rifle Conference Championships.
Davis' Gold Medal ensured the U.S. can send the maximum two competitors to next summer's Rio Olympic Games via the International Shooting Sport Federation's quota system. Davis, himself has not yet qualified for the Olympics, however. That can only be accomplished at next year's Olympic Trials.