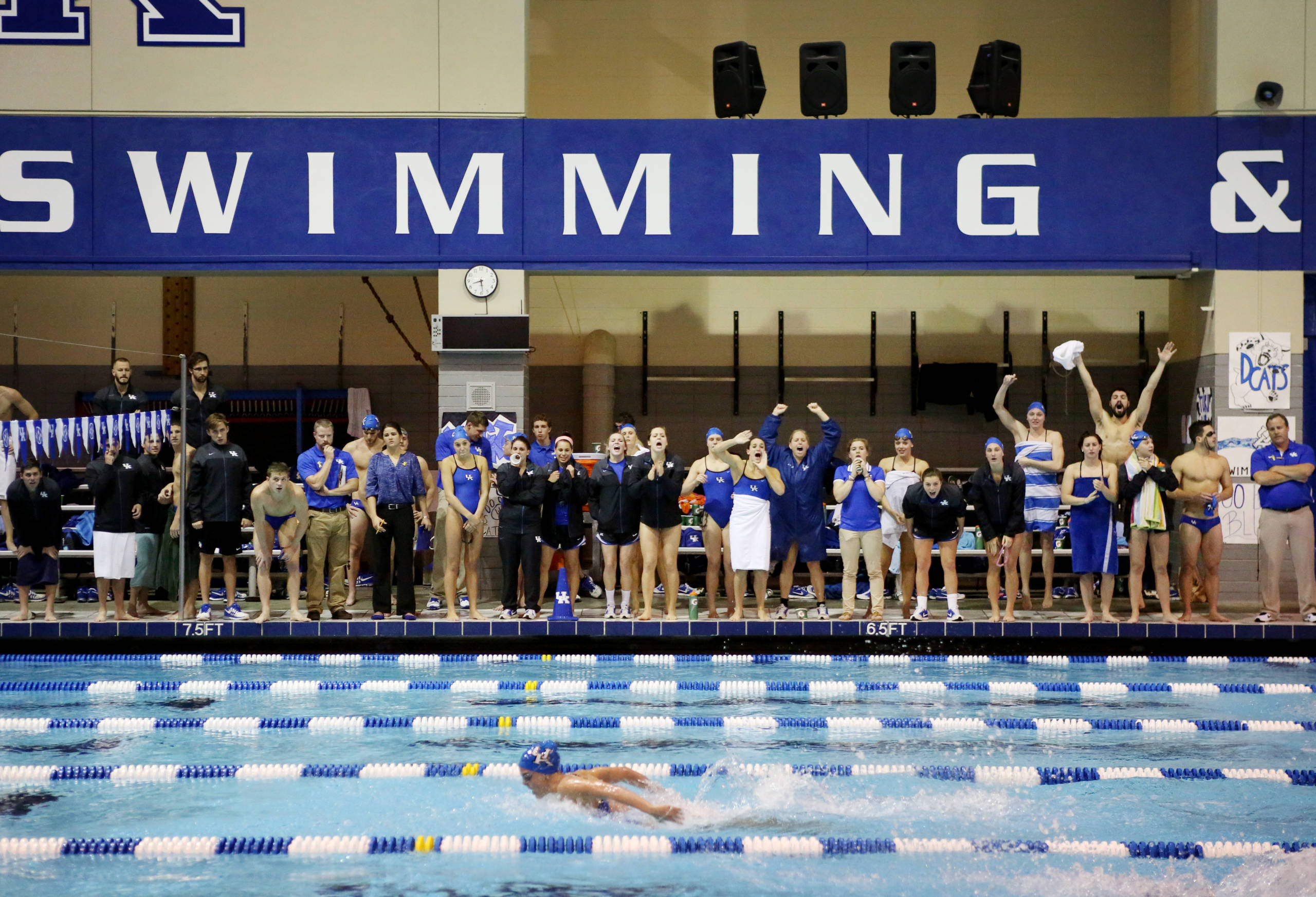 Swimmers to Compete at Sectionals Meet as Lead-In to Nationals
July 8, 2015
LEXINGTON, Ky. — As a lead-in to the USA Swimming National Championships, members of the Kentucky swimming team will compete at the highly-competitive Eastern Sectional meet in Athens, Ga., July 9-12. The meet will also be an opportunity for UK swimmers to qualify for next summer's U.S. Olympic Team Trials, in addition to the 11 Wildcats that qualified last summer.
Nineteen events will be contested during the four day event that begins Thursday morning, and UK is expected to have nearly 30 swimmers competing. The event will be the final prep meet before the U.S. National Championships in San Antonia, Texas, Aug. 6-10.
"This is a very competitive meet," UK head coach Lars Jorgensen said. "The big thing is it's a qualifying meet for Nationals. As the lead-in to Nationals, we're trying to get a few more swimmers to qualify who haven't earned a qualifying time yet this summer. There will be Olympians and plenty of high level competition in Athens, so it's going to be a really good test for us.
"We're also trying to add to our list of Olympic Trials qualifiers, after the 11 that earned a spot last summer. On the swimming calendar right now, trials is the big event that everyone is looking forward to, right before the Olympics."
Competition in Athens begins with four events on Thursday before an additional four events Friday and Saturday and seven events on Sunday. Prelims each day will begin at 9 a.m. ET, while finals are held at 6 p.m. Thursday-Saturday and at 5:30 p.m. on Sunday. A complete schedule can be found here.
Several UK swimmers have already qualified for the 2015 U.S. National Championships throughout the summer. This weekend's meet will be the final opportunity to add to that total.
The 11 UK swimmers that have already earned a berth at the 2016 U.S. Olympic Team Trials are Bridgette Alexander, Drew Aviotti, Christina Bechtel, Kendal Casey, Kendra Crew, Scott Crosthwaite, Brandon Flynn, Danielle Galyer, George Greenhalgh, Kyle Higgins and Abby Myers. They achieved their qualifying time at the USA Swimming 2014 National Championships.
For the latest on the Kentucky swimming and diving program, follow @UKSwimDive on Twitter, on Facebook at Facebook.com/UKSwimDive, and on the web at UKathletics.com.