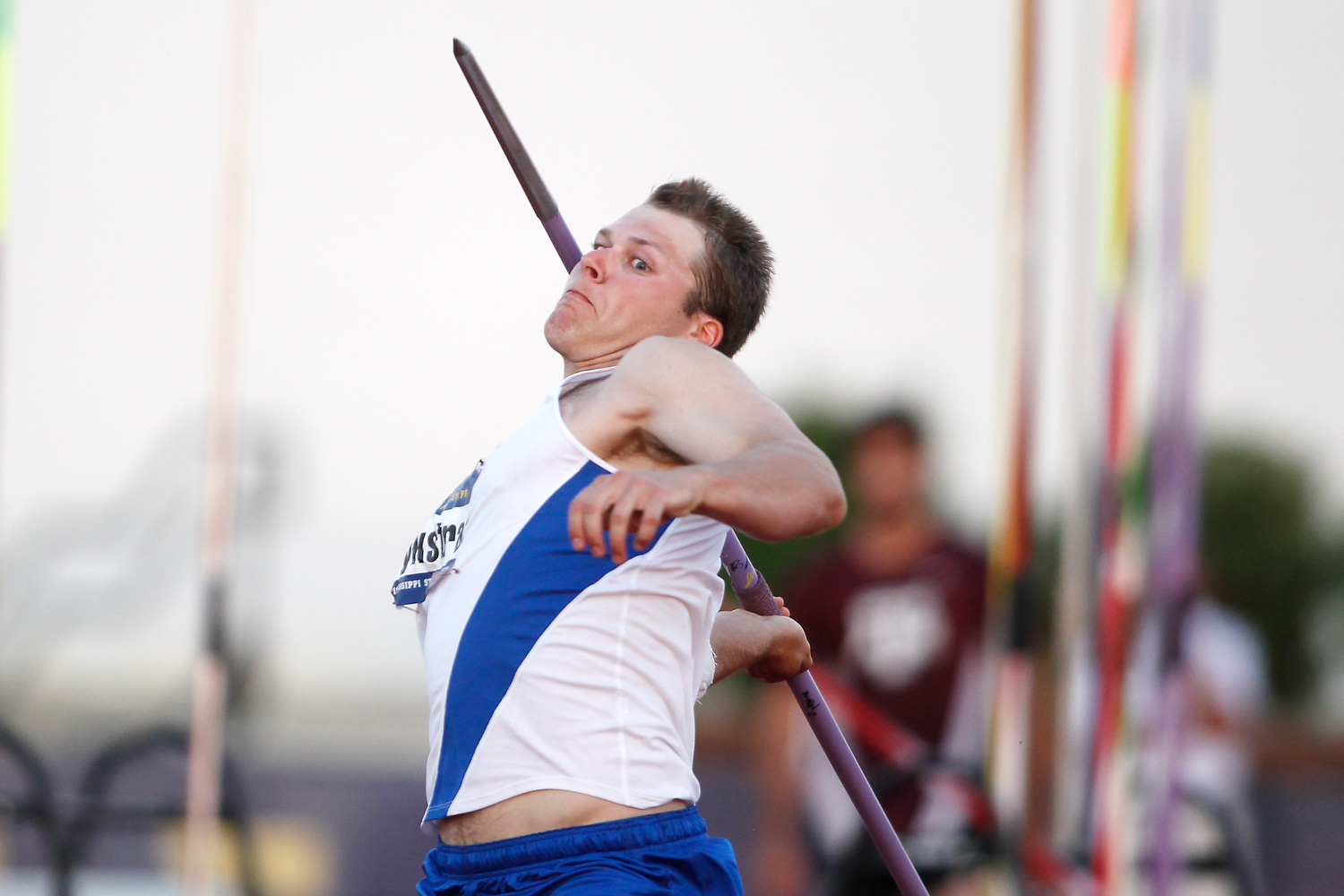 Raymond Dykstra Claims Canadian Bronze in Javelin
July 6, 2015
LEXINGTON. Ky. – Raymond Dykstra claimed the Javelin Bronze Medal over the weekend at the Canadian Track and Field Championships in Edmonton, Alberta.
Dykstra, who entered the Championships as the defending champion, led for most of the competition, but was eclipsed by two athletes in the final few rounds. He finished third with a mark of 236-feet, 9 inches/72.18 meters. Dykstra will next compete at the PanAmerican Games in his home province, Ontario, starting July 10.
Dykstra finished his UK career last month. He was a Southeastern Conference Champion, NCAA Silver Medalist and four-time All-American and All-SEC selection.
Jenna Martin-Evans – a 2012 Olympian and a multiple-times NCAA scorer and Southeastern Conference Medalist while at UK from 2007-2011 – placed fifth at the Canadian Championships in the 400m, running 52.70 in the final.
Keffri Neal – also a recent UK graduate who wrapped his career as a three-time SEC Champion and NCAA Bronze Medalist – reached the Canadian 800m final for the second consecutive year, where he finished eighth on Sunday.


Bryant makes Diamond League Debut

Dezerea Bryant made her debut in the IAAF Diamond League over the weekend at the Meeting Areva in Paris' Stade de France. She placed seventh in the 100-meter dash running a time of 11.17 – the third best wind-legal time of her career, although she has broken 11 seconds multiple times with wind assistance. That race was won in a world-leading time of 10.74 by Jamaican two-time defending Olympic Gold Medalist Shelly-Ann Fraser-Pryce.
The Diamond League is the world's premier level of individual track and field meets. Bryant is entered to make her Diamond League 200m debut on Thursday at the Meeting Lausanne in Switzerland.


Sorrillo, Thomas qualify for World Championships at T&T Championships

A pair of Wildcats, Rondel Sorrillo and Mikel Thomas, qualified for the 2015 IAAF World Championships at the Trinidad and Tobago Championships earlier this summer.
Sorrillo, who trains under UK track and field head coach Edrick Floréal in Lexington while also serving as a volunteer assistant coach, placed second in the 200m and third in the 100m.
He ran 20.50 in the 200m, and 10.16 in the 100m. He was the NCAA 200m Champion for UK in 2010.
Thomas – the national record holder for T&T – placed second overall in the 110m hurdles with a time of 13.47.
Both are Olympians and multiple-times World Championships competitors.