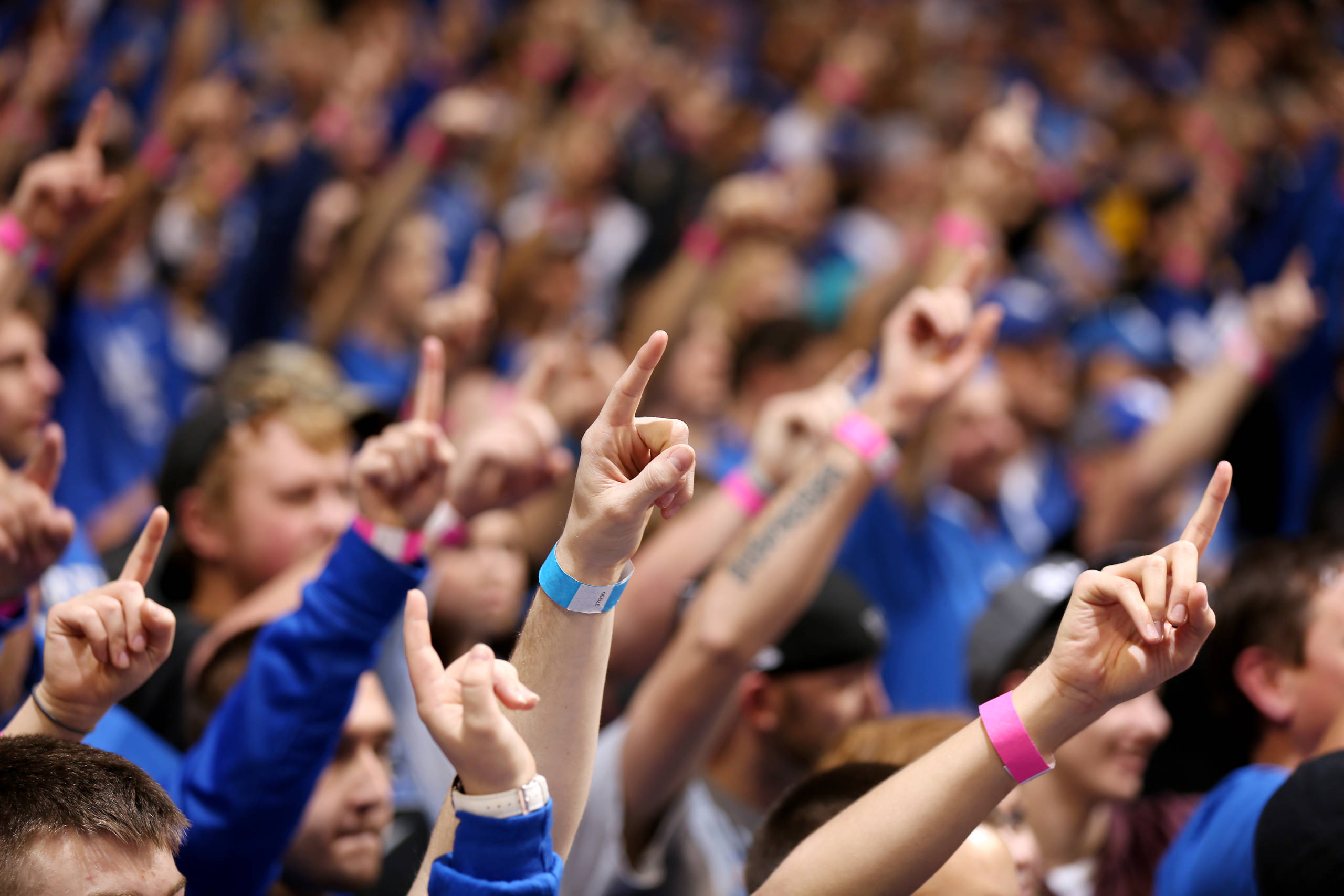 Kentucky Men's Basketball Leads Nation in Total Home Attendance
July 6, 2015
LEXINGTON, Ky. – The Kentucky men's basketball team was the team to watch during the 2014-15 season according to national attendance figures released by the NCAA on Monday.
UK led the nation in total home attendance for the first time in five years with a total of 447,874 fans attending the Wildcats' 19 home games in Rupp Arena this season. Kentucky was one of only three schools (Syracuse and Louisville) to reach at least 400,000 fans or more at its home games.
UK once again led the nation in overall attendance as 845,594 fans saw the Wildcats play at home, on the road and in neutral sites, more than 100,000 fans than second-place Wisconsin. Kentucky set the NCAA record last season with 922,653 fans.
Kentucky ranked second behind Syracuse (23,854) in average home attendance with 23,572 fans per game, the fifth time in John Calipari's six seasons the Wildcats averaged 23,000 or more fans at home games. Rounding out the top five was Louisville (21,386), North Carolina (19,582) and Wisconsin (17,279).
UK has led the nation in average home attendance in 17 of the last 20 seasons, and since Rupp Arena opened for the 1976-77 season, Kentucky has ranked either first or second in average attendance every season. Only Syracuse, which plays in the Carrier Dome, has ranked ahead of Kentucky during that time.
The Southeastern Conference had the third-highest attendance among the 32 NCAA Division I conferences, and the NCAA Tournament saw a slight bump in attendance in this year's postseason with 739,798 fans, the third-highest total in NCAA history.
For the latest on the Kentucky men's basketball team, follow 
@KentuckyMBB on Twitter, Facebook and Instagram, and on the web at UKathletics.com.