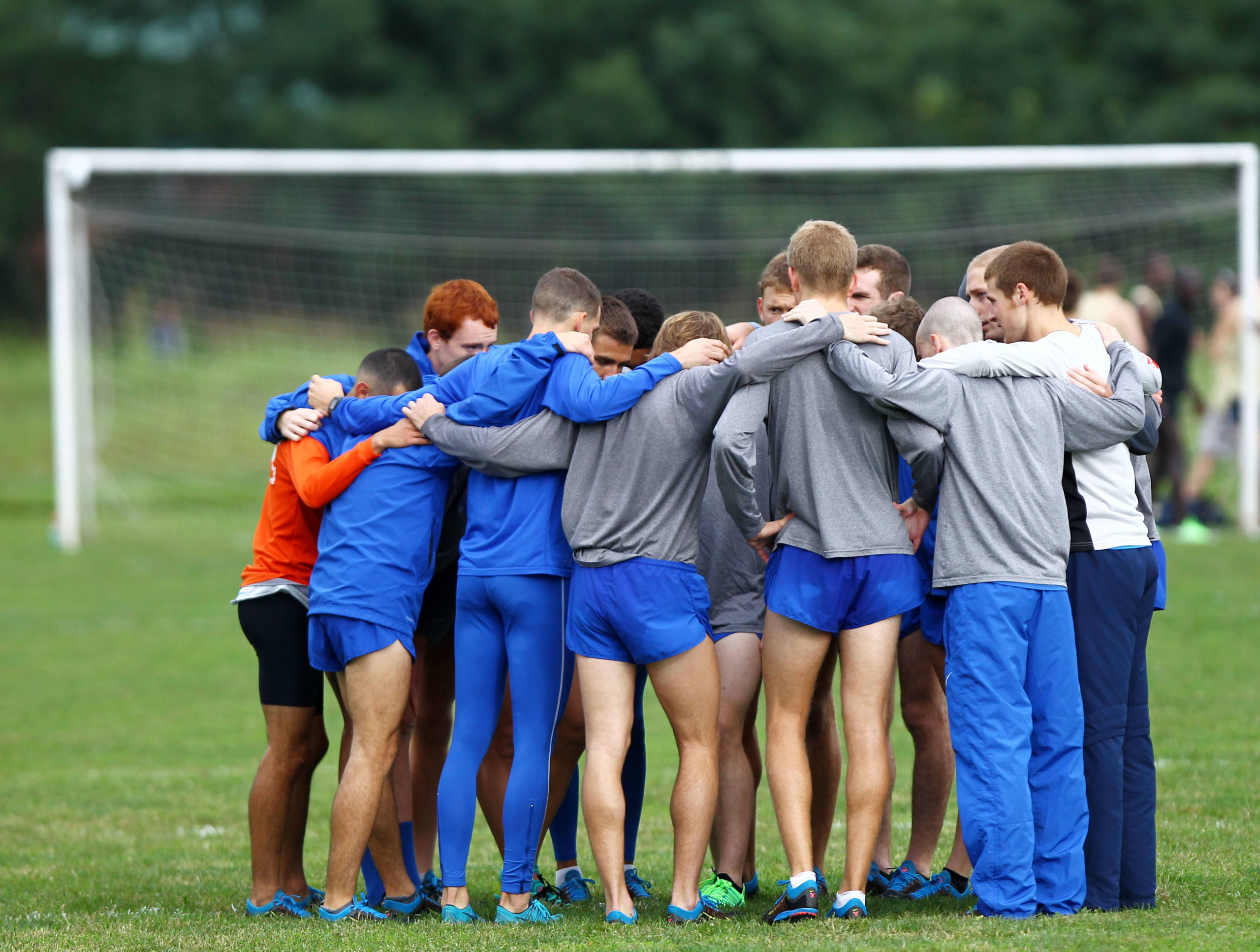 October 30, 2014 - 02:00 AM
UK Cross Country Set for SEC Championships
By Jacob Most

Oct. 30, 2014 –

Championship Central | Live Results

TUSCALOOSA, Ala.  – The Kentucky cross country teams will open up postseason competition at the Southeastern Conference Championships in at the Harry Pritchett Running Course on Friday.
The women's 6,000-meter race is scheduled for a 10 a.m. ET start, while the men's 8K race will begin at 11 a.m. An awards ceremony will follow the race.
A post-produced packaged broadcast of the 2014 SEC Cross Country Championships will air on the SEC Network at 9 p.m. ET on Sunday, Nov. 9.
Admission to the 2014 SEC Cross Country Championships is free and open to the public.
The UK women's team is expected to be led by a pair of freshmen in Katy Kunc and Aundrea Busse as the young duo bookended the regular season with strong performances.
To start the season, Busse was named SEC Freshman Runner of the Week after winning the Belmont Opener. Kunc earned the honor after a similarly impressive first-year performance two weeks ago.
Kunc ran a 61st-place 6,000-meter time of 21:43.3, while Busse ran a time of 21:56.7 in the women's "blue" race at the challenging Pre-National Invitational, which was UK's final regular-season tune up.
The UK men's team, a young group that features one senior, 13 underclassmen and just three juniors, has gotten better as the season has gone along.
The Wildcats boast two performances which rank inside the SEC top 20 at 8,000 meters this – the distance the conference championship will be run over.
Lou Styles' PR of 24:27.25 came at the Greater Louisville Classic, while Matt Hillenbrand ran 24:41.70 at the home Bluegrass Invitational in September.
Last season, the UK women's team finished third at the SEC Championships, earning its highest conference meet placement since coming in second at the 2002 meet. The UK women placed fifth at the SEC Championships in 2012, when Cally Macumber won the individual title.
The men's team battled to place fifth overall a year ago, which was one spot better than the previous season.