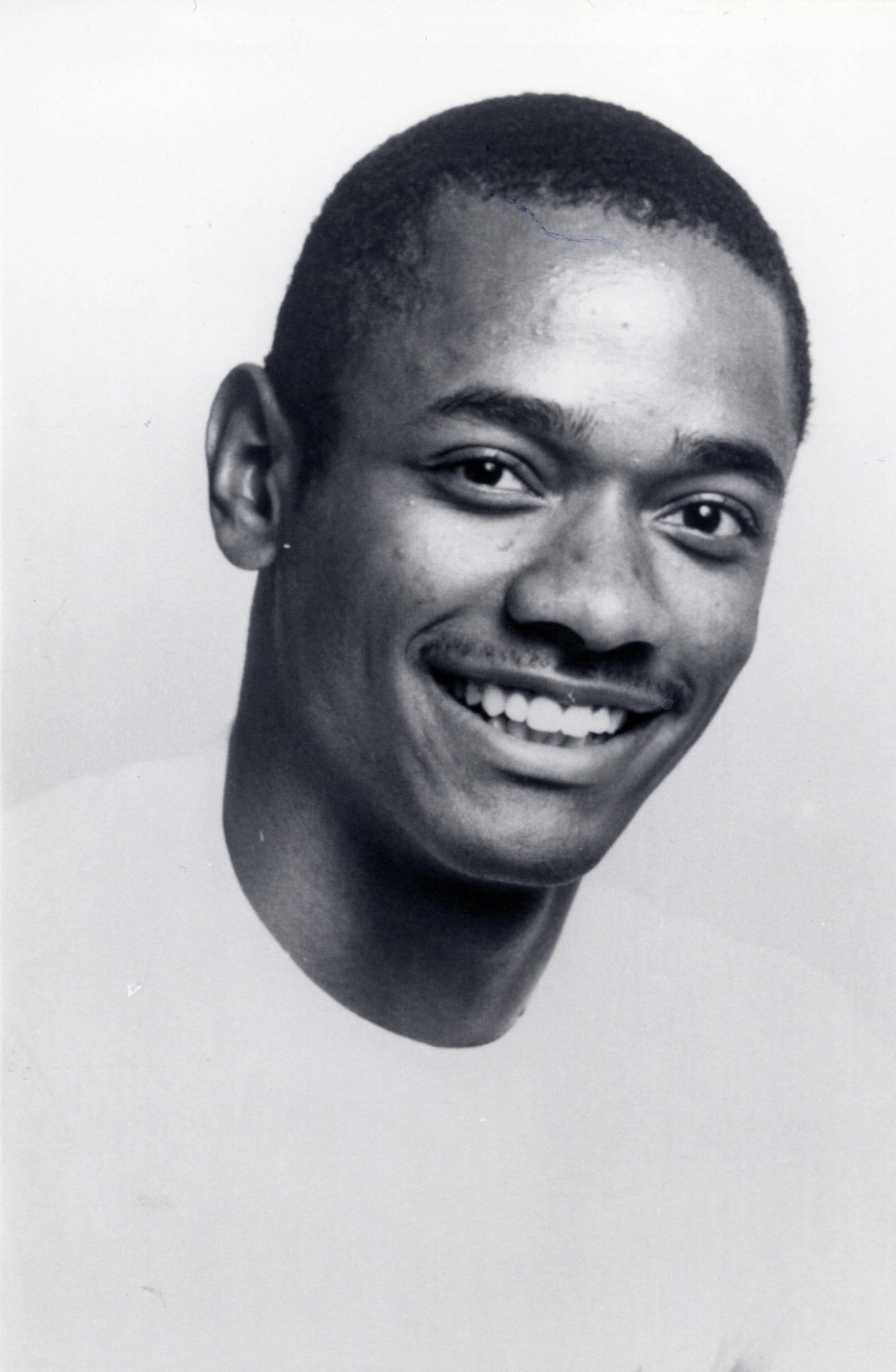 January 23, 2014 - 02:00 AM
UK Welcomes Elite Field for McCravy Memorial
By Jacob Most
Jan. 23, 2014 –

Heat Sheets




| Live Video | Live Results

LEXINGTON, Ky. – The nation's largest concentration of elite teams will descend upon the Kentucky track and field team's Nutter Field House for the Rod McCravy Memorial Meet this weekend.
Of the 14 teams participating, six are ranked inside the national top-25 (both men's and women's) including No. 3 Oregon men, No. 4 and defending NCAA Indoor Champion Oregon women, defending NCAA Outdoor Co-Champion and 2013 NCAA Indoor runner-up and second-ranked Florida men, No. 3 Florida women and No. 24 Alabama women in addition to the No. 6 UK women's team.
Additionally , the meet will feature seven student-athletes who appeared in the Preseason Watch List for The Bowerman Award, which is likely the most of any meet this weekend.
The meet has actually been designated "National Meet of the Week" by the United States Track & Field and Cross Country Coaches Association (USTFCCCA) based on the outstanding sprints/hurdles match-ups and the concentration of top-10 and top-25 teams in both the men's and women's competitions.
Missouri, Tennessee, Virginia, Ohio State, Baylor, Miami (FL) and Illinois are other marquee names scheduled to compete.
The meet will begin with multi-events on Friday at 10 a.m ET with running events starting at 3:30 p.m. and culminating with the men's and women's distance medley relays at 7:55 p.m. and 8:10 p.m. respectively.
The Saturday action will begin at 10 a.m. ET.
Admission to the weekend's meet is free to the public. Parking will be available in the C-6 lot adjacent to Commonwealth Stadium on Friday and Saturday.
McCravy Memorial Meet programs, which include heat sheets, will be sold for $1.
Honoring Rod McCravy

This weekend's competition is named in honor of Rodriq McCravy, a former UK track athlete. McCravy died at the age of 19 in 1987 while sleeping in his dorm room.
Although only a sophomore, Rod had already become the track team's leader. His personal charisma and genuine care for others earned him the respect and admiration of all his teammates.
His personal impact on his teammates, friends, and coaches went well beyond athletics. A social work major, Rod is remembered as a dedicated, enthusiastic athlete, a conscientious student, a cherished friend and most important: an outstanding human being.
A graduate of Louisville Trinity High School, Rod was a two-time class AAA state champion in the 300m hurdles. He once held the UK freshman 400m hurdles record (53.35), and was part of a then-school record 4x400m relay team.
The meet is named in his honor to help members of the UK track and field community to rememeber him as well as provide an ongoing opportunity to speak about Rod and the positive influence he had on everyone who knew him.
Meet Coverage and Fan Experience
For the second consecutive season, Kentucky will broadcast the meet live on http://www.ukathletics.com/allaccess/?media=427551. The live video stream is available with a subscription. Live results will also be available at UKathletics.com
The streaming coverage of UK's home meets is just part of the fan-friendly atmosphere second-year head coach Edrick Floréal has brought to Lexington.
Nutter Field House has taken on a more spectator-friendly layout for the home collegiate meets in 2014.
The new layout includes a high definition video board within Nutter Field House, increased seating on the infield for watching field events, raised runways for jumps events and increased seating along the finish straightaway so fans can be closer to the most exciting action.
Fans can also take in an unparalleled level of in-race analysis from meet announcer Dennis McNulty, who annually calls the NCAA Cross Country Championships in addition to other high profile events in the world of athletics.
Nutter Field House Visitors


A rare number of the nation's elite competitors will assemble inside Nutter Field House this weekend.
The action will begin in earnest with Friday night's distance medley relays.
Kentucky's men's team posted the nation's second fastest DMR time this season last week, while Virginia finished 10th at the NCAA Championships last season and the likes of Oregon and Florida figure to field strong lineups.
UK's women's DMR placed fifth at the NCAA Championships in 2013, while Oregon finished eigth at the same meet. Additionally, Florida won the Southeastern Conference DMR last season.
The action will ramp up on Saturday as the track will feature some of the most competitive fields for any regular season meet all year.
The
women's "Blue" 60-meter hurdles
will take center stage first as the preliminary heats include three of the top-five performers in America this season.
Headlining the event is UK junior Kendra Harrison, who set a school-record and nation-leading time, 8.09, last weekend. Florida's Bridgett Owens has the nation's fourth-fastest 60h time, while Oregon's Sasha Wallace ranks No. 5 in the country. UK's Kayla Parker has the nation's eighth fastest 60h time, but she is schedule to race in the "White" prelims.
The
men's 60m hurdles
will pit defending NCAA Champion Eddie Lovett (Florida) against current national-leader Demoye Bogle of Ohio State. The field will also include the nation's fifth-ranked 60m hurdler Jon Cabral (Oregon), while former UK All-American Keith Hayes will run unattached. Hayes placed seventh at the 2013 NCAA Championships in the event.
The
women's 60m
is perhaps the meet's most top-heavy event as the nation's top three performers this season are scheduled to face off.
Topping the list is Kentucky's Dezerea Bryant, who broke a UK record and posted the fastest time in America, 7.19, last weekend. Oregon's Jasmine Todd and Jenna Prandini rank Nos. 2 and 3 respectively, and all three of them are in the first preliminary heat together.
The
women's 3,000m
should also hold fireworks in store as Chelsea Oswald will lead the way for UK as she was All-American in the event during a 2012-13 season in which she earned three All-America honors, two SEC Championships (5k and 10k outdoors), two Honorable Mention All-America honors, thee All-SEC honors and was named SEC Student-Athlete of the Year across all sports.
Florida will enter an impressive distance duo into the event, led by Cory McGee who was SEC 3k runner-up to UK's Cally Macumber in 2013, and was American Bronze Medalist and NCAA Runner-up at 1,500m last season. McGee's fellow Gator Agata Strasa was herself an honorable mention All-American at 1,500m.
Tennessee's Chelsea Blaase finished fourth in the SEC 3k Championships last year.
The
men's 800m
could turn into a showdown between Kentucky's Keffri Neal, who is undefeated this season and placed sixth in the event at SEC's last year, and Florida's Sean Obinwa, who was a First Team All-American and SEC Champion in the event last season.



The
men's 60m
will pit the nation's Nos. 5 and 8 performers this year, Antwan Wright (Florida) and Trayvon Bromell (Baylor).
Setting the Stage for UK
The Kentucky women's team checked in at No. 6 in the United States Track & Field and Cross Country Coaches Association (USTFCCCA) preseason rankings.
UK's previous best USTFCCCA ranking was No. 15 early in the 2008 season, the first year of the poll. UK's prior highest preseason ranking was No. 22 in 2009.
UK finished the 2013 indoor season – Floréal's first as head coach in Lexington – ranked No. 20, earning the same finish at the NCAA Championships. The result was UK's best at Nationals since earning the same team finish in 1994.
Kentucky returns three Wildcats who earned All-America status last indoor season to its 2013-14 indoor squad: Morganne Phillips, Chelsea Oswald and Allison Peare.
Additionally, two more Wildcats earned All-America honors during the 2013 outdoor season.
UK has also been bolstered by the nation's fifth-ranked women's recruiting class (Track & Field News).
Headlining that group are transfers Dezerea Bryant, Kendra Harrison and Leah Nugent, who have earned a combined 17 USTFCCCA All-America honors between them in addition to 16 individual college conference titles.
Kayla Parker, who was a 100-meter hurdles All-American outdoors, produced what was at the time the nation's leading 60m hurdles performance in December, a time which now ranks No. 8 nationally this season. Parker's 60m hurdles time of 8.24 was a school-record at the time, but has since been eclipsed by Harrison's nation-leading time of 8.09
Bryant was recently mentioned on USTFCCCA's Bowerman Award Preseason Watch List. The Bowerman, considered track and field's version of the Heisman Trophy, is given to the sport's most outstanding individual competitor annually since 2009.
The junior earned nine All-America honors and nine Atlantic Coast Conference Championships in two collegiate seasons at Clemson. She swept the ACC short sprints both indoors and outdoors as a freshman in 2011, and won four more conference championships, including the 4x100m relay, last season.
The UK men's team also returns key contributors from a year ago to this year's squad.
Headlining the group is Matt Hillenbrand, who won the SEC mile championship a year ago and went on to be named All-America in the 1,500m outdoors.
Brad Szypka also returns after finishing fourth in the SEC indoor shot put and earning All-America honors outdoors. Szypka won the Kentucky Invitational shot put last weekend, and also won at the Hoosier Open in December.