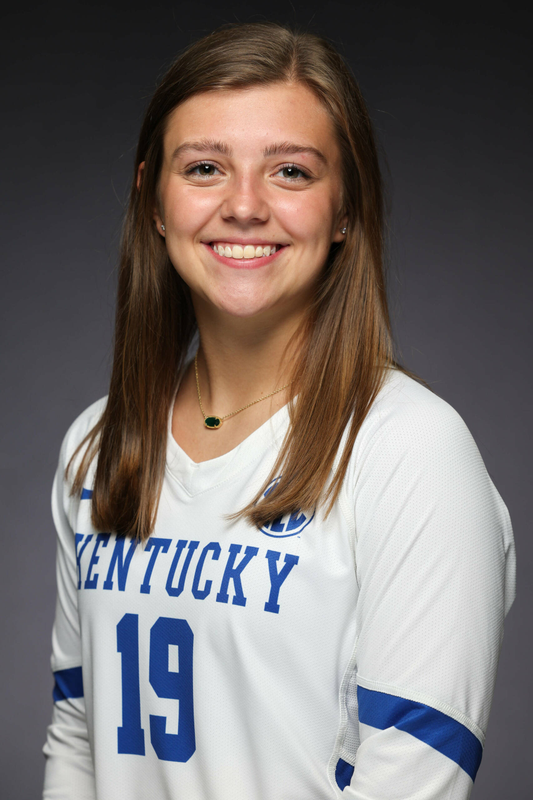 19
Audrey

Whitworth
position

Libero

height

5-7

class

Sophomore
2022 (Freshman):  Career-high four aces vs. Florida in opening match of the series … SEC Freshman of the Week (10/17) … Ankle injury in M1 vs. Texas A&M. Returned vs. Auburn … Four matches with 10+ digs, including Arkansas twice, Mississippi State and Tennessee – all Kentucky wins … Finished the season with 1.80 digs per set and 0.27 service aces per set, logging an ace in 13 matches on the year with a career-high four aces  against Florida on Nov. 19 in Gainesville.
A native of the Bluegrass, Whitworth hails from Hardinsburg, Kentucky and is currently in her final year at Breckinridge High School under the direction of Lisa Henning.
"Audrey is the first recruit outside of Lexington, Louisville or Northern Kentucky that we've ever signed," Skinner said. "When you start watching Audrey, you immediately notice her athleticism. She's quick, has a good first step and moves around the court with ease. Our fans will fall in love with her ability to make crazy defensive plays in the back row."
Whitworth is a libero and plays her club volleyball for the KIVA 18 Red team under the direction of Alan Davis. She has been named an Under Armour All-American and was named to the Prep Volleyball Sophomore 79 list in 2019. She was named to the all-district team all four years of high school, along with being named all-third region team from 2018-21, as well. Whitworth has shown her prowess in the classroom, registering three academic all-state honors.
The Kentuckian led Breckenridge to its first-ever state tournament appearance in 2018 and has led them to three-straight district championships spanning from 2018-2020.
Individually, she was the third region player of the year in 2020 and second team all-state in 2020, to go alongside being named to the preseason watch list in 2021.
Read more