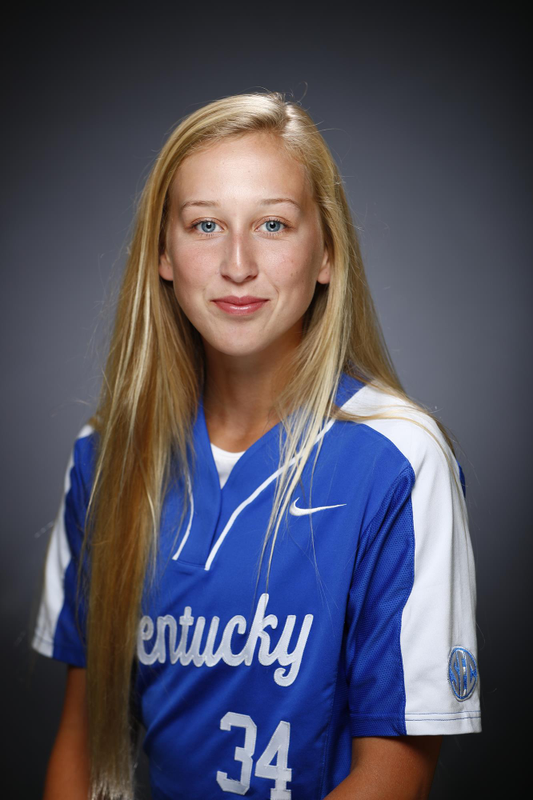 34
Cassie

Lindmark
position

Infield

class

Sophomore

Hometown

Lyons, Ill.

High school

Marist HS
2020 (Freshman): Will be part of UK's catching core … Had an RBI vs. Middle Tennessee St., on Feb. 19 for her first-career RBI … Has logged three walks on the season … Earned her first-career hit vs. Detroit on Feb. 29. 
Extra Innings No. 72 nationally-ranked player
Freshman year and sophomore year was named All-Conference
Named All-Conference and All-State in her sophomore year
In her junior campaign she was All-Area and winner of the Golden Glove
Helped lead her team to a Regional and Sectional championship her junior season. In her sophomore year, the team was fourth at the state tournament and Regional, Sectional and Super Sectional champions.
Last year hit .465 with a .543 on-base percentage and slugged at a .768 clip.
President of the school Science Club her junior and senior years, as well as winning the Leadership Award in her freshman year.
 
Lawson on Lindmark:
"Cassie is a very dynamic players behind the plate. She possesses a great arm and has a very high softball IQ. She is a great situational hitter that has great awareness."
Read more