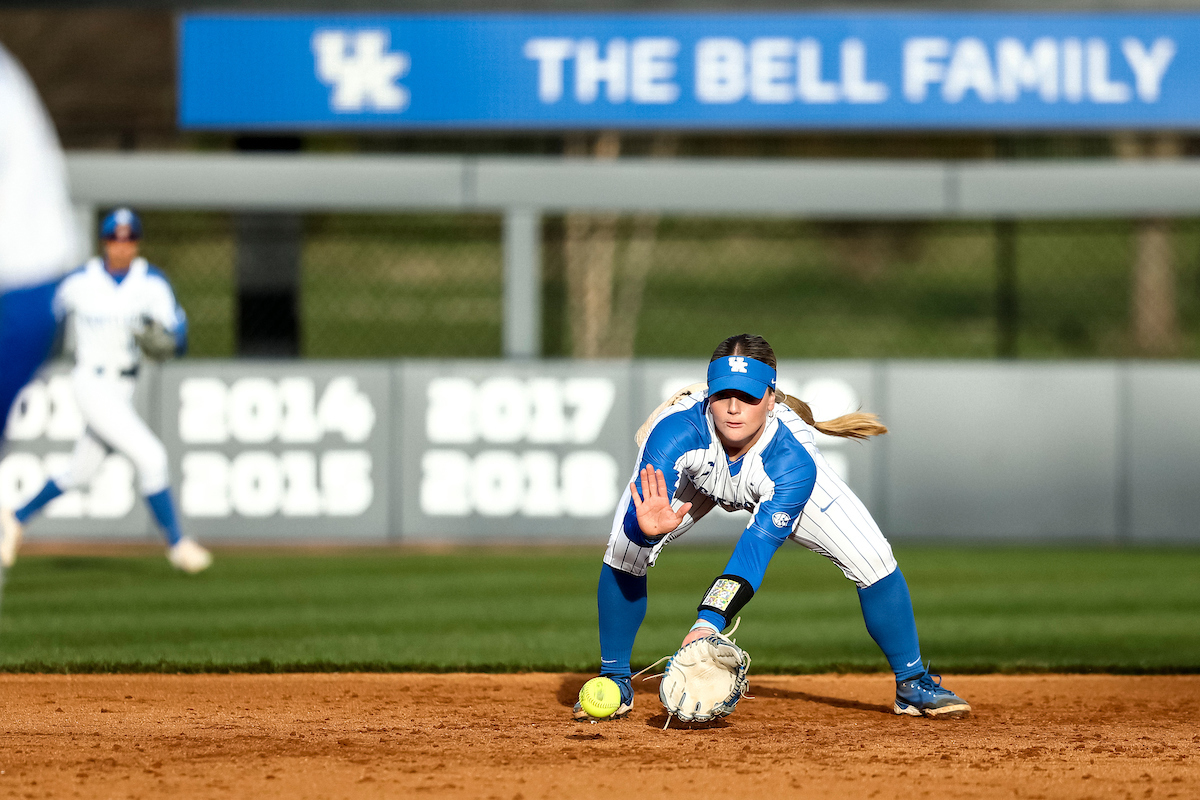 LEXINGTON, Ky. – Kentucky Softball senior Erin Coffel was selected as one of 16 players in the country to represent Team USA at the 2023 Pan Am Games this fall in Santiago, Chile, USA Softball announced Thursday afternoon.
Coffel is the only active NCAA collegiate athlete in the roster of 16, as she joins 15 other players who have already graduated from NCAA athletics including former Southeastern Conference standouts Aliyah Andrews, Mia Davidson, Montana Fouts, Savanna Jaquish, Aubrey Leach, Amanda Lorenz and Haylie McCleney.
The 2023 Pan Am Games will be held from October 29 through November 4 in Santiago. Selected from the WNT athlete pool, the Women's National Team Selection Committee (WNTSC) formed the Pan American Games roster based on previous and ongoing evaluations at the collegiate and professional levels as well as USA Softball National Team events.
Coffel continued her chase of the Kentucky home run record with 19 bombs this past season and hit .440 with 60 runs scored, 55 hits, 10 doubles, and 55 RBI. She was walked a nation-leading 64 times and went 3-for-3 stealing bases. She along with Kayla Kowalik became the first-ever two-time National Fastpitch Coaches' Association All-American in Kentucky Softball history.
The USA National Team is led by Washington head coach Heather Tarr and is assisted by Georgia's Tony Baldwin, UCF's Cindy Ball-Malone and Florida' Tim Walton. Since softball was first introduced into the Pan American Games in 1979, Team USA has proven dominance with nine gold medals – most recently being in 2019 – and two silver medals, compiling a 100-5 overall record in its 11 appearances.
2023 Team USA Pan Am Games Roster
Ali Aguilar
Aliyah Andrews
Sis Bates
Ally Carda
Erin Coffel (Kentucky)
Mia Davidson
Montana Fouts
Rachel Garcia
Savanna Jaquish
Janae Jefferson
Baylee Klingler
Aubrey Leach
Amanda Lorenz
Haylie McCleney
Dejah Mulipola
Kat Sandercock
For the latest on UK Softball, follow the Wildcats on Twitter and Instagram at @UKSoftball.