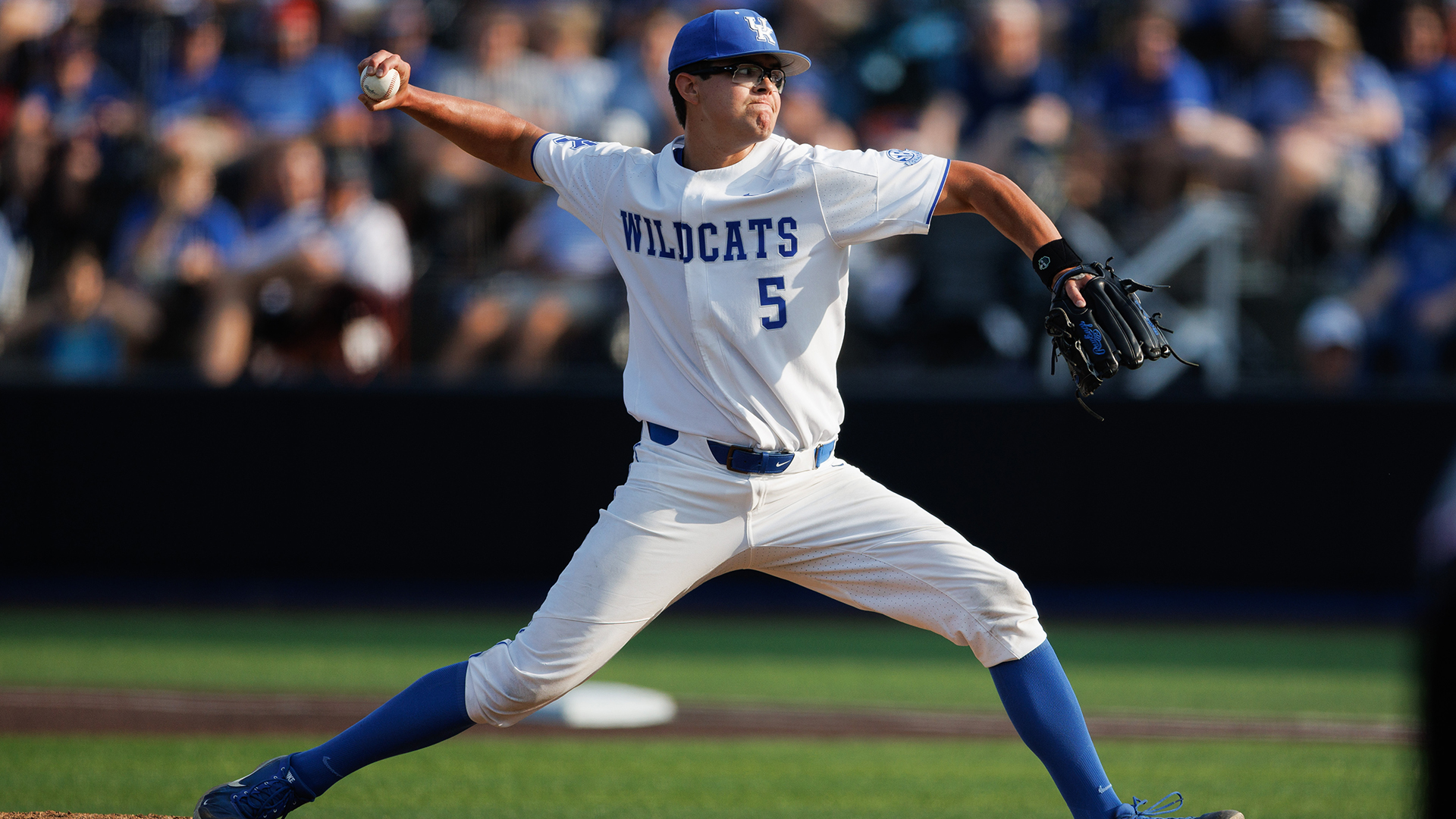 Being someone of a certain age, yours truly remembers when Kentucky and Indiana were bitter rivals. There were battles on the hardwood between Bobby Knight and Joe B. Hall. There were hard-fought games on the gridiron between the Hoosiers and the Cats.
This weekend (and on Monday) at Kentucky Proud Park, it felt like the old days with the Kentucky baseball team competing with Indiana. The two teams met three times, with each winning one leading up to Monday's winner-take-all championship game in the NCAA Baseball Lexington Regional.
It started on Saturday when Indiana beat Kentucky 5-3 behind a three-run homer from catcher Peter Serruto. Kentucky bounced back by thumping Indiana 16-6 on Sunday night to force Monday's game.
In both of those games, it was clear that there was some animosity between the teams. There was chirping from both dugouts all weekend long. There was an Indiana player getting suspended for, basically, excessive celebration. There were the nine UK batters who were hit by a pitch in Sunday's game.
So with the UK-IU rivalry renewed on the baseball field, it seemed appropriate that the Cats would lean on Maysville, Kentucky, native Darren Williams to take the mound on Monday. Williams and fellow Kentuckian Mason Moore would lead UK to a 4-2 win and a regional title at Kentucky Proud Park.
Williams gutted his way through four innings, giving up six hits but holding the Hoosiers to just two runs. He left the game with it tied 2-2. Although without a pep talk from his catcher, he might not have gotten out of the first inning.
"I think it was more (UK catcher) Devin (Burkes) getting after me, firing me up, because it was a big situation, man, and just settled down, execute pitches, try not to do too much was the message," Williams said. "Stuff's good enough, just execute."
Williams gave way to Moore, a Morehead native. And just like he did on Friday against Ball State, Moore slammed the door in UK's 4-2 win.
The sophomore pitched five innings, allowing four hits and a walk, but no runs, while striking out five Hoosiers. Moore, who was still a little fatigued after pitching five innings on Friday, was not going to use being tired as an excuse.
"We don't do tired. I know I wasn't 100 percent tonight. I knew I had one job and that was to go out there and give my best effort with the defense I had behind me," Moore said. "I had no worries they'd make every play. And that was my mindset to go out there and just give the best performance I can for the team."
Just like Friday, Moore was able to lean on a huge crowd to provide him with energy.
"Especially at the end of the game when I was pushing 70 pitches," Moore said. "It's nice having a crowd being able to show out again. It just gave me the energy to want to keep going. I knew we had guys in the bullpen warming up. But with the crowd behind me it gave me the confidence to want to go out there and complete the game for us."
With the Kentucky-Indiana rivalry taking place on the baseball field this weekend, it was appropriate that a pair of Kentucky natives pitched the Cats to victory and on to the Super Regional.