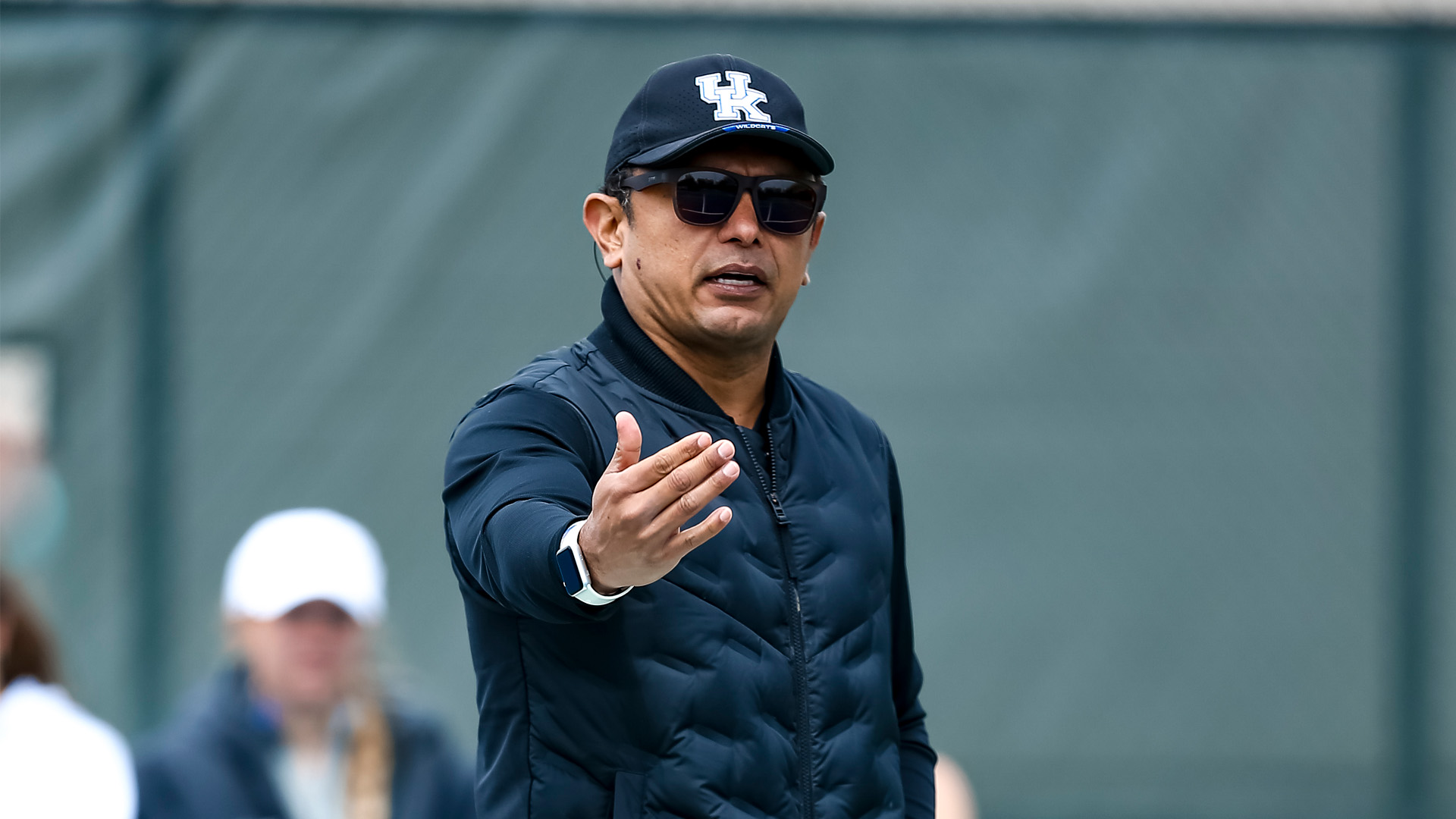 April 25, 2023 - 03:02 PM
Carlos Drada, UK Women's Tennis Coach, Has Resigned
LEXINGTON, Ky. – Carlos Drada, head women's tennis coach at the University of Kentucky, has resigned to pursue other opportunities, Athletics Director Mitch Barnhart announced Tuesday.
Drada has been head coach of UK women's tennis for 18 seasons, since the 2005-06 school year.  Prior to that, he served as assistant coach for four years. Drada also was a student-athlete at UK, a four-year letterman in men's tennis from 1997-2000.
"During Carlos' years on the coaching staff, as he did during his time as a player, he dedicated himself to UK tennis," Barnhart said. "I'm appreciative of the achievements of his teams and student-athletes and wish the best for him as he moves forward."
"I want to express my most sincere gratitude to the BBN and to all the staff in this beautiful athletics department," Drada said. "I take so many treasures with me during the last 18 seasons as a head coach.  I am grateful for each and every one of the athletes that I got to influence, teach and learn from, and especially my team and staff this season. We competed with heart and the process is not finished; the best is yet to come.
"I am grateful for everyone in the community, for everyone who has been with me since I was a student-athlete for this beautiful program back in 1997. I am grateful to Coach (Dennis) Emery for recruiting me to come to this magical place, and I am most grateful to Mr. Barnhart for the powerful opportunities that affected my life, and subsequently, the lives of many. Thank you for being a role model and a man of principle.  It has been a powerful journey to be under your leadership and to witness your powerful purpose.
"Finally, I am grateful to God because I am certain that the best is yet to come for all."
UK will begin a national search for a new head coach, Barnhart said.