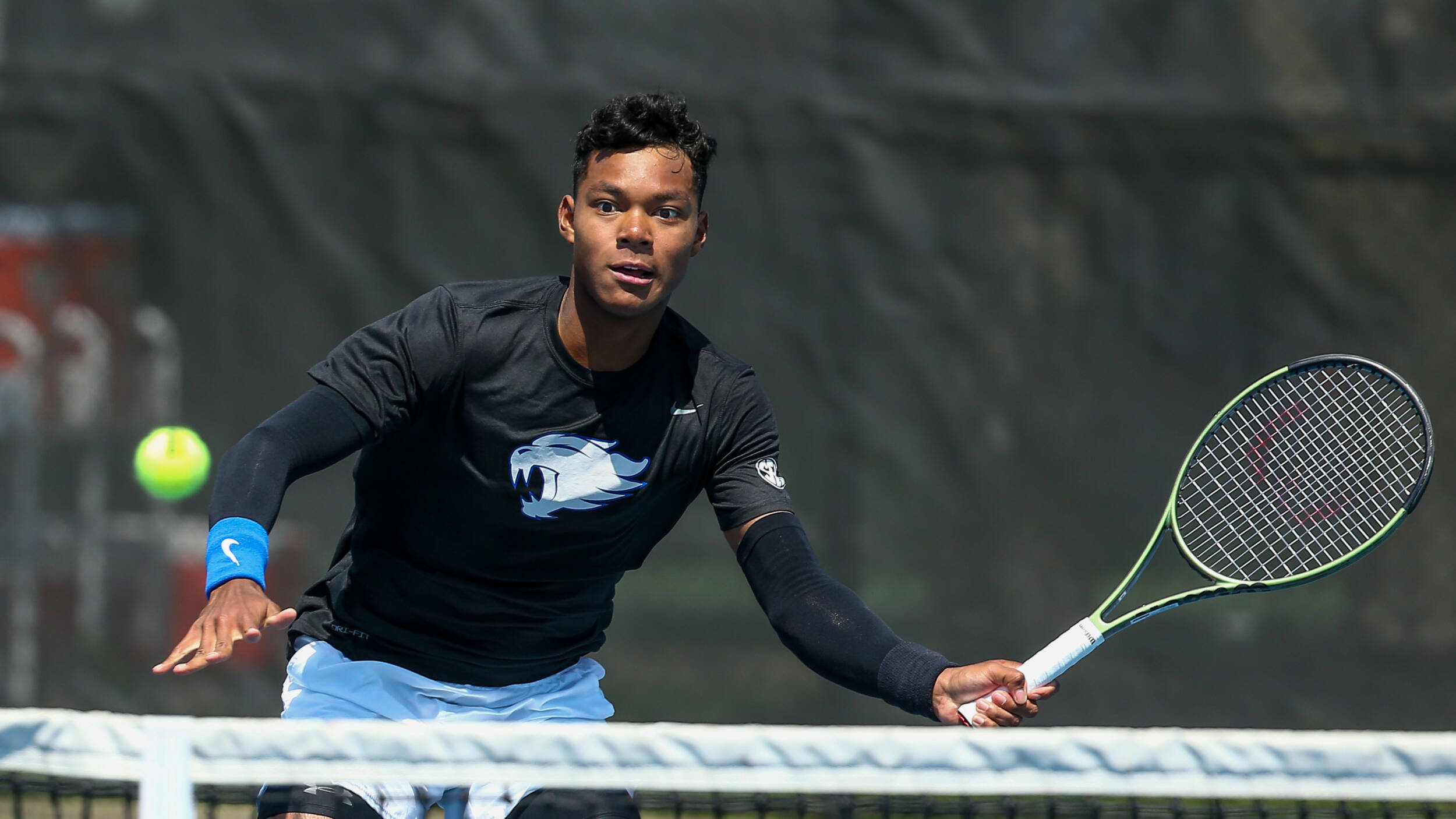 April 13, 2023 - 10:55 AM
Men's Tennis Concludes Regular Season on the Road at Florida
GAINESVILLE, Fla. – No. 5 Kentucky (20-4, 8-3 SEC) finishes its regular season slate with a road contest at No. 21 Florida (13-10, 5-5 SEC) this Friday at the Alfred A. Ring Tennis Complex. The top-25 showdown is scheduled for a 5 p.m. start with live stats and streaming available to fans.
The Wildcats and Gators will be meeting for the second time this season, the first coming at ITA Indoor Nationals back in February. Kentucky earned the victory on that day, capturing the doubles point on their way to a 4-1 result. Liam Draxl, Joshua Lapadat and Charlelie Cosnet each won their singles matches, while Alafia Ayeni and Taha Baadi went unfinished on courts two and four.
Kentucky is coming off a senior day win vs. Vanderbilt, beating the Commodores by a score of 4-2 at the Boone Tennis Complex. The team is inside the ITA top-five for the ninth week this season and boasts three top-50 singles players in Draxl (No. 20), Ayeni (No. 31) and Lapadat (No. 48). The Wildcats also feature two ranked doubles pairs in Ayeni/Taha Baadi (No. 26) and Lapadat/JJ Mercer (No. 65).
Florida sits at the .500 mark in conference play after dropping its previous two SEC matches to Tennessee and Georgia. The Gators picked up a non-conference victory over North Florida this past Tuesday, sweeping the Ospreys, 7-0. First singles Axel Nefve enters with a No. 41 ranking and a record of 11-10 in dual matches. He is joined in the ITA singles rankings by No. 83 William Grant and No. 106 Jonah Braswell. UF has been strong in doubles play of late, having won eight straight doubles points entering Friday. The Gators feature the No. 6 ranked doubles tandem in the nation in Grant/Nefve as well as the No. 19 pairing of Tanapatt Nirundorn and Togan Tokac.
The Cats are in search of their first win in Gainesville since 2011 and are hoping to sure up the third seed for next week's SEC Tournament.
For the latest on UK Men's Tennis, follow the Wildcats on Twitter and Instagram at @UKMensTennis.