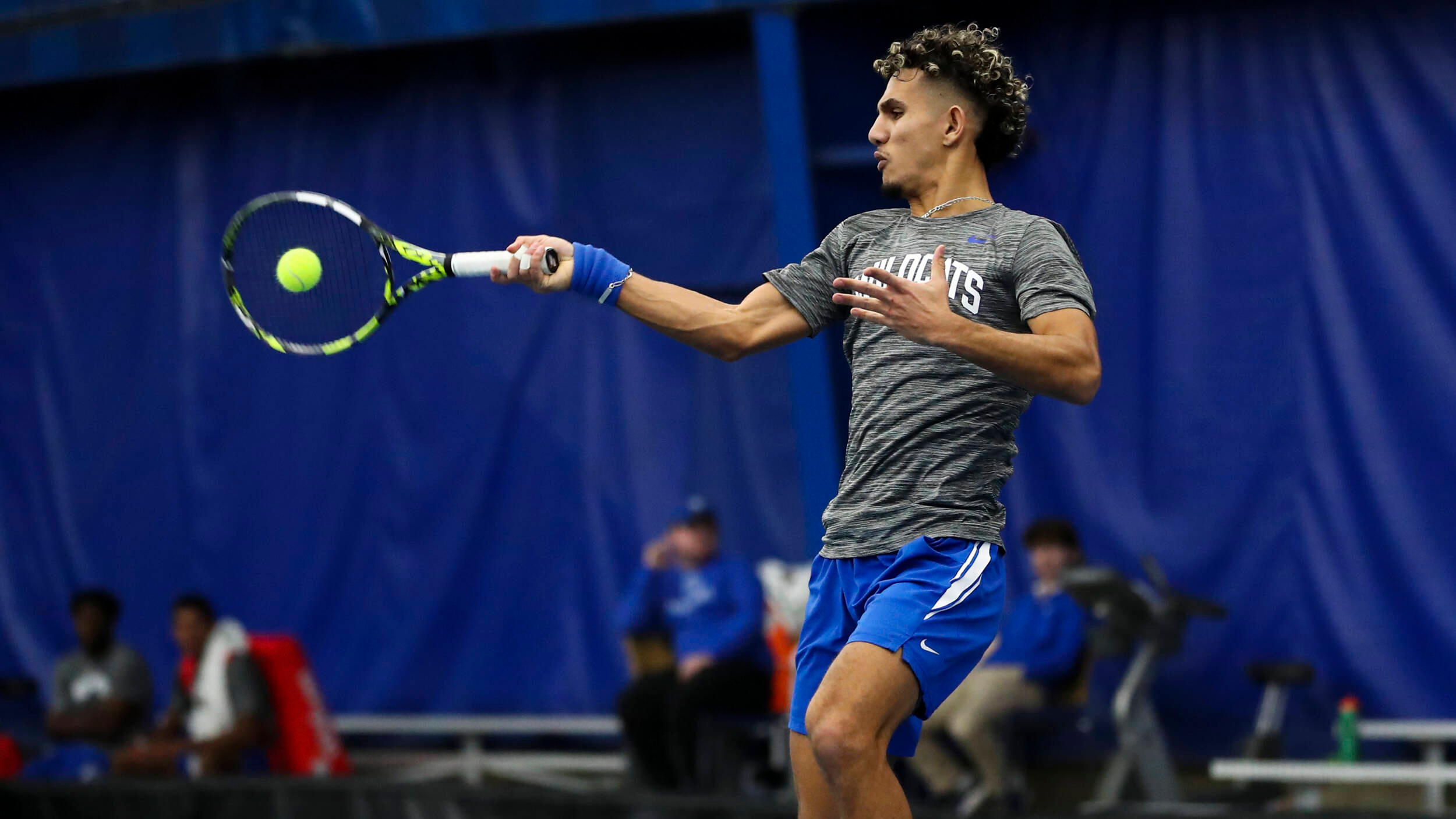 February 8, 2023 - 03:26 PM
Men's Tennis' Baadi Earns SEC Player of the Week
LEXINGTON, Ky. – Kentucky's Taha Baadi was announced as the SEC's Player of the Week by the conference on Wednesday after the senior went a combined 3-0 over the weekend to help the Wildcats to a pair of wins over Virginia and Virginia Tech.
Baadi secured the clinching point in Kentucky's upset victory over No. 1 Virginia on Friday in a rematch of the 2022 NCAA National Championship. With the team match tied at three, Baadi claimed a decisive third set tiebreaker in his match with the Cavaliers' Ryan Goetz to give the Wildcats the win.
Baadi also won his doubles match at UVA, pairing with Alafia Ayeni to take down Goetz and Bar Botzer at first doubles.
The Wake Forest Transfer continued his winning ways on Sunday against Virginia Tech, dispatching the Hokies' Manuel Goncalves in straight sets, 6-2, 6-3. Overall, Baadi is a perfect 6-0 in singles this spring and ranks No. 115 in the ITA singles rankings.
For the latest on UK Men's Tennis, follow the Wildcats on Twitter and Instagram at @UKMensTennis.