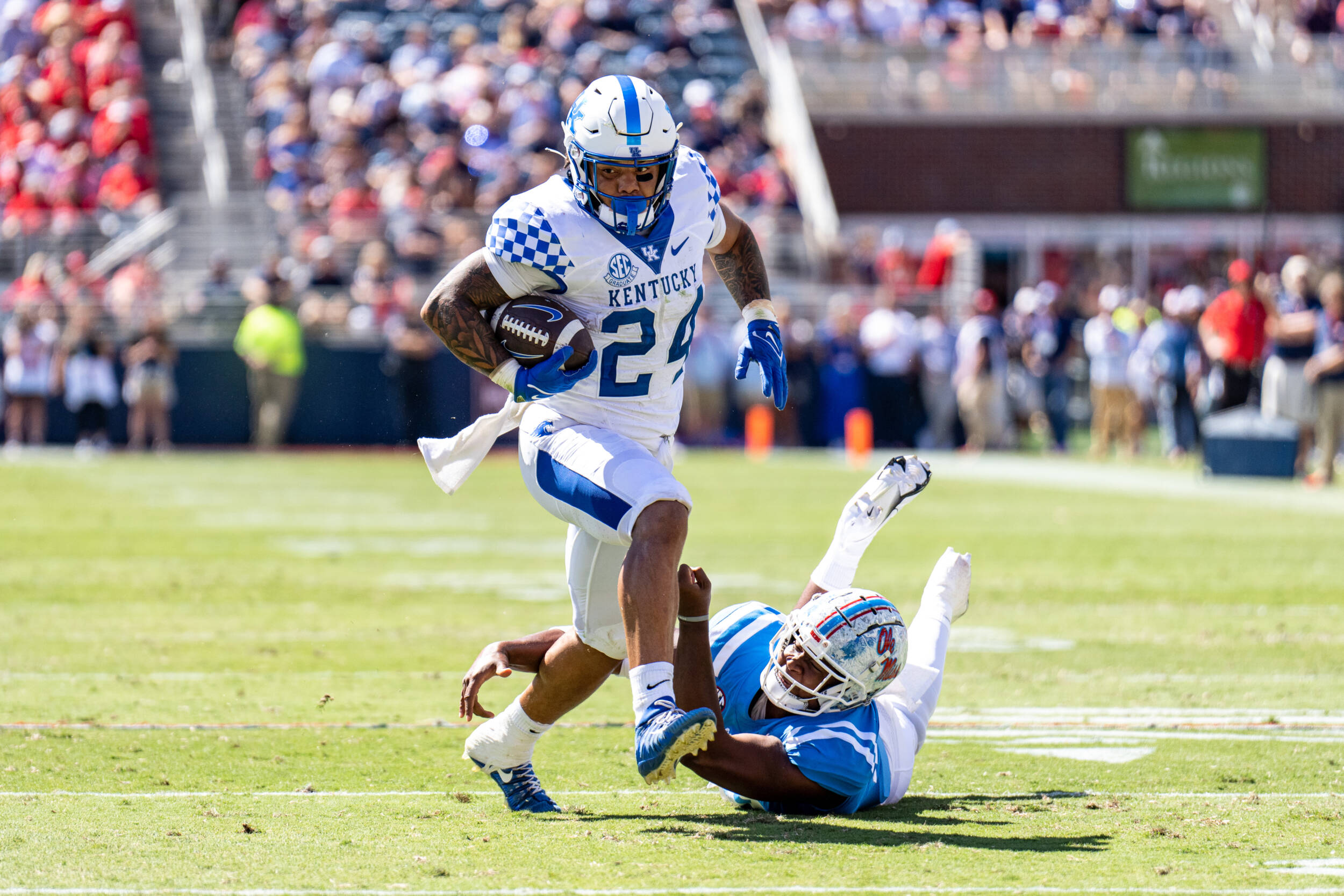 The Kentucky football team has played seven consecutive weekends to start the 2022 season. The Cats, frankly, need some time off.
Head coach Mark Stoops and his team are getting exactly that – rest – this week. The Cats have an open date on Saturday and, with no game to be played, Stoops and company are taking the time to do three things.
First, the Cats need to continue to heal. Key Cats, including quarterback Will Levis, middle linebacker Jacquez Jones and right tackle Jeremy Flax, have all missed time this season due to injury. This is a week where they can focus on getting healthy.
Stoops talked specifically about Levis after Tuesday's practice.
"It's a time when he definitely needs a little bit of rest," Stoops said. "He wasn't out there with us today. If we had to play this week, knowing him, I think he'd be ready to go. But we also want to give him an opportunity to heal up."
The UK head coach is hoping that a light week, including some time off, will do wonders for the health of the Cats over the next few days.
"(We're) a little bit bruised and battered," Stoops said. "Looks like, by the next time we take the field, we should be pretty close to full strength."
Second, Kentucky can use this week to rest. After facing seven consecutive game weeks, Stoops thought the team's bye week came at an opportune time.
"Guys needed a day off yesterday. It probably came at a good time," Stoops said. "Team is a little bit beat down."
One of the guys who deserved, and got, some rest is running back Chris Rodriguez Jr. After carrying the ball 31 times for 197 yards in Saturday's win over Mississippi State, the senior needed a break.
"He deserved a day," Stoops said. "He's probably still in the ice bath."
The third thing that the Cats can, and will, do this week is begin work on their next opponent, third-ranked Tennessee. Stoops has been very impressed with the Vols, especially their frantic, high-paced offensive attack.
"Playing extremely fast, very talented," Stoops said. "Quarterback (Hendon Hooker) is playing at a very high level. They deserve to be ranked where they have them."
This week, in and of itself, is a Catch-22 for Stoops and his staff. There is a fine balance between giving the team rest, working on fixing mistakes and looking ahead to the next opponent, which happens to be one of the best teams in the country.
"We put out a lot. Now is a time to give a moment to pause, but there's still so much work to be done," Stoops said. "Then, you've got to bring it back quick because you're going to play a team that's as fast as anybody we've seen, but also their personnel – they're as talented as anyone we've seen."
It's a week for the Cats to heal, rest, improve and prepare. Stoops and his Cats plan to do all of the above.