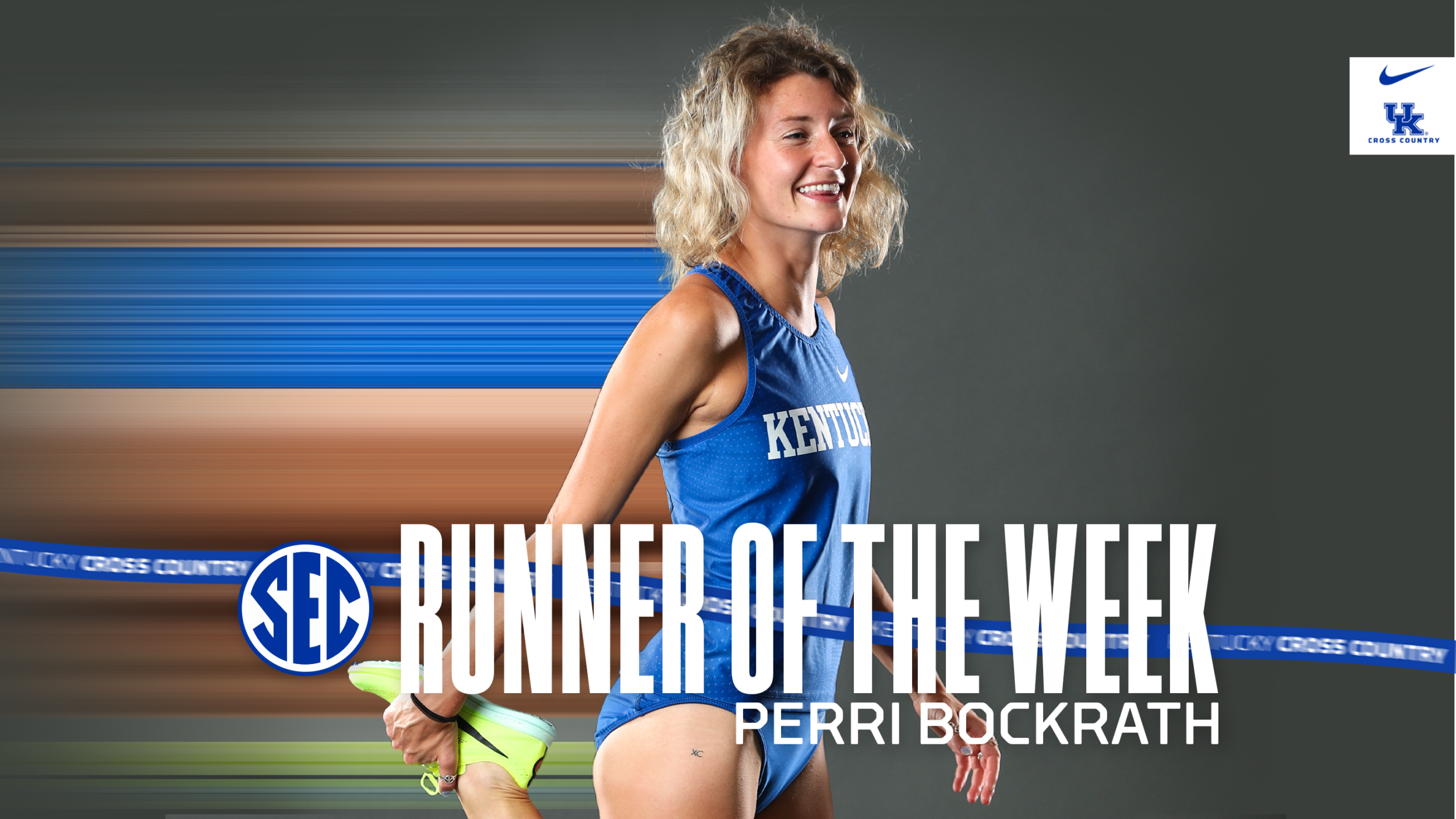 September 20, 2022 - 01:22 PM
Bockrath Named SEC Women's Co-Runner of the Week
LEXINGTON, Kentucky – On the strength of Friday's victory at the North Alabama Showcase, Kentucky's Perri Bockrath has been named Southeastern Conference Women's Co-Runner of the Week, the league office announced Tuesday.
Held at John Hunt Park in Huntsville, Bockrath covered the 5,000 meters in 16:24.34, a five-second margin over runner-up Hilda Olemomoi of Alabama.  A graduate student from Centerville, Ohio, Bockrath eclipsed a field of 388 competitors for her first collegiate championship.
"The first mile was really important," Bockrath said following her triumph.  "Tori (teammate Tori Herman) and I got out in the front pack and stayed there. The course was super-fast and my legs were strong. With about 300 meters to go, we were together with the runner from Alabama and I thought 'Why not me?' With 200 meters to go I broke away and didn't look back. My first win since high school, it felt like I was in tune with myself again, a really good feeling."
"Perri traditionally has been a slower starter, the big thing was convincing her that she belonged in the front group," said UK assistant coach Hakon DeVries, who works with the Wildcat cross country teams and distance runners. "She got in the front group early, was still there late, and slammed the door."
Sparked by Bockrath's win and Herman finishing third, the Wildcat women's team placed second among a field of 39 teams.
Bockrath shares the weekly honor with Ryann Helmers of Ole Miss.
The UK cross country teams return to action Sept. 24 at the Cowboy Jamboree, hosted by Oklahoma State in Stillwater, Okla.