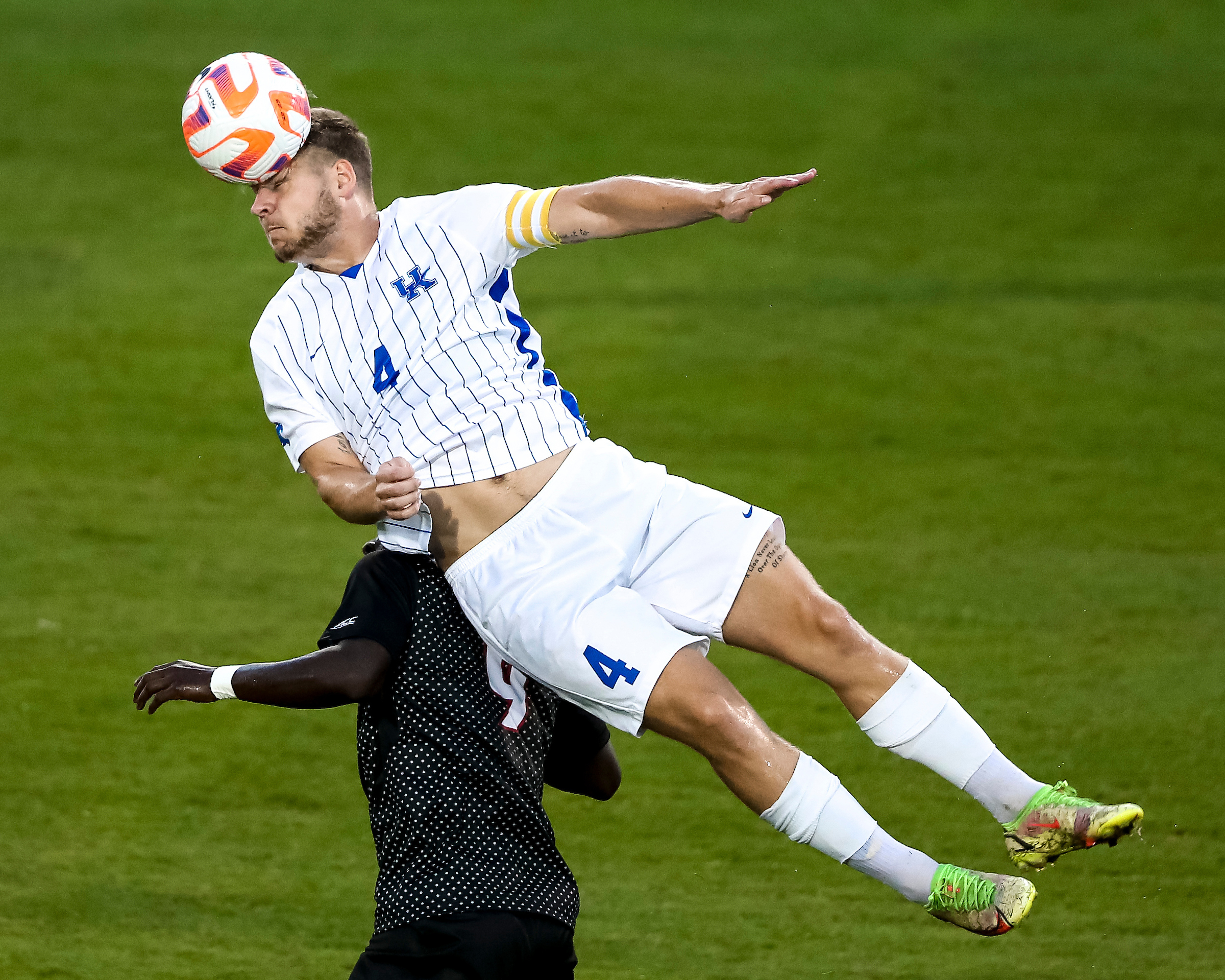 September 11, 2022 - 11:16 PM
Luis Grassow Equalizes Match to Tie No. 20 Tulsa, 1-1
TULSA, Okla. –  The No. 5 Kentucky men's soccer program (4-0-1) completed its Sunday road test with a 1-1 draw against the No. 20 Tulsa Golden Hurricane (3-0-1). Senior Luis Grassow found his opportunity in the 79th minute to tie the match for the Cats.
Kentucky struggled to keep Tulsa from finding its scoring moment in the first half when the ball slipped past keeper Isaac Walker in the 33rd minute which gave the Golden Hurricane the first score of the night. The match entered the halftime period with no point yet scored for the Wildcats.
A boost in energy was evident as Kentucky as the Cats stepped back onto the pitch at Hurricane Soccer & Track Complex. With multiple attempts to equalize the match, Kentucky tallied 12 shots, five on goal, with the majority recorded in the second half.
Sophomore Casper Grening's shot to the bottom left of the goal in the 63rd minute looked promising before Tulsa's keeper made the save. With newfound confidence for UK, momentum began to increase. Danny Evans and Eythor Bjorgolfsson each attempted to score within the next 10 minutes of the contest.
After a deflected shot by Grening in the 78th minute, Grassow quickly found his opportunity to equalize the score 1-1 in the 79th minute. The senior punched in a free ball in the box from six yards out to get Kentucky on the scoreboard.
Evans and Grening each tried to score after Grassow but were unable to gain another goal before time on the clock expired resulting in a draw for the first road test of the season.
The Wildcats will return to The Bell Friday for its first Sun Belt Conference matchup against Marshall University.
For the latest on Kentucky Men's Soccer, follow @UKMensSoccer on Twitter, Facebook and Instagram, as well as on the web at UKAthletics.com.