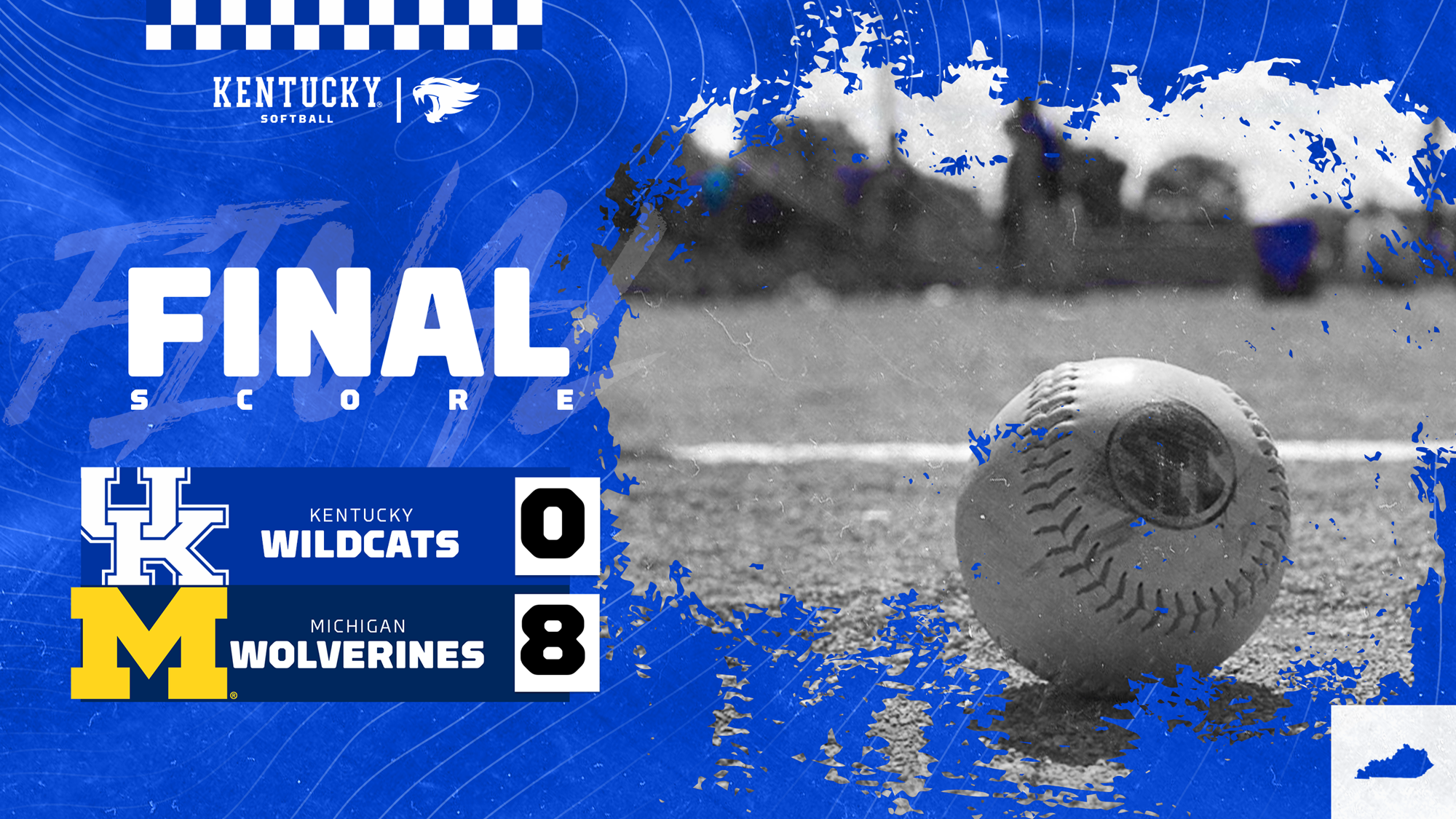 LEXINGTON, Ky. – Michigan pitcher Alex Stroako faced one over the minimum Thursday night and struck out 12 batters as the No. 19 Michigan Wolverines beat No. 10 Kentucky 8-0 to open the 2022 John Cropp Classic.
 
The Wolverines took advantage of four Kentucky errors and UK recorded just two hits in the game.
 
Kentucky will play Drake Friday afternoon at 3 p.m. ET before facing off against Michigan at 5:30 p.m. ET in a rematch of tonight's contest.
 
Drake will play Kent State at 10 a.m. ET and Michigan will play Kent State at 12:30 p.m. ET in the two proceeding games.
 
Michigan scored three times in the top of the first inning thanks to UK walks and errors mounting into a run-scoring play. The Wolverines got a 3-for-4 night from Lauren Esman that catapulted the UM attack.
 
In the top of the sixth, UM scored three more times. Esman hit a lead-off home run to right-center amd an error allowed two more runs to cross later in the inning.
 
UM pushed across two more runs on an RBI single off the bat of Annabelle Wildra to score its seventh and eighth runs.
 
For the latest on UK Softball, follow the Wildcats on Twitter and Instagram at @UKSoftball.