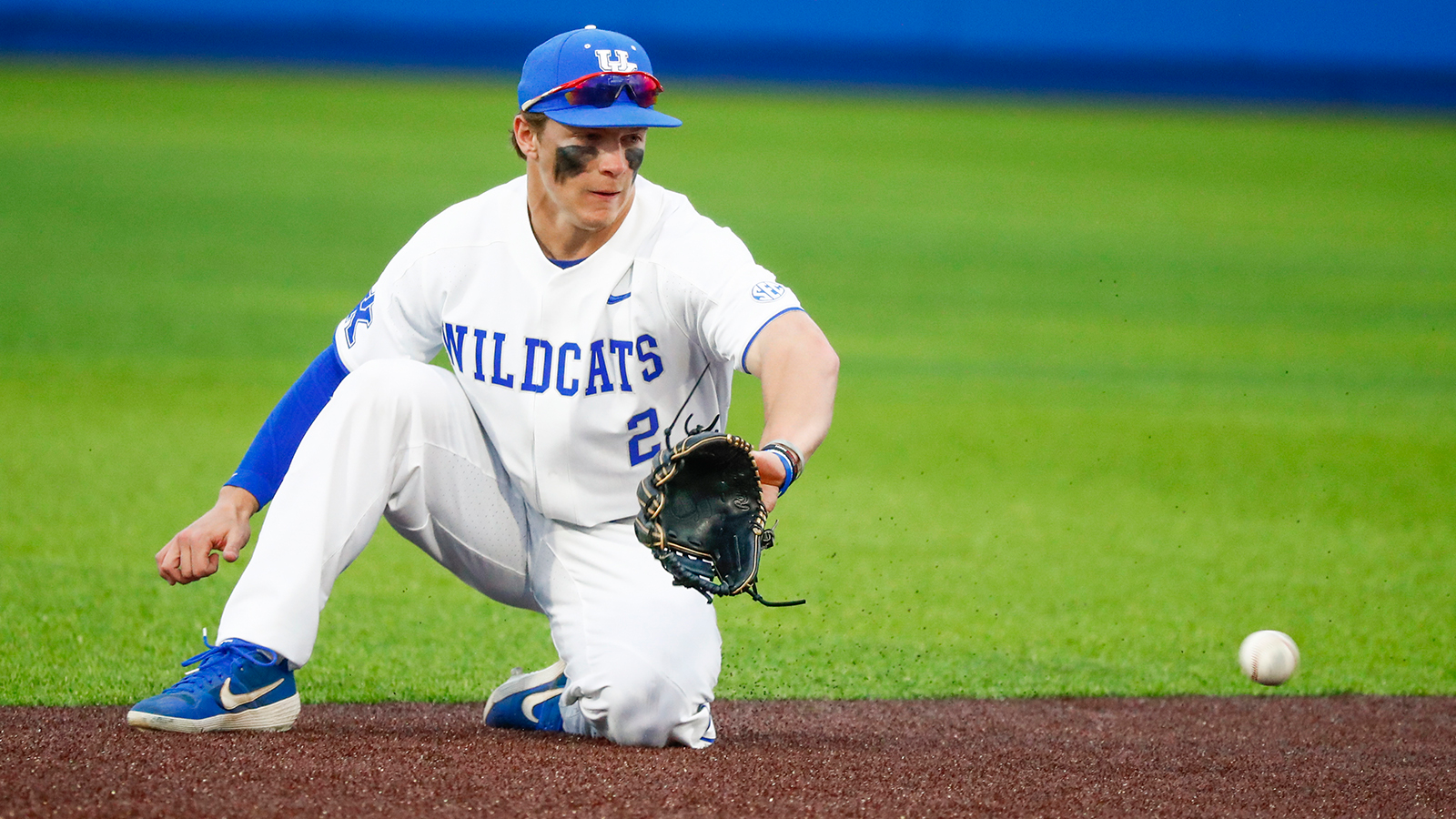 Austin Schultz arrived on the Kentucky campus in the fall of 2018 with a ton of credentials. He was Nebraska's Gatorade Player of the Year and earned a high ranking by both Perfect Game and Prep Baseball Report.
What Schultz quickly came to realize was that those honors, while nice, didn't give him any advantage when it came to college baseball. That was something Schultz would have to develop on his own.
Playing primarily shortstop and second base, Schultz played in 44 games last season, including 40 starts. He hit .265 with two homers and seven doubles. He stole 10 bases in 13 attempts and became a solid defender in the middle of the infield.
Schultz is ready to take last year's experience and apply it to the 2020 season.
"Coming in last year as a high school kid, the game speeds up a lot on you, so just having that experience and knowing what to expect, it really helps a lot," Schultz said. "Even the older guys would say that as well, that they definitely had better second and third years than their freshman year and I've definitely seen that this fall as well."
When asked specifically what he learned last season, Schultz did not hesitate.
"Just having a plan and being focused every single at bat," he said. "Just three or four hits here or there can be big with stats and stuff like that."
And while stats are nice, the Nebraska native is focused on the team.
"I'm just really focused on trying to win this year," Schultz said. "Doing anything I can to move a runner over, do anything like that and just try to help win ballgames this year, now that I have that year under my belt."
Kentucky head coach Nick Mingione is expecting Schultz to make significant progress this season, despite an injury that slowed him late last season.
"Austin Schultz is back, he suffered an injury toward the end of our last season, played very few games this summer and didn't get an opportunity to play this fall, but he's back," Mingione said. "He, in a lot of ways, is playing catchup. But, he's extremely talented, he'll be a big piece."
Schultz credits UK assistant coaches Todd Guilliams and Will Coggin with helping him.
"I've learned a lot from both of them. Coach Guilliams helped me a lot last year and Coach Coggin has definitely brought some new things to the table to help me with my plan, my approach and everything," Schultz said. "He's coached some really great hitters and he's given me some tips and tricks from them and how they had success. It's really helped me so far."
As for his sophomore campaign, Schultz is ready to put his learning and experience to work.
"Just getting some at bats and coming back, I feel more comfortable and know what to expect," Schultz said. "I'm excited to get going and hopefully have a breakout year this year."
Schultz will be a key cog in the UK attack this season. And what he learned last year can only help him as his career moves forward.