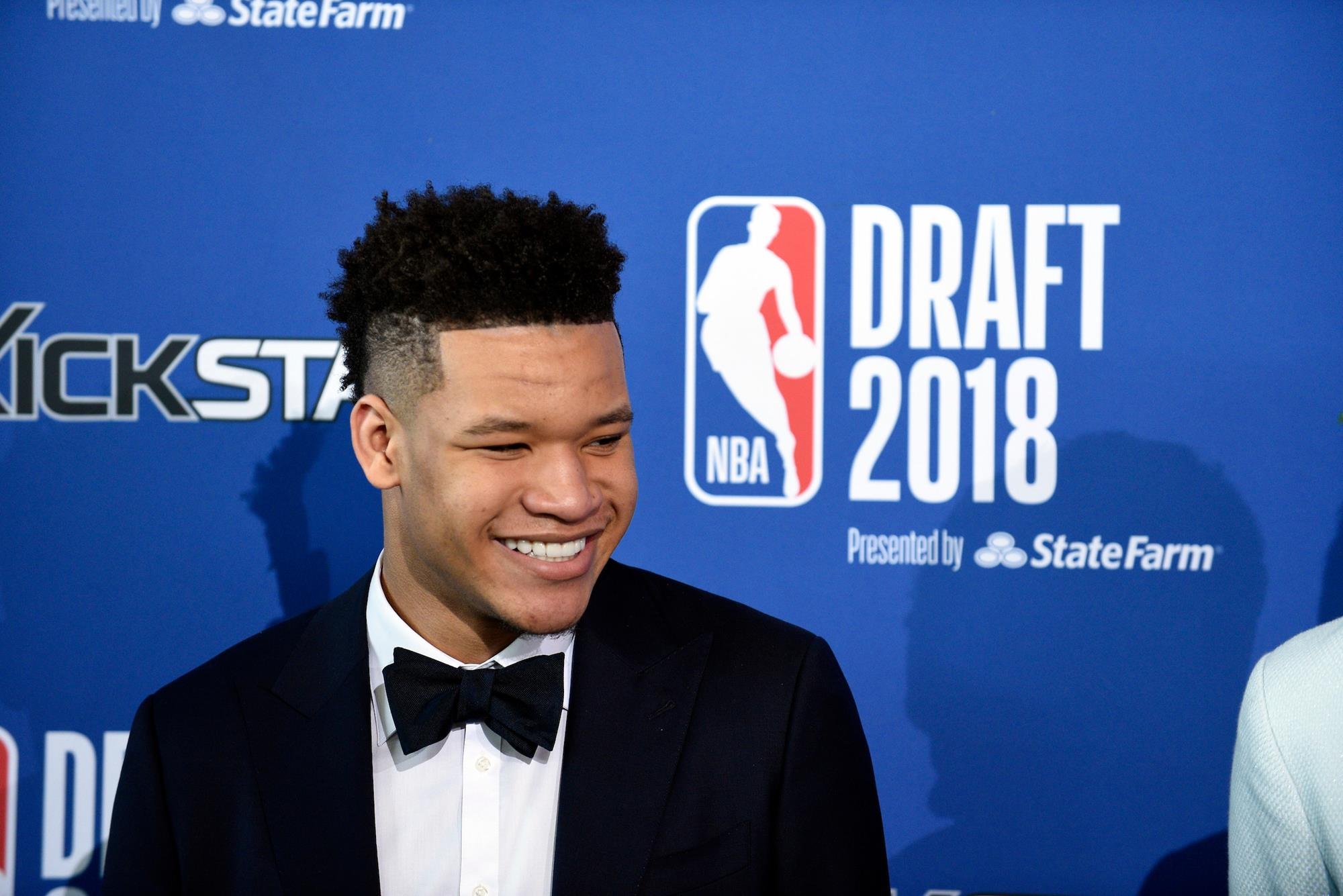 14 Wildcats Set to Participate in NBA Summer League in Las Vegas
LAS VEGAS – Already the most dominant college program during the NBA regular season, Kentucky will be among the leaders in the NBA Summer League as well.
 
With rosters now set for all three leagues in Sacramento, Utah and Las Vegas, 14 former UK men's basketball players are set to participate in summer league action.
 
The main event of the NBA Summer League, the Las Vegas league, tips off Friday. The Las Vegas league will feature all 30 teams for the first time and will run through July 17.
 
Bam Adebayo (Miami Heat), De'Aaron Fox (Kings) and Wenyen Gabriel are currently competing in the Sacramento league, which concludes Thursday. Sacramento's event features four franchises playing in a three-day, round-robin style competition with each team playing the others once.
 
Here's a list of the former Kentucky players scheduled to play in the NBA Summer League:
Charlotte Hornets – Malik Monk (2017)
Indiana Pacers – Alex Poythress (2013-16)
Los Angeles Clippers – Shai Gilgeous-Alexander (2018)
Miami Heat – Bam Adebayo (2017)
New Orleans Pelicans – Derek Willis (2014-17)
New York Knicks – Kevin Knox (2018)
Oklahoma City Thunder – Hamidou Diallo (2017-18)*, Dakari Johnson (2014-15)
Orlando Magic – Isaiah Briscoe (2016-17)
Portland Trail Blazers – Archie Goodwin (2013)
Sacramento Kings – De'Aaron Fox (2017), Wenyen Gabriel (2017-18)
Toronto Raptors – Marquis Teague (2012)
Washington Wizards – Aaron Harrison (2014-15)
*Diallo's trade to Oklahoma City cannot be officially completed until Friday; Diallo is expected to join the summer league roster once the transaction is complete
 
Of note, Goodwin needs just 18 points to become the Las Vegas league's all-time leading scorer.
 
The Las Vegas league will take place at the Thomas & Mack Center and Cox Pavilion on the campus of the University of Nevada, Las Vegas. With every team participating, the Las Vegas league will expand to 12 days and 82 games as part of the usual tournament-style schedule. Teams will compete in three preliminary games before being seeded in a tournament that culminates with the championship game on July 17. Each team will play at least five games and as many as eight.
 
The NBA Summer League is an important time of the year for professional players to either earn a free-agent contract, solidify their spot on an NBA roster, or develop and earn additional playing time for the NBA regular season.
 
Fans can access the NBA Summer League schedule, box scores, game recaps and cumulative statistics at nba.com/summerleague.
 
UK had another four (Diallo, Gigleous-Alexander, Gabriel and Jarred Vanderbilt) selected in the 2018 NBA Draft, boosting the Wildcats' totals to 35 players drafted – including 26 first-round picks – in the nine-year John Calipari era. No other program has come close to matching those numbers during that time period.
 
For the latest on the Kentucky men's basketball team, follow @KentuckyMBB on Twitter, Facebook, Instagram, Snapchat and on the web at UKathletics.com.