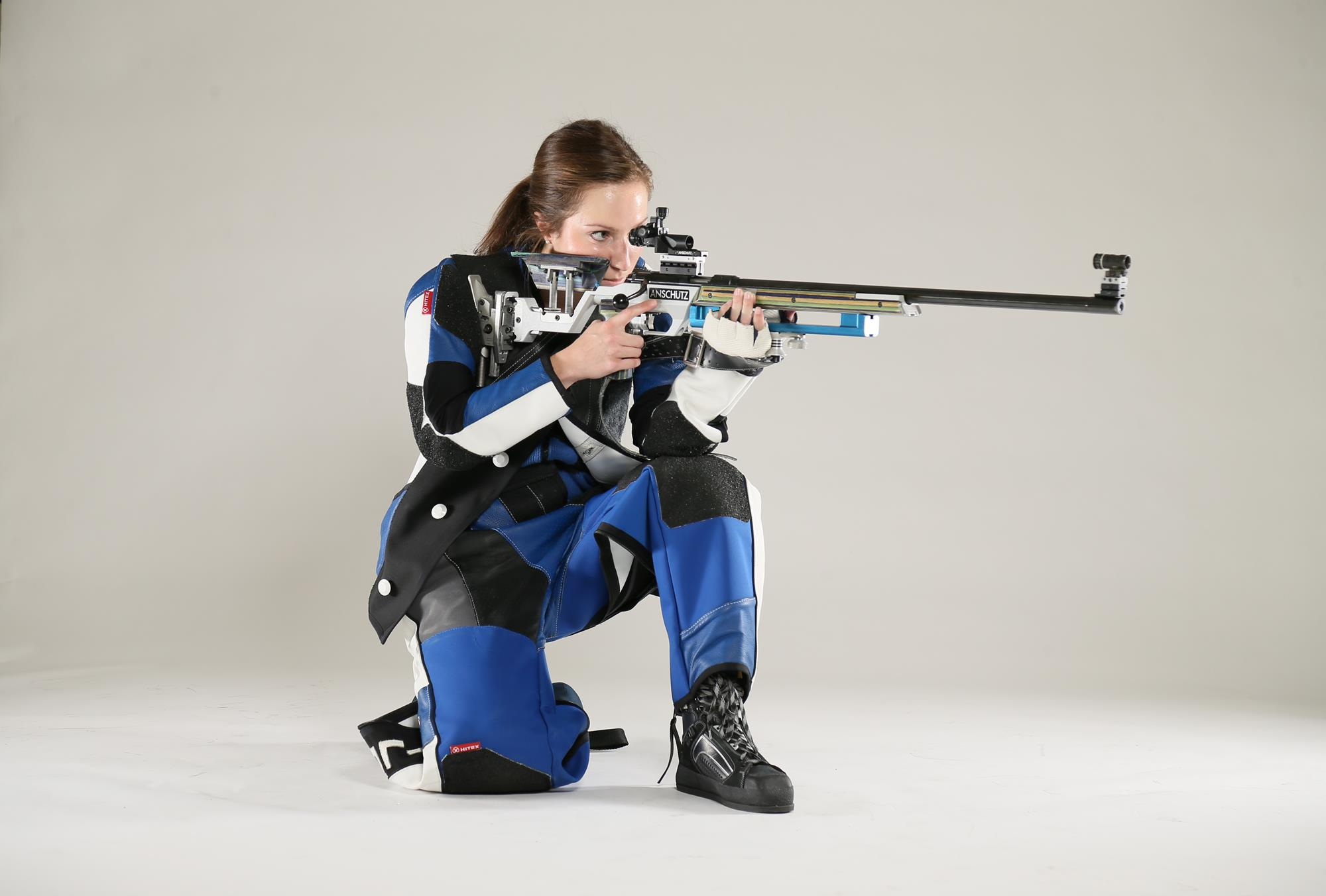 LEXINGTON, Ky. – Powered by another record performance from Henrik Larsen, the second-ranked Kentucky rifle team picked up its first top-10 victory of the season on Saturday after defeating No. 10 Ole Miss, 4689-4664, inside Barker Hall.
 
The Wildcats tallied 2325 in smallbore and 2364 in air rifle.
"It is always a little disappointing when your numbers decline, but we have it in us to get moving back in the right direction," head coach Harry Mullins said. "We just have to straighten out some things. Henrik had another good match, and I am excited seeing the performances that he has given so far. Moving into the fall, we will strive to meet our team expectations."
 
Larsen paced the Wildcats with another perfect 400 heading into standing as he tied his own smallbore school record of 595 that he previously shot at the Ole Miss Open. The freshman sensation's 595 is tied with TCU's Mindy Miles for the top smallbore score in the country for the 2017-18 season. Larsen now owns four of the top five scores in the nation in the discipline. The Mysen, Norway, native followed his stellar smallbore performance with his second consecutive 596 in air rifle for an 1191 aggregate and top-individual honors.
 
"I wasn't really thinking about it while I was out there," Larsen said. "I was definitely more prepared after prone. I dropped a few shots. I'm satisfied, but I was hoping for a few more points. I know I can shoot higher scores. My goal is to get above 595 and 598 to improve my own school records and performance overall. It's all about training and focusing enough to get better, especially when it comes time for the NCAA Championships."
 
Hanna Carr and Cathryn Papasodora helped the Cats in air rifle after shooting 590 and 591, respectively. Carr claimed second place overall in the individual standings. The Versailles, Kentucky, product has yet to fall out of the 590s in the discipline this season. In her final home match as a Wildcat, Senior Jenna Bethea fired a 587 in air rifle, which is two points higher than her average from the previous year.
 
The Wildcats will break for one week before they head west to face a tough challenge in a two-day quad-match on Nov. 18-19 with Air Force, Ohio State, and Nebraska in Colorado Springs, Colorado, for their final action of the fall.
 
For the latest on the Kentucky rifle team, follow @UKRifle on Twitter and on the web at UKathletics.com.