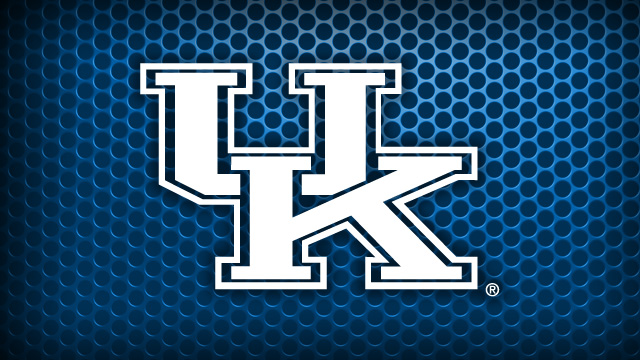 December 28, 2010 - 02:00 AM
Cats Roll to 91-61 Victory Over Coppin State
Dec. 28, 2010
Box Score | Quotes | Notes | AP Photo Gallery 
 | Photo Gallery 

| Cat Scratches: Finally, it's Kentucky-Louisville time | Postgame video interviews
LEXINGTON, Ky. (AP) – Kentucky sure looks ready for Louisville.
Terrence Jones scored 18 points, Brandon Knight added 17 points and eight assists and the 11th-ranked Wildcats rolled by Coppin State 91-61 Tuesday night in their final tuneup before a showdown with the rival Cardinals on New Year's Eve.
Kentucky (10-2) shot 57 percent from the field – including 74 percent in the second half – to overwhelm the Eagles.
Doron Lamb, fresh off a school freshman-record 32-point performance in a rout of Winthrop last week, scored 17 points and DeAndre Liggins added 10 points, eight rebounds and six assists for Kentucky.
Jordan Lee led Coppin State (4-6) with 11 points while Tony Gallo and Akeem Ellis added 10 points each but the Eagles couldn't keep up with the Wildcats, who played efficiently while gearing up for Friday's Battle of the Bluegrass.
Kentucky dominated the undersized Eagles, outrebounding them 43-22 and outscoring them 46-26 in the paint. The Wildcats' outburst included 29 points by bench players, a welcome sign for a team looking for more depth before it starts Southeastern Conference play next week.
The Eagles played without scoring leader Michael Harper, who had the flu. Coppin State certainly could have used him, particularly early on as it tried to gain its footing against the Wildcats. The Eagles missed their first 11 shots before Lee hit a layup in traffic.
By then Coppin State trailed 15-4, though the Eagles did show enough signs of life to force Calipari to call a frustrated timeout following a brief spurt that brought the them within 20-11.
No biggie. DeAndre Liggins converted a difficult layup while drawing the foul before Lamb followed with a jumper from the corner. Jones dunked moments later, quickly followed by another basket by Lamb.
After Jones hit a nifty pullup just before the buzzer, the Wildcats led 40-19 at the break and could start turning their full attention toward Louisville.
Kentucky's lead grew to as much as 39 in the second half before Calipari went deep to his bench, looking for candidates to crack his typically tight six-man rotation.
He appeared to get a couple of volunteers. Jon Hood had seven points, including a rare one-handed dunk, during his extended playing time and reserve center Eloy Vargas had four points.
The Wildcats will likely need that depth against the Cardinals. The two rivals played one of the uglier games in the series' history last season, a foul-marred Kentucky win that featured plenty of venom on both sides.
Kentucky's depth and talent eventually wore Louisville down. This year, the 22nd-ranked Cardinals are the deeper, if not more talented team.
Yet Calipari has praised his young team, featuring star freshmen Jones, Lamb and Knight, for its maturity. The Wildcats showed it during a sharp-shooting second half in which they shared the basketball to look for open shots.
Kentucky finished with 21 assists on 35 field goals and players continued to hustle on both ends of the floor even with the game's outcome decided.
Highlights
';