UK Athletics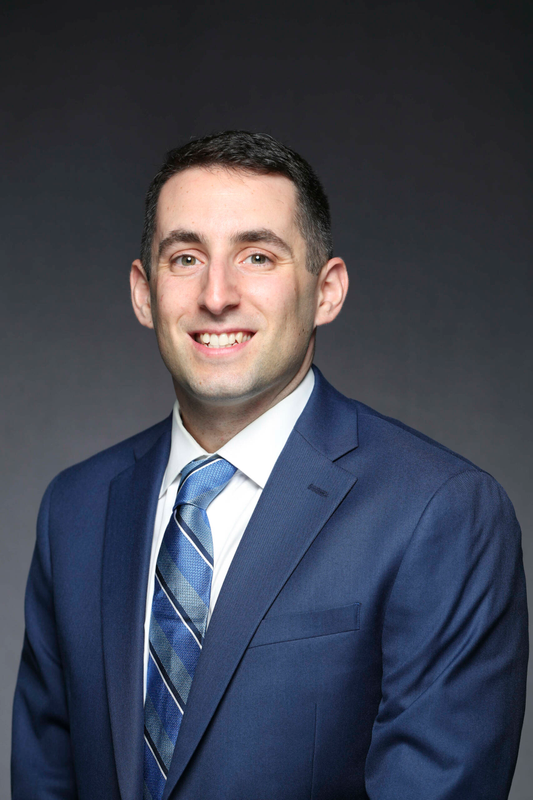 The 2023-24 season marks Jordan Lieberman's fourth year with the Kentucky swimming and diving program and first as an Associate Coach. He arrived in Lexington with six years of college coaching experience, guiding both the men's and women's programs at Boise State, Cornell, Texas A&M and Occidental. He spent 2018-20 as the assistant coach at Boise State before joining the Wildcats' staff in 2020.
In 2022-23, Lieberman worked closely with the Kentucky men's swimmers, helping five earn bids to the NCAA Championships, the team's most since 2020. In all, the Kentucky men totaled 14 NCAA entries in swimming along with one eligible relay. The Wildcat men reset six program records during the season, including three by Max Berg. Levi Sandidge won gold in the 1650 freestyle at the SEC Championships, the first Kentucky men's swimmer to win gold at the meet since 2006. Sandidge went on to take sixth at NCAAs, the highest finish by a Kentucky men's swimmer at NCAAs since 2012. Fifth-year Mason Wilby also earned a medal at SECs, winning bronze in the 200 fly.
Lieberman helped guide Kentucky to a stellar 2021-22 campaign, which saw 10 Wildcats earn All-America status and 13 student-athletes receive All-SEC accolades. The women took 12th at NCAA's while the men finished 31st. In all, 12 women qualified for NCAA's, combining for 33 entries, while four men received bids across seven events. The UK women put on another strong performance at the SEC Championships, placing second at the meet with 1043 points and three individual champions.
Lieberman's first season with UK in 2020-21 was one for the history books, as the women won their first-ever SEC Championship title with a program-record 1,124 points. The Wildcats collected 12 medals while the 800 free relay gave UK the first SEC relay title since 2007. Ten women also landed on All-SEC teams, including five on the First-Team.
A school-record 14 UK women were invited to the 2021 NCAA Championships, besting the previous record of 10 and tying for the third-most swimmers invited that season. Those 14 Wildcats combined for 35 entries total, which is also a school record. UK finished 11th with 152 points at NCAAs, marking their best team finish in school history as well as the most points scored, and also their fourth-straight year in the top-15. Kentucky collected 23 All-America honors – eight First Team and 15 Honorable Mention – yet another school record.
The men's team also saw success during the 2020-21 campaign, finishing seventh at the 2021 SEC Championships with 759 points for the highest score in program history. Two swimmers were invited to compete at the 2021 NCAA Championships, with Zane Rosely becoming the first UK male freshman swimmer since 2013 to earn a bid. Rosely was also named to the All-SEC Freshman Team.
Additionally, nine Wildcat swimmers competed at the 2020 U.S. Olympic Swimming Trials in Omaha, Neb., where Sophie Sorenson and Gillian Davey both advanced to the semifinals in the 100-meter/200-meter back and 200-meter breast, respectively.
In his first season at Boise State, Lieberman helped guide the Broncos to a third-place finish at the Mountain West Championships and a fourth-place finish at the CSCAA National Invitation Championships. Lieberman assisted in the coaching of Abbey Sorensen, the Mountain West Swimming and Diving Championships Co-Swimmer of the Meet and Mountain West Swimmer of the Year. During that same meet, Boise State won two individual titles and one relay title, while 12 Broncos combined for 22 individual all-conference honors and four relay all-conference honors.
Prior to joining the coaching staff at Boise State, Lieberman was an assistant coach for the Cornell men's program from 2016-18. During his time at Cornell, 54 performances reached the program's all-time top-10 charts, breaking four school records in the process. He also helped guide Cornell to its best finish at the league meet in more than eight seasons, when the program finished in fifth place in 2017. Lieberman also helped train four-time conference gold medalist and four-time All-American Alex Evdokimov.
In 2015-16, Lieberman was the volunteer assistant coach for the women's program at Texas A&M. He helped the Aggies win the 2016 Southeastern Conference Championships and place fourth at the 2016 NCAA Championships. Lieberman worked with three 2016 Olympians, and the team produced 12 individual All-America honors and three relay All-America honors.
He began his coaching career as an assistant coach at Occidental College from 2014-15, helping produce two All-America performances. His swimmers broke two conference records and eight school records, and the team had six all-conference selections.
Lieberman competed for Claremont McKenna College from 2009-13. He earned four All-America Honorable Mention honors in just two invitations to the national meet. The Princeton, N.J. native was a two-time CSCAA Scholar All-American, a five-time conference champion, and an 11-time all-conference team selection. He helped CMC win four straight conference team titles.
He graduated in 2013, receiving a degree in neuroscience, before earning his master's in urban education from Loyola Marymount University in 2015.
Read more