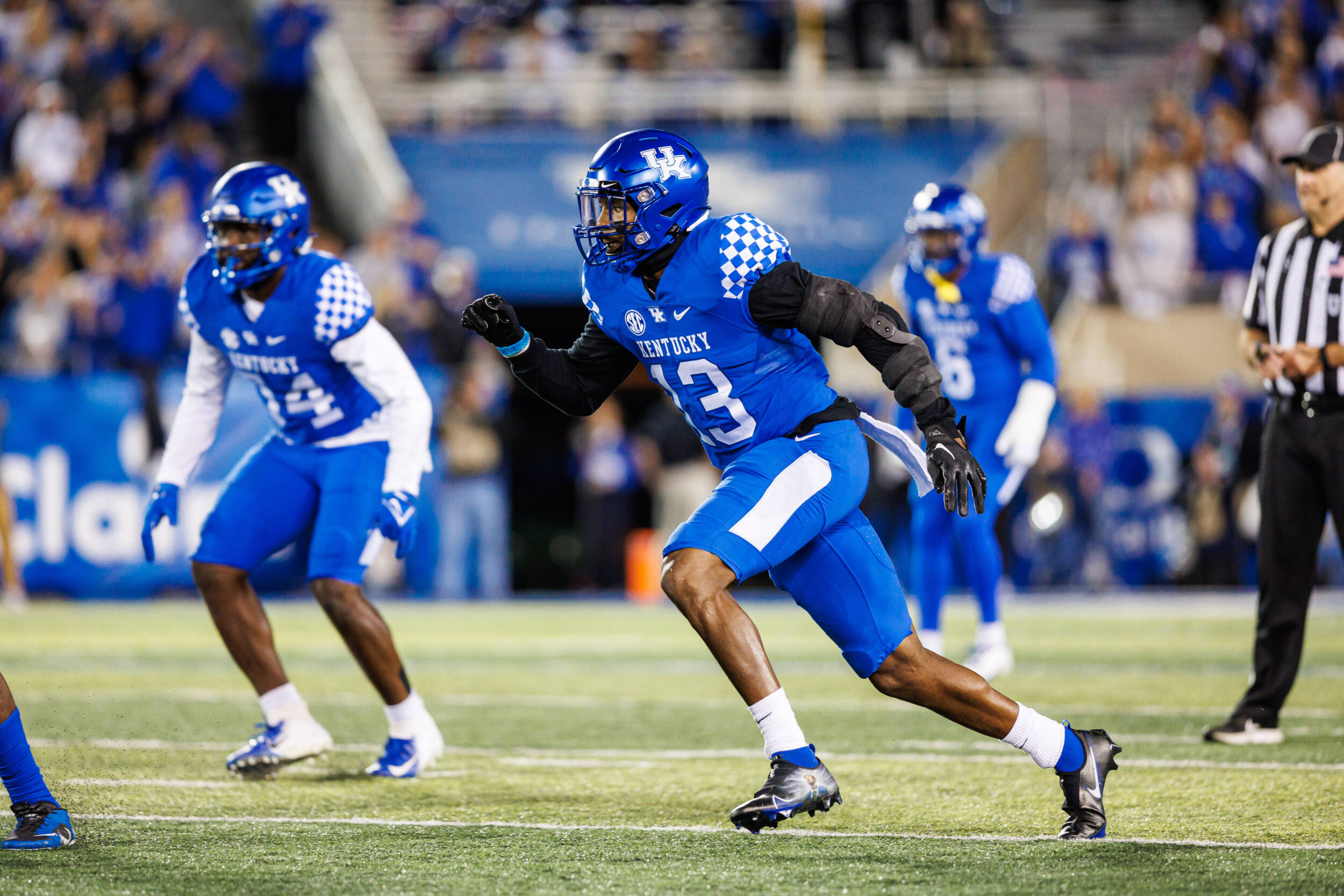 Kentucky defensive coordinator Brad White admits that there is excitement surrounding UK's home opener on Saturday against Ball State (noon ET, Kroger Field, SEC Network). White also admits to having nerves, not just because it's the team's first game of 2023.
"I get nervous at every game," White said. "Because every game is different, every game is new. The first game, it might be extra, just because you're not exactly sure what team you have. You think you know, but you don't know until you play."
Having said that, White likes where his unit is as the Cats prepare for the Cardinals on Saturday.
"They're working hard," White said. "They're trying to prep the best they can, get ready."
White knows that the Cats have had trouble getting started in season openers in the past. He hopes that this year's Cats can manage the emotions of playing in front of the Big Blue Nation for the first time this season.
"I think they're dialed in (but) up to this point, it's all talk, it's all speculation, it's hopes," White said. "Now, it's the real thing. Now you're got to go out there and you've got to do it. A big challenge for our guys, we haven't necessarily started the fastest in home openers. It's not that they're flat. They come out sometimes, I think, over excited and amped and you're ready for that first game. You've got to know how to be controlled, control your emotions and let the game come to you. They're going to make plays. They're a good offensive football team that's going to make plays, run and pass. I want to see our guys respond, settle in and punch back."
White wants his team to play loose, but not too loose. He also wants the Cats' defense to carry itself with a sense of confidence.
"I think that the looseness, there's a fine line," White said. "You don't want them tense. You want them to be confident but you don't want them to be cocky. We need to understand that when we don't execute, big plays can happen."
White knows that Ball State has an experienced quarterback in Layne Hatcher, who began his career at Alabama. The Cardinals' offense will give UK a tough test in the opener.
"They're extremely efficient in what they do," White said. "They do a really good job of marrying plays. Quarterback has obviously played a lot of football. It's going to be a really, really big challenge."
White is excited and ready to see his unit perform on Saturday. With the experience in his unit, the UK defensive coordinator hopes his nerves will be calmed early on Saturday.