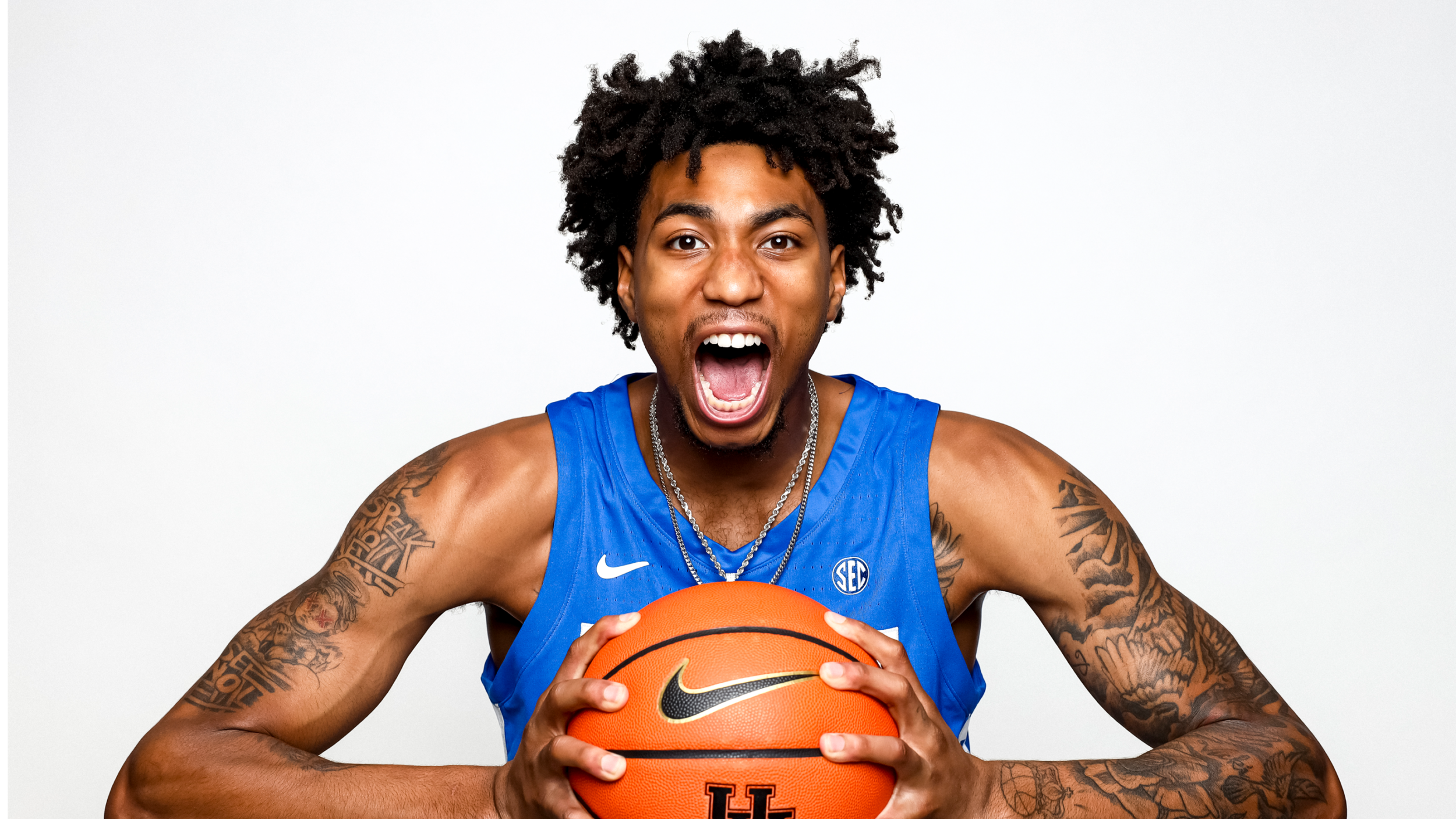 Kentucky Men's Basketball Adds Jordan Burks
LEXINGTON, Ky. – Kentucky men's basketball head coach John Calipari added another piece to his No. 1 ranked recruiting class for 2023-24 with the signing of Jordan Burks on Monday. Burks, a forward from Decatur, Alabama, is the sixth freshman to ink with the Wildcats, joining Aaron Bradshaw, Robert Dillingham, Justin Edwards, Reed Sheppard and DJ Wagner who all signed in the fall.
"I've always been big on Kentucky because of the atmosphere and the culture," Burks said. "I've been watching since I was a kid and seeing all of the players develop and progress into pros and compete for titles every year made this a place I wanted to play at.
"I wanted to play with the top players in the country at the top basketball school in the country and develop my game under Coach Calipari, while working every day to win the national championship," Burks said. "I want to help this team win a national championship and create a bond with my teammates on and off the court. I want to prepare myself to be in the best shape and be the most productive I can be for this team."
Burks was an explosive scorer at Overtime Elite and led the league with 27.1 points per game in 2022-23. He also contributed 7.5 rebounds, 2.9 assists and 1.4 steals per game. Burks scored 20 or more points in all but one game and had a season-high of 42 against OTE competition.
"Jordan has good size and has the ability to be a prolific scorer," Calipari said. "His length allows him to play multiple positions, be dynamic in the open court, rebound at both ends and he can put it on the floor and score in a variety of ways. Jordan has challenged himself against the best of the best and wanted to continue to be pushed at the next level. I really love his toughness and his upside is tremendous, and that his dream since he was young was to play at Kentucky! I'm looking forward to getting in the gym and helping him take his game to new levels."
Burks suited up for Hillcrest Prep with Overtime Elite and connected on 46.7% of his field-goal attempts, 26.7% from 3-point range and 67% from the charity stripe. Burks began his high school career at Heritage Christian in his hometown and also suited up for Southern California Academy (California) before his move to OTE. In the full 40-game schedule for Hillcrest this season Burks averaged 28.2 points per game and connected on 41% from 3-point range.
He is a consensus three-star prospect and measured at 6-foot-9 and 190 pounds with OTE.
For the latest on the Kentucky men's basketball team, follow @KentuckyMBB on Twitter, Facebook, Instagram and TikTok, and on the web at UKathletics.com.