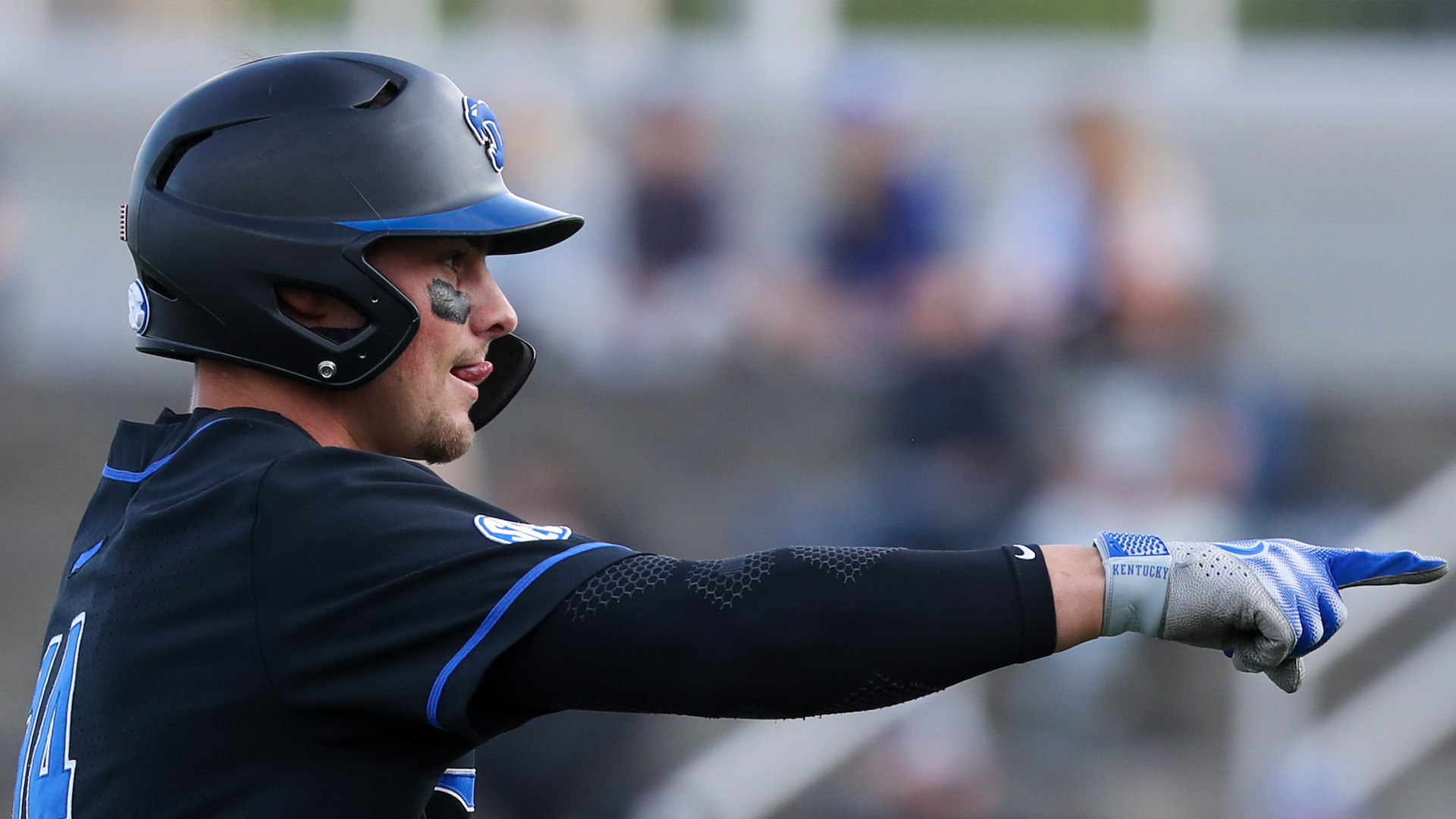 No. 15 Kentucky will kick off a stretch of seven consecutive games against ranked opponents when No. 21 Louisville arrives at Kentucky Proud Park on Tuesday night. The game begins at 7:02 p.m. ET on the SEC Network.
This marks the first time both have been ranked coming into the game since April 2018.
The Wildcats (30-7) rebounded from a frustrating doubleheader on Saturday with an 8-1 victory on Sunday over Texas A&M. Louisville (26-13) went 0-4 last week, including being swept at Duke.
UK has the most RPI top 100 wins in the nation (24), including 16 of the Top 50 variety. It is No. 2 in the RPI and owns the nation's most difficult schedule to this point.
Redshirt freshman Travis Smith will make the start for UK, as he has every Tuesday midweek game this season. UK is 9-0 in midweek outings in 2023.
GAME DETAILS
Tuesday, April 25 vs. No. 21 Louisville
7 p.m. ET; Lexington, Ky. (Kentucky Proud Park)
Radio: UK Sports Network/630 AM locally | Live Stream: SECN+
Records: #15 UK (30-9), Louisville (26-13)
PROMOTIONS
The first 500 fans will receive a pair of UK-themed sunglasses, courtesy of Kentucky Farm Bureau.