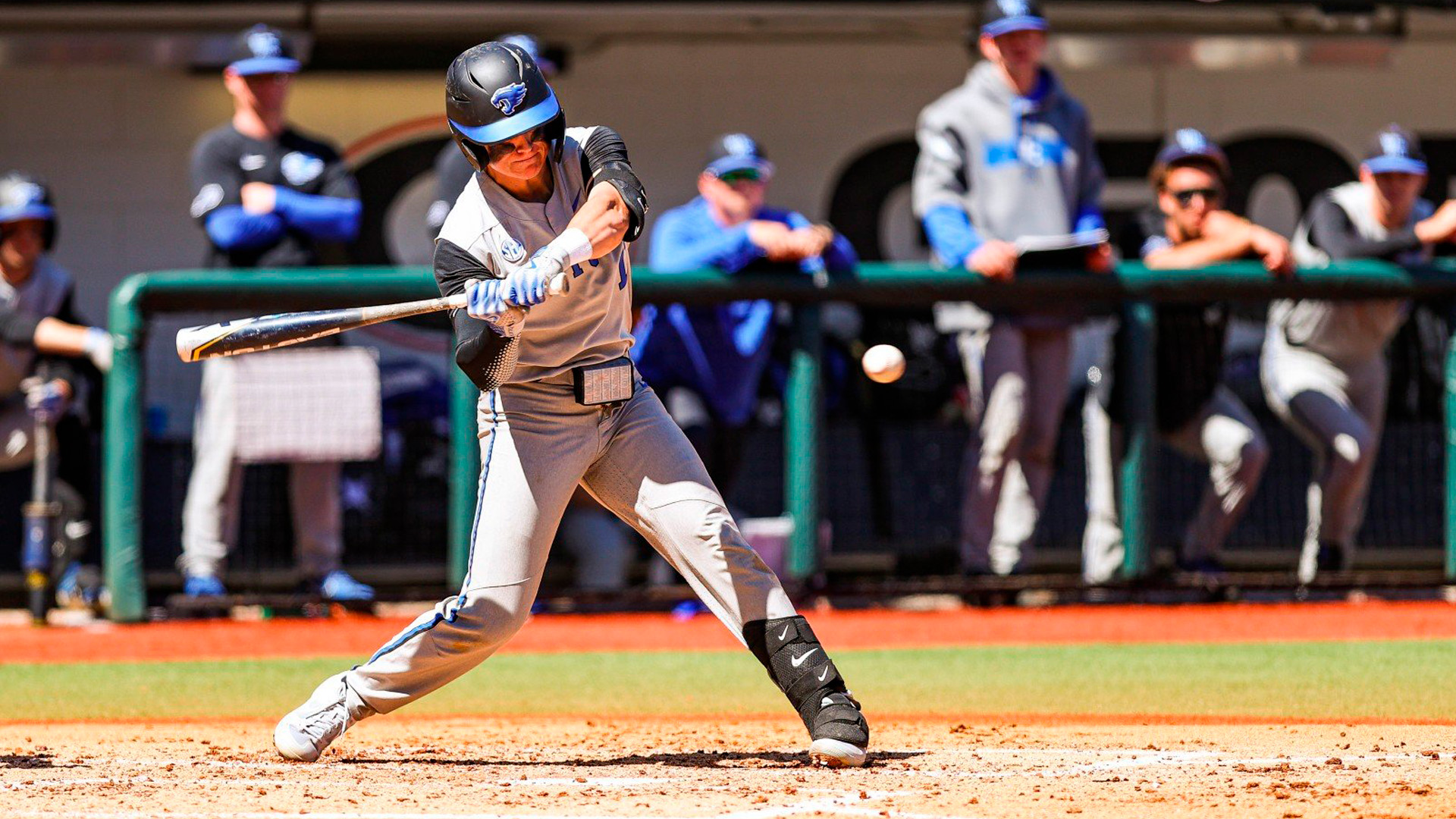 BATON ROUGE, La. – No. 11 Kentucky will hunt the biggest cat in the jungle when it travels to unanimous No. 1 LSU for a series that opens Thursday night in Baton Rouge. UK is 13-17 all-time versus top ranked teams, including 2-2 in 2022.
First pitch on Thursday is set for 7 p.m. ET on the SEC Network. Friday (7:30 p.m.) and Saturday (2 p.m.) will be streamed on SECN+.
UK (27-5, 9-3 Southeastern Conference) won one game last week at Georgia, as rain interrupted the schedule. Tuesday night's trip to Louisville was postponed due to the tragic mass shooting event there.
UK has the second-most RPI top 100 wins in the nation (19) and the most top 25 (nine) and top 50 (15) wins. It has prospered with a "chaos on the basepaths" approach that has seen it steal 27 bags in SEC play while only allowing two attempts defensively.
SERIES DETAILS
Thursday, April 13 at #1 LSU
7 p.m. ET/6 CT; Baton Rouge, La. (Alex Box Stadium)
TV: SEC Network; Radio: UK Sports Network, 630 AM WLAP (locally)
Records: UK (27-5, 9-3); LSU (27-5, 7-4)
UK – TBD; LSU – RHP Paul Skenes (5-1, 1.14)
Friday, April 14 at #1 LSU
7:30 p.m. ET/6:30 CT; Baton Rouge, La. (Alex Box Stadium)
TV: SECN+; Radio: UK Sports Network, 630 AM WLAP (locally)
Records: UK (27-5, 9-3); LSU (27-5, 7-4)
UK – RHP Logan Martin (1-1, 3.32); LSU – RHP Ty Floyd (5-0, 3.67)
Saturday, April 15 at #1 LSU
2 p.m. ET/1 CT; Baton Rouge, La. (Alex Box Stadium)
TV: SEC Network; Radio: UK Sports Network, 630 AM WLAP (locally)
Records: UK (27-5, 9-3); LSU (27-5, 7-4)
UK – LHP (4-2, 4.33); LSU – RHP Christian Little (2-1, 4.05)