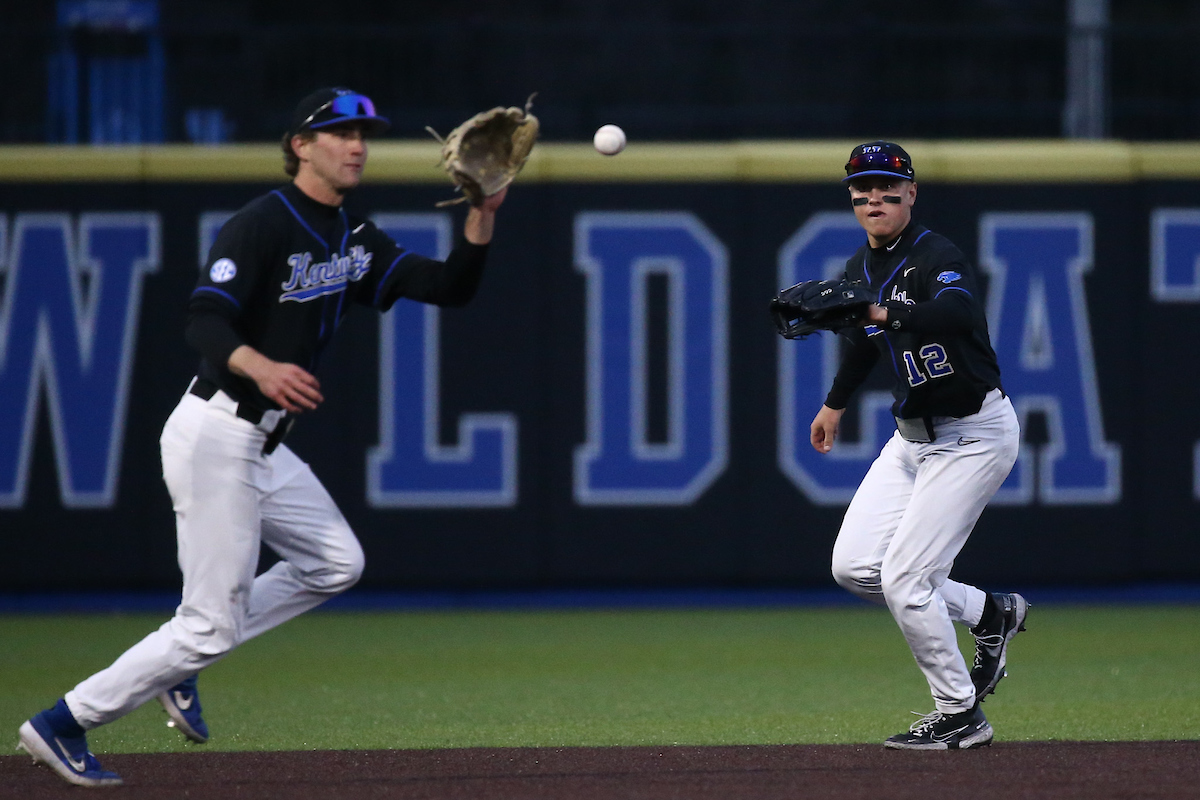 ATHENS, Ga. – Proving baseball can be an extremely fickle game, No. 9 Kentucky couldn't generate its normal offensive mojo on Easter Sunday, dropping back-to-back games for the first time this season as Georgia capitalized on early momentum and swept the seven-inning doubleheader.
The Cats fell to 27-5 overall and 9-3 in Southeastern Conference play.
The Wildcats missed a chance to claim an early lead in game one and never got on track, as Georgia claimed the opener 3-0. A first-inning three-run, opposite field homer in the second game proved enough for the Bulldogs in their 6-2 series-clinching victory.
UK clawed back to within 4-2 in the second game and Hunter Gilliam saw the stiff breeze blow his potential game-tying home run just foul down the right field line in the sixth inning, a summation of the afternoon for the Cats.
UK now will turn its attention to four-straight road games against ranked opponents, including top-ranked LSU. A trip to rival Louisville on Tuesday night opens the stretch.
NOTES
Kentucky is 34-8 over its last 42 games dating to last season.
UK is 18-9 in its last 27 games vs. SEC opponents.
UK Coach Nick Mingione is in his seventh season at the helm and now owns a 203-134 career record.

UK is 46-46 in the month of April under Coach Mingione.
Mingione is 8-10 vs. Georgia.

UK has scored in 330 of 337 games under Coach Mingione.
 ON DECK
Kentucky and Louisville will renew acquaintances on Tuesday evening at 6 p.m. ET, weather permitting. It will be streamed on the ACC Network The radio call will be on the UK Sports Network (630 AM WLAP, locally).