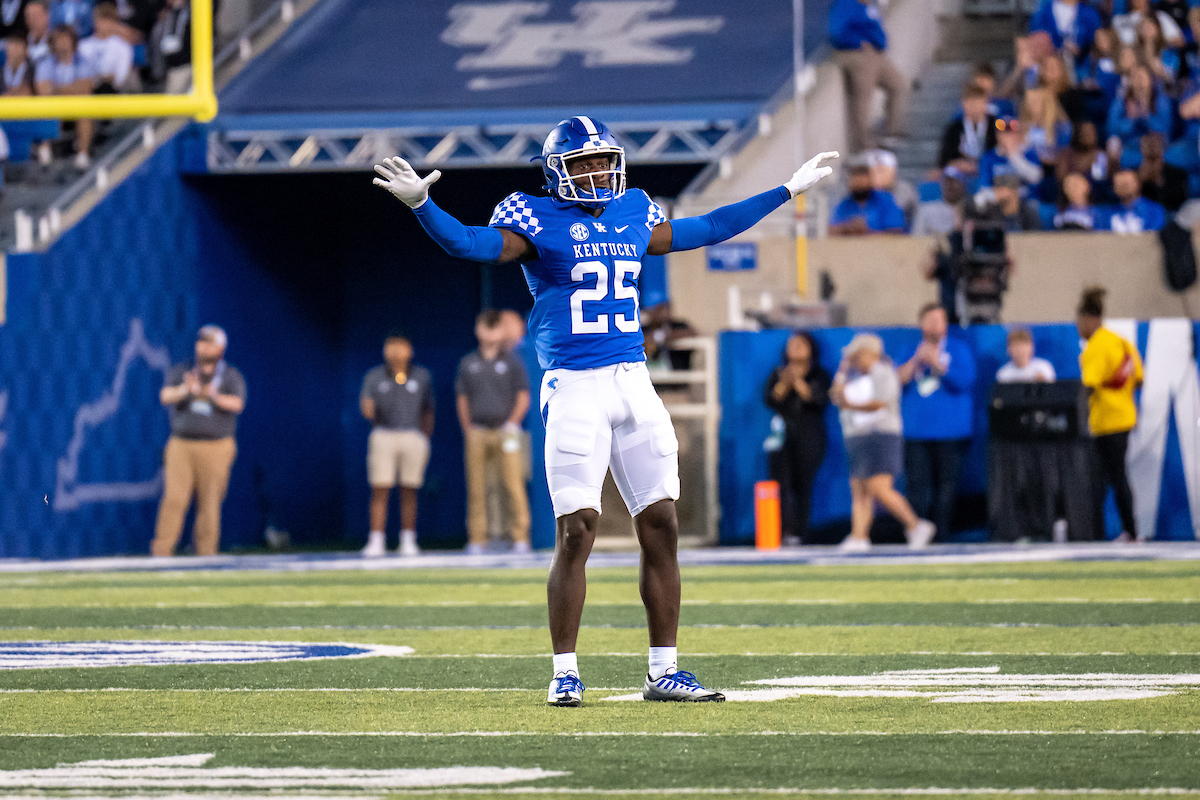 The Kentucky defense has shown an ability to play very well this season, especially after halftime. Three times during the 2022 campaign, the Cats have held their opponents scoreless after halftime. In UK's win over Miami (Ohio) in the season opener, the Cats gave up just three points after halftime.
Defensive coordinator Brad White knows that having an experienced, veteran defense is a big part of why something like that can happen.
"They're staying poised. They're not letting things that happen early in the game rattle them," White said. "They come to the sideline, they know we've made some mistakes, let's get them corrected and play ball."
White was especially pleased with the Cats' effort at Ole Miss last weekend. It was a game that could have gotten away from UK early, but the defense did not allow that to happen.
"I was really proud of the guys. After that first quarter, they could have really been rattled," White said. "The environment down there was a really good environment. The crowd was in it after that long touchdown run. So, they could have let their confidence get shaken, they didn't. They stayed in it, they kept fighting. Jacquez (Jones) interception built some more confidence. Then you get the three-and-out the first drive of the second half. And those things continue to compound and build."
The second half has been good to the Cats all season. In Kentucky's win at Florida, the Cats allowed just 91 yards on 31 plays in the second half while holding the Gators scoreless. Against Youngstown State, the Cats surrendered 176 yards, 41 on the final drive, and no points in the second half. And, last Saturday at Ole Miss, Kentucky gave up just 121 yards and, again, no points in the final 30 minutes.
While White is pleased with the way the Cats have performed after halftime this season, he wants to see his unit do more.
"You can't get too high, you can't get too low," White said. "We've been in games when you come out scorching hot, on fire, then you come out and we did not play a good second half. What we need to continue to do is put together full games, and that's something we're still working on."
White and his defense will have a chance to play that full game this weekend against quarterback Spencer Rattler and South Carolina. It's another challenge, and another opportunity for a UK defense that has owned the second half so far this season.