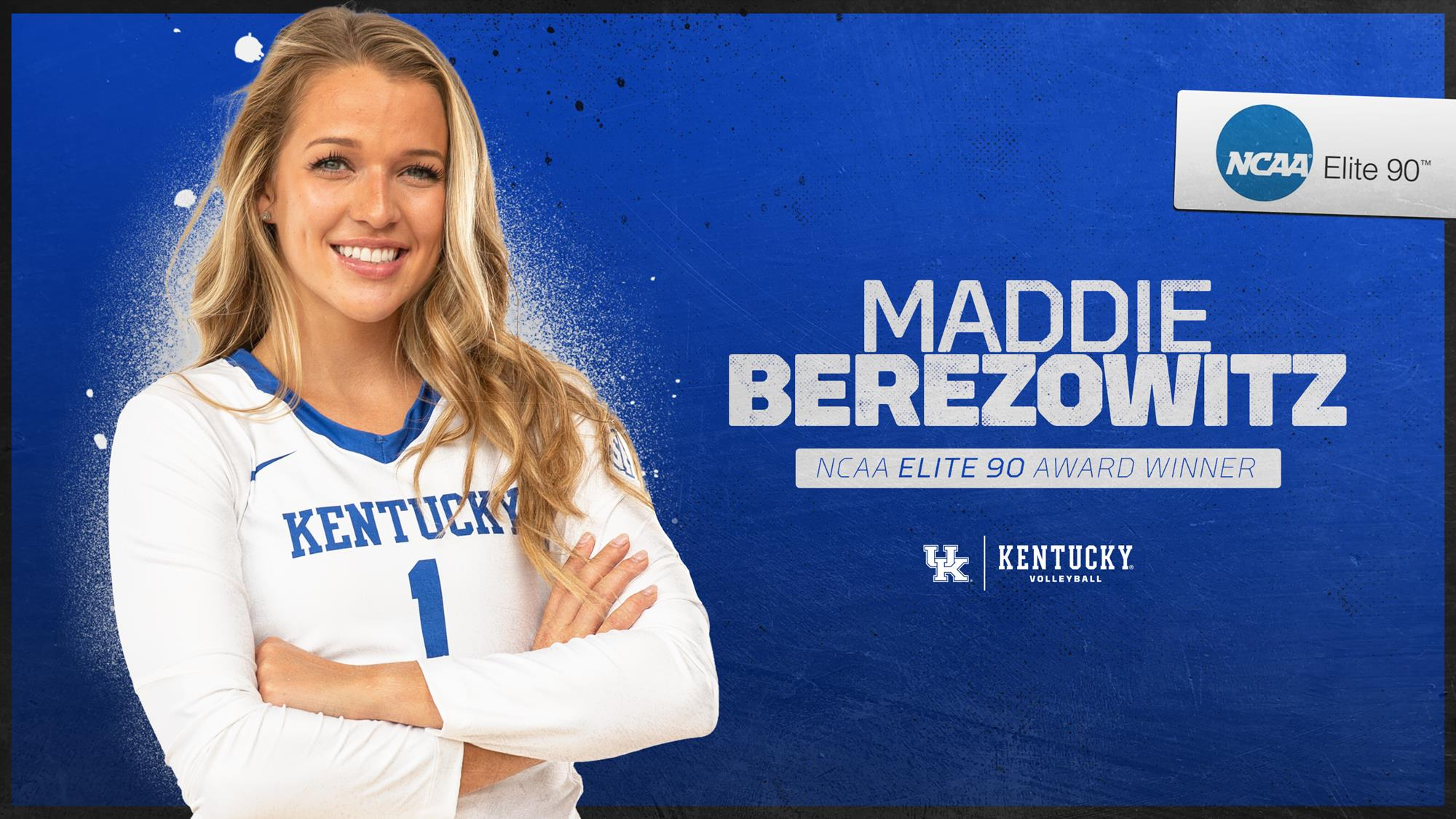 April 22, 2021 - 06:55 PM
Maddie Berezowitz Wins NCAA Elite 90 Award for Volleyball
OMAHA, Neb. – Sophomore defensive specialist Maddie Berezowitz of the Kentucky Volleyball team was named the winner of the NCAA's Elite 90 Award, just ahead of the team's national semifinal match vs. Washington on Thursday night.
 
The ELITE 90, an award founded by the NCAA, recognizes the true essence of the student-athlete by honoring the individual who has reached the pinnacle of competition at the national championship level in his or her sport, while also achieving the highest academic standard among his or her peers. The Elite 90 is presented to the student-athlete with the highest cumulative grade-point average participating at the finals site for each of the NCAA's 90 championships.
 
Berezowitz is a Burlington, Wisconsin, native and in her second year with the Kentucky Volleyball program. She has a 3.932 grade-point average and is a double major in both Management and Finance at the University of Kentucky.
 
Eligible student-athletes are sophomores or above who have participated in their sport for at least two years with their school. All ties are broken by the number of credits completed.
 
For more information on the Elite 90 award winners, log on to https://www.ncaa.com/elite-90.
 
Follow along with the Wildcats on Twitter, Facebook and Instagram, and on the web at UKathletics.com.