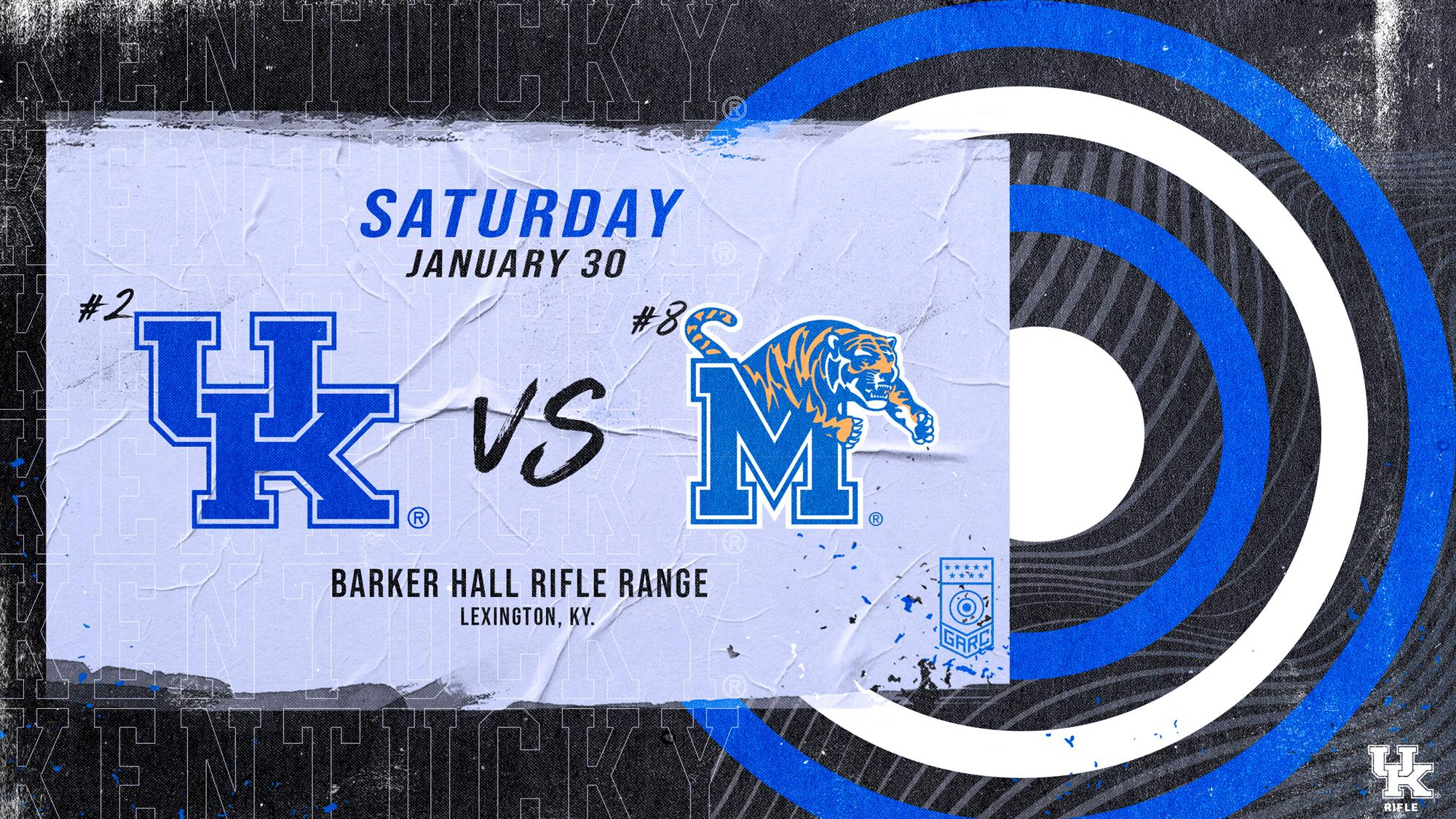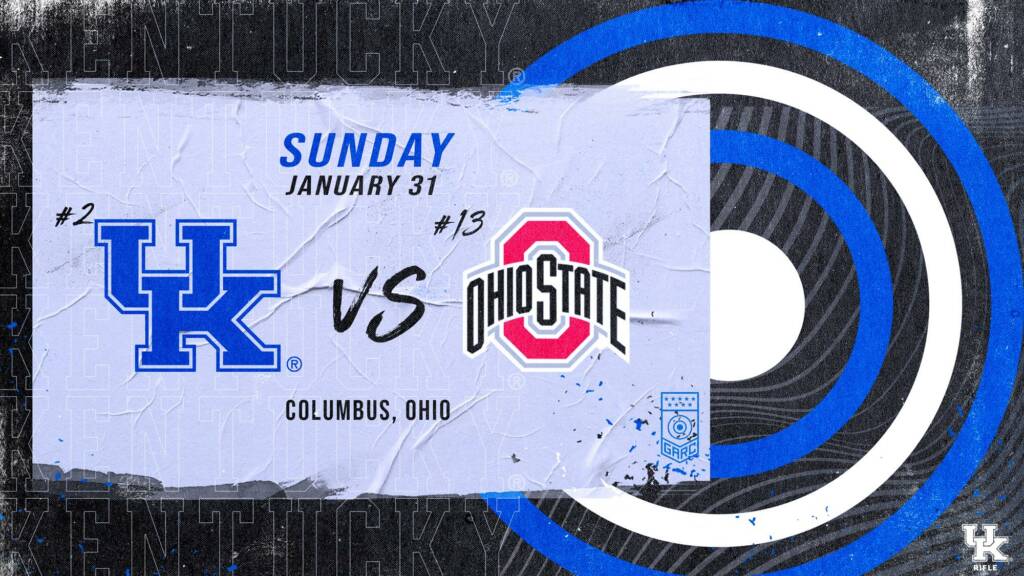 LEXINGTON, Ky. – For the second consecutive weekend, the No. 2-ranked Kentucky rifle team will face back-to-back home-and-away matches, as the Wildcats play host to No. 8-ranked Memphis on Saturday before traveling to Ohio State Sunday to take on the No. 13-ranked Buckeyes.  
 
"This is a tough weekend and we will embrace it as an opportunity to test our endurance and our resolve," Coach Harry Mullins said. "I'm seeing some good things in training, as our 3-4-5 shooters are stepping up, as well as the ones behind them."
 
Following Saturday's home match, the Wildcats will remain in Lexington Saturday night before an early morning three-hour bus trip to Columbus.
 
"It's not the best situation, but staying at home Saturday night is good for Covid precautions," Mullins said. "I'm concerned about a long bus ride immediately before the match but we will take Coach Wood (strength and conditioning coach Steven Wood) to stretch them while we're on the way."
 
Kentucky enters the weekend No. 2 in the Collegiate Rifle Coaches Association ranking, behind No. 1 TCU.  UK is 10-1 on the season and actually leads the nation in scoring average with a 4723.166 aggregate tally.  Individually, three Wildcats rank the top 20 – Mary Tucker leads the nation with an aggregate average of 1190; Will Shaner is fourth with an average of 1186.333; and Richard Clark is 20th with an average of 1173.833.
 
The Wildcats are coming off two wins last weekend, with a home victory against Nebraska on Friday, followed by a win Saturday at Murray State – the top score of MSU's six-team Withrow Invitational. This will be the first time this season that UK has taken on Memphis or Ohio State.
 
For more information on the Kentucky rifle team, visit UKathletics.com or follow UKRifle on Twitter, Instagram and Facebook.