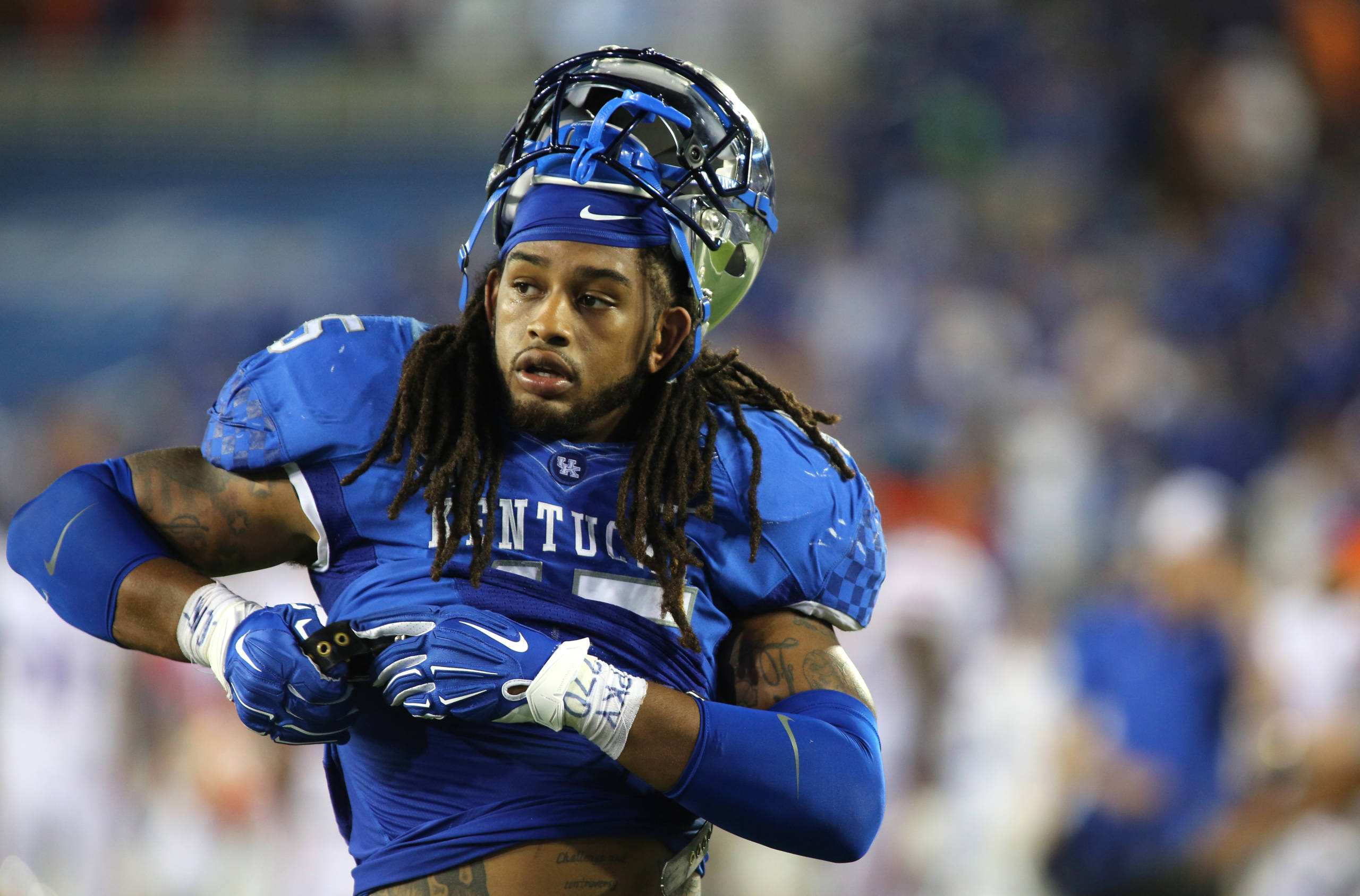 LEXINGTON, Ky. – University of Kentucky senior defensive standouts Josh Forrest and Cory "C.J." Johnson have accepted invitations to play in the 2016 Reese's Senior Bowl and the East-West Shrine game, respectively.
Forrest, a 6-foot-3 linebacker from Paducah, Ky., actually began his Wildcat career as a receiver before moving to defense in 2012. He excelled on the defensive side of the ball, totaling a team-high 110 tackles and ranking third in the Southeastern Conference in tackles per game (9.2) during his junior season. In 2015, Forrest once again ranked among the SEC's top 10 tacklers. He was 10th in the league with 93 total tackles, along with six tackles for loss, 3.5 sacks and one fumble caused. He also charted two interceptions and five pass breakups.
Off the field, Forrest was one of six Wildcats to complete his degree prior to his senior season. He earned his degree in community and leadership development and was working on a second degree in communications.
The Reese's Senior Bowl invites the top 110 seniors and fourth-year junior graduates to participate in its practices, interview sessions and game. The 67th game will kickoff at 2:30 p.m. ET on Saturday, Jan. 30, 2016 at the Ladd-Peebles Stadium in Mobile, Ala. The contest will be nationally-televised on the NFL Network.
Tickets to see Forrest play in the Senior Bowl are on sale at 888.736.2695 or online at seniorbowl.com.
Johnson, a 6-3 defensive tackle from Columbia, S.C., led all SEC defensive linemen in tackles during his senior season with 67. He also totaled eight tackles for loss, two sacks, one interception, one fumble recovery, one fumble caused, one pass breakup, two quarterback hurries and a blocked field goal. He recorded a career-high 19 tackles, including the game-ending quarterback sack, in the overtime win vs. Eastern Kentucky, had a 77-yard fumble return for a touchdown against Tennessee and an amazing acrobatic interception vs. Charlotte.
Johnson is on track to graduate in May with a degree in community leadership and development.
The 91st East-West Shrine game is set for Saturday, Jan. 23, 2016 at 4 p.m. ET at Tropicana Field in St. Petersburg, Fla. It will be broadcast live on NFL Network and on the East-West Shrine Game Radio Network. 
Tickets to see Johnson play in the East-West Shrine Game are now on sale through all Ticketmaster outlets. Fans can purchase tickets in advance for the game online at shrinegame.com or at ticketmaster.com. For additional information, visit shrinegame.com.
More than just a game, since 1925, the East-West Shrine Game has helped raise money and awareness for Shriners Hospitals for Children.