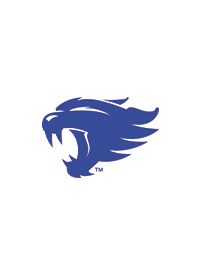 AKVILĖ

PARAŽINSKAITĖ
height

5-9

class

Graduate Student

Hometown

Vilnius, Lithuania

Major

Masters of Art in Diplomacy and International Commerce

High school

Elektrenai Center of Vocational Training
Career Notes
2021 All-America
2021 ITA Scholar-Athlete
2021 All-SEC First Team
2021 No. 1 seed in NCAA Doubles Tournament (w/ Fiona Arrese)
2021 NCAA Singles Championship qualifier
2019, 2021 NCAA Doubles Championship qualifier
2019 Ohio Valley Regional Doubles Champions (w/ Lesedi Jacobs)
2019 Baylor Invite Main Doubles Draw Champions (w/ Lesedi Jacobs)
2019 Fall Nationals Singles and Doubles qualifier
2019 Frank G. Ham Society of Character selection
2018, 2019 SEC Community Service Team selection
2017 Ohio Valley Regional Doubles Champions (w/ Mami Adachi)
2017, 2019, 2020, 2021 SEC Spring Academic Honor Roll
Fifth Year (2020-21)
Earned All-America honors after earning the No. 1 seed in the doubles draw along with teammate Fiona Arrese … Named to the All-SEC First Team along with Arrese, the first time since 1987 that UK has had two players tabbed to the first team by the league … Named to the SEC Academic Honor Roll … Paired with Arrese, amassed a 21-5 overall record on the season, including a 7-4 mark against ranked foes … Entered the NCAA Doubles Championships as the No. 1 overall seed, the first duo to have such ranking under head coach Carlos Drada … Led the way for the Wildcats in singles competition, occupying the No. 1 slot for UK all season … Went 17-8 in singles dual matches, including 5-5 against ranked foes … Defeated No. 24 Wake Forest's Brooke Killingsworth and Anna Brylin 5-7, 6-3, 10-4 in the opening round of the NCAA Doubles Championships with Arrese before falling to No. 59 UCLA in the Round of 16 … Made her single draws debut at the NCAA Championships, falling to North Carolina's Alexa Graham 6-1, 6-0 in the opening round … Took down No. 31 Haley Giavara of Cal 6-4, 6-2 in the NCAA Second Round after suffering a 7-5, 6-3 loss to No. 11 Victoria Kanapataskaya of Syracuse in the First Round … Combined with Arrese to defeat No. 20 Alexa Bortles and Anna Vrbenska of Ole Miss in the second round of the SEC Tournament before falling to No. 8 Katrina Jokic and Ariana Arsenault of Georgia in the SEC Quarterfinals … Defeated No. 26 Sabina Machalova in singles competition in the SEC Tournament Second Round.
 
Singles
Doubles
Dual
17-8
Dual
21-5
Tour
0-0
Tour
0-0
Conf
7-6
Conf
11-1
Overall
17-8
Overall
21-5
R-Senior (2019-20)
Put together a 5-2 singles record and a 10-1 doubles record during fall action … Paired with Lesedi Jacobs all fall, the duo won the main doubles draw at the Baylor Invite and the Ohio Valley Regional Championships, earning a bid to the 2019 ITA Fall Nationals … It marked her second Ohio Valley Regional Doubles Championship in her career … The pair went on a 9-0 run together before entering the Fall Nationals … The duo defeated their opponents in the first round (Round of 32) at Fall Nationals, taking down No. 20-ranked Alexa Graham and Sara Daavettila of UNC (7-6 (6), 7-6 (5), but the UK duo lost in the second round (Round of 16) to the No. 1 seed in the tournament in Anna Rogers and Alana Smith of NC State … Paražinskaite put together a 4-7 singles record during the dual season, including a 1-2 singles mark in the conference … She played mostly on the No. 1 singles court, before moving to the No. 2 singles court for conference action … In doubles, Paražinskaite  recorded a 5-4 doubles record during the dual season, including a 0-3 doubles mark in the conference … Paired with redshirt junior Lesedi Jacobs to start the dual season, the duo recorded a 3-0 mark on the first doubles court … Season was cut short on Thursday, March 12 due to the COVID-19 public health threat … Named to the SEC Spring Academic Honor Roll.
Singles
Doubles
Dual
4-7
Dual
5-4
Tour
5-2
Tour
10-1
Conf
1-2
Conf
0-3
Overall
9-9
Overall
15-6
R-Junior (2018-19)
Selected to the NCAA Doubles Championships for the first time in her career … There, she and partner senior Justina Mikulskyte led after the first set, but dropped to No. 15 Sophie Whittle and Grviela Rosas of Gonzaga on a 6-4, 6-6 (10) mark … In dual meets this season, Paražinskaite competed mostly in the Nos. 2, 3 and 4 post in singles, recording a 13-12 mark, including a 4-7 mark in the league … Paražinskaite recorded her best record on court No. 2, posting a 7-4 mark … In doubles, Paražinskaite boasted a 15-8 mark, all on court No. 2 … Paired with Mikulskyte, the doubles team notched a 13-8 record, including an 8-2 mark in the league and an 8-2 mark against ranked foes … The UK pair shined under pressure, notching four ITA/Oracle National Doubles Rankings Top 15 wins, having defeated No. 1 Mia Horvit and Gamarra Martins, No. 3 and reigning national doubles champions in Eden Richardson and Jessica Golovin, No. 11 Sadie Hammond and Kaitlin Staines, and No. 14 Sophia Graver and Taylor Russo … Paražinskaite  was selected to SEC Community Service Team for the second straight season … In addition, she received the Frank G. Ham Society of Character honor, issued by UK Athletics … Named to SEC Spring Academic Honor Roll.
Singles
Doubles
Dual
13-12
Dual
15-7
Tour
0-0
Tour
0-1
Conf
4-7
Conf
8-2
Overall
13-12
Overall
15-8
Junior (2017-18)
Suffered a season-ending injury in January and was unable to compete in any dual matches … Posted a 4-4 singles record in the fall … Earned two singles wins at the Riviera/ITA All-American Championships in October over North Carolina's No. 42 Alexa Graham and Duke's No. 54 Samantha Harris … Went 6-3 in fall doubles play, teaming with Mami Adachi … Paired with Adachi to win the Ohio Valley Regional doubles title and advance to the Oracle/ITA Fall National Championships … Debuted as the No. 13 doubles pair in the ITA preseason rankings with Adachi … Selected to SEC Community Service Team.
Sophomore (2016-17)
Ended the season ranked No. 94 in singles and No. 76 in doubles with Morgan Chumney … Played primarily on court No. 2 in both singles and in doubles … Ranked as high as No. 74 in singles throughout the season, picking up wins against five ranked opponents … Top singles win came against No. 45 Ingrid Martins from South Carolina in the SEC Tournament  … Posted an overall singles record of 13-8 in duals, and went 5-7 against SEC opponents … Paired with Chumney to go 10-6 in doubles, with a 6-3 league record … Named to SEC Spring Academic Honor Roll.
 
Freshman (2015-16)
Posted a 13-13 record during her freshman campaign, playing primarily in the No. 4 spot with a 4-9 record in the SEC … Named SEC Freshman of the Week on Feb. 17 after a flawless weekend in helping Kentucky record its first undefeated weekend in league play of the year … When paired with Morgan Chumney, the duo went 10-2, including 3-1 in SEC action … Finished the season with a No. 77 national ranking in doubles, and was ranked as high as No. 51 … Posted a 6-4 upset of No. 22 Josie Kuhlman and Belinda Woolcock of Florida to help Kentucky hand the Gators their first doubles point loss of the season.
 
Prior to UK
Two-time bronze medalist at the Junior Olympics in China … Career-high ITF ranking of 19 and WTA 621 … Member of the Fed Cup Team … Posted 66 wins in singles … Held record of 49-25 at doubles.
 
Personal
Attended Elektrenai Center of Vocational Training in Lithuania … Daughter of Vytautas Paraziskas and Ruta Parazinskiene … Has one brother, Adas.
Read more