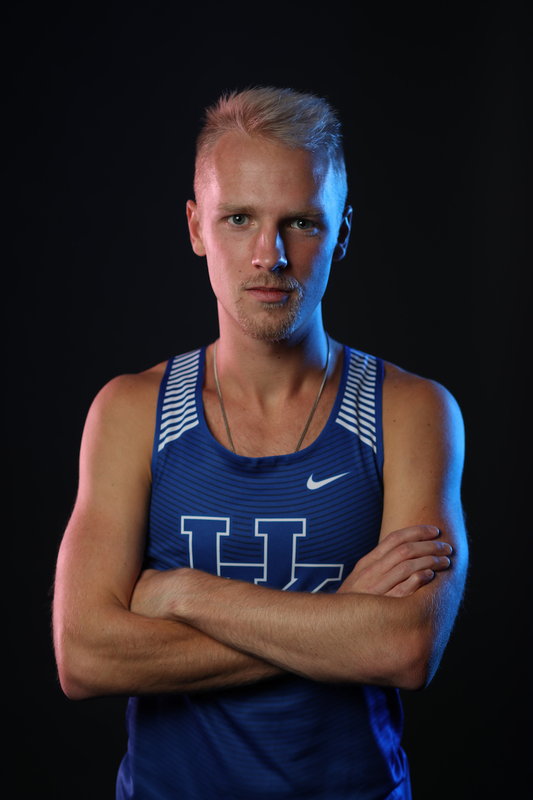 Jacob

Thomson
class

Senior

Hometown

Louisville, Ky.

Previous School

N.C. State

High school

Holy Cross
Personal bests – 1,500m: 3:44.93 | Mile: 4:06.77 | 3k: 8:03.39 | 5k: 13:43.49 | 10k: 28:47.55
First-Team All-America – 10k (2016)
Double SEC Outdoor Champion – 5k and 10k (2016)
SEC Silver Medalist – Indoor 5k (2016)
SEC Bronze Medalist – Outdoor 10k (2017)
All-SEC – Cross Country (2015)
Two-Time SEC Scholar Athlete of the Year (Cross Country 2016 and 2017)
2017-18 (Senior)
Cross Country – SEC Scholar Athlete of the Year for the second year in a row … Placed 27th at NCAA Southeast Regional running a 10k time of 29:58.60 … Placed fifth at the SEC Championships with a time of 23:44.20 … Season-best 8k time was a winning 23:42.10 at the Bluegrass Invitational, a performance that won him USTFCCCA National Athlete of the Week and SEC Runner of the Week on Sept. 11 and Sept. 12 respectively
2016-17 (Junior)
Outdoor – SEC Bronze Medalist in the 10k … Qualified for NCAAs for the second year in a row in the 10k … Also scored four points in the 5k at SECs placing fifth – scoring a total of 10 points at SECs after he notched 20 at 2016 SECs … Ran a PB in the 10k 28:47.55 at Raleigh Relays … His 28:47.55 was second fastest 10k in school history (Mark Nenow – 28:32.00 in 1980)
Indoor – Scored seven points at SEC Championships placing sixth in the 3k and fifth in the 5k … Won the mile at the Kentucky invitational and placed second in the 3k at the McCravy Memorial.
Cross Country – NCAA Championships qualifier for the second year in a row … Placed 78th at NCAAs … NCAA All Southeast Region after finishing seventh at Regionals … Placed seventh at SECs … Named SEC Scholar Athlete of the Year … Placed second at each of the first three meets of the year … 8k best was 24:03.60 at SECs.
2015-16 (Sophomore)
Outdoor – Double SEC Champion winning the 5k and 10k … Broke the UK record in the 5k winning his section at the Payton Jordan Invitational in 13:43.49 … Sixth in the 10k at NCAAs, earning First Team All-America Honors … Ran the second fastest 10k in school history at the Raleigh Relays: 29:01.34 … Ran a 1,500m PR 3:44.93 at Virginia
Indoor – SEC Silver Medalist in the 5k … Placed fourth in the SEC 3k … Broke the UK 5k record with a 13:49.72 at the Iowa State Classic.
Cross Country – Placed 44th at NCAA Championships, four spots shy of All-American honors … First team All-SEC after fourth-place finish at the SEC Championships … SEC Runner of the Week in mid-September after a strong Bluegrass Invitational.
Prior to UK
Transferred to UK after two years at NC State where he was on a NCAA Championship qualifying cross country team and qualified for the NCAA Outdoor 5k Championship … Named SEC Runner of the Week in cross country for the week of Sept. 14, 2015 at what was his second meet as a Wildcat …  ACC Bronze Medalist in the 5k in 2015 … 5k PR is 13:52.71 and 10k PR is 29:35.61 … In high school broke Kentucky prep records in the mile and 3,200m and the mile (4:06.98) … Owns the Kentucky prep two-mile record (8:54.88) … Two-time Gatorade Runner of the Year in Kentucky … Runner-up at 2013 New Balance Nationals in the 5k, two-time Footlocker XC Nationals Finalist finishing fifth in 2012.
 
Personal
Accounting/Finance major and honor student
 
Read more