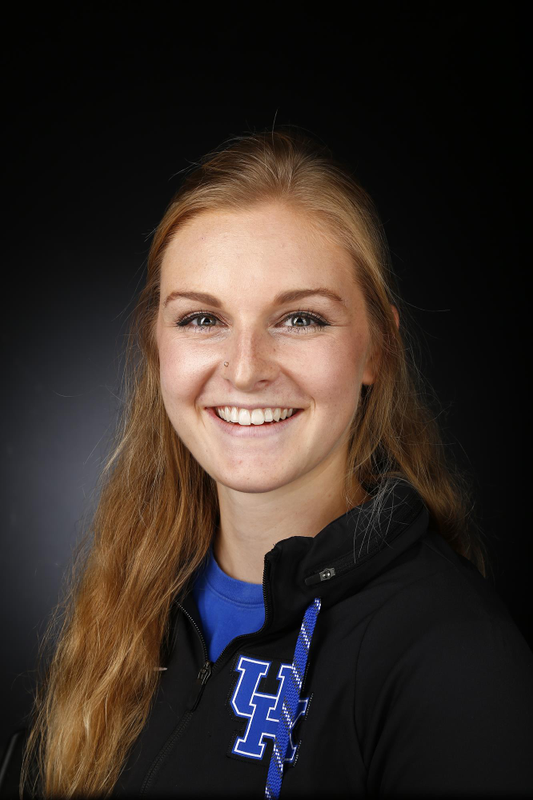 Hanna

Carr
class

Senior

Hometown

Versailles, Ky.

High school

Woodford County HS
GARC Championships Air Rifle Champion – 2016 
USA Shooting Junior Olympic Champion (Smallbore) – 2016
USA Shooting Women's Three-Position Rifle National Champion – 2017
USA Shooting Junior Three-Position Rifle National Champion – 2017
Seven-Time All-American

NRA First Team Smallbore – 2016
NRA Second Team Air Rifle – 2016
NRA Second Team Smallbore – 2017
Second Team Smallbore – 2017
CRCA Second Team Combined – 2016
Third Team Combined – 2018
CRCA All-America – 2017
2017-18 (Junior)
Second team All-America in smallbore, third team in combined, and honorable mention in air rifle … ranked second on the team across the board in averages with a 590.77 air rifle, 583.31 smallbore, and 1174.08 aggregate … Second team All-Conference in both disciplines and combined … Competed in 13 matches … Matched her career high in air rifle of 595 on Oct. 21 in the home win against Morehead State … In air rifle, she eclipsed 590 eight different times, including the GARC Championships (592) and the NCAA Championships (593) … Fired 594 in air rifle in the road win against Navy on Oct. 15 … Posted a 590 in smallbore – her season high and two points from her career-best total – in the NCAA Qualifier on Feb. 17 … Notched 585 and 587, respectively, in samllbore at the GARC Championships and NCAA Championships … In smallbore, fired 585 or higher on six different occasions.
2016-17 (Sophomore)
Fired the team-high smallbore score of 590 against Army and the third-highest (588) against Akron on Nov. 4, 2016 … First team All-Conference in smallbore … Second team NRA All-America in smallbore … Matched her career-high air rifle score (595) at the Ole Miss Invitational on Sept. 21, 2016 … Held the team-high average in smallbore of 582.77 and was second on the team in aggregate average at 1170.08 … Second team All-Conference combined … Crowned USA Shooting Three-Position National Champion in two different divisions – the women's and junior divisions – following scores of 1183 and 1180, respectively … Placed first in the USA Shooting 50m prone when she fired 621.5 and 618.6, finishing almost three full points ahead of second place … CRCA All-America. 
 
2015-16 (Freshman)
Great American Rifle Conference air rifle Champion, winning by 0.1 points on the last shot … smallbore first team All-American … second-team All-America selection in combined and air rifle … CRCA Scholastic All-American … USA Shooting Junior Olympic Champion in three-position rifle with world-class scores .. Also shot 418.4 in air rifle qualification at Junior Olympics … Selection for Team USA at ISSF World Championships in Munich … Averaged a 1175.75 in aggregate … Averaged 590.58 in air rifle and 585.17 in smallbore … Shot a smallbore season-best of 592 in a Jan. 30 match vs. Murray State and Memphis — that score tied with TCU's Hannah Black for the best performance by any collegiate competitor across the nation all season … Shot an aggregate season-high of 1186, which tied WVU's Garret Spurgeon and Ginny Thrasher for the top score by a collegian in a match all season.
 
Prior to UK
Has experienced success at every level of the junior rifle ranks … Was the 2014 NRA National Champion for international three-position smallbore … Claimed the Smallbore Three-Position Rifle Silver Medal at the USA Shooting Junior Olympics … The Three-Position Silver Medalist at the Junior Olympics in 2011 … Also boasts a Kentucky State Junior Air Rifle Championship, and has competed at multiple USA Shooting Championships.
 
Personal
From Versailles, Ky. … Chose UK because of the academic opportunities and the coaching staff, and the team's great vibe.
Read more