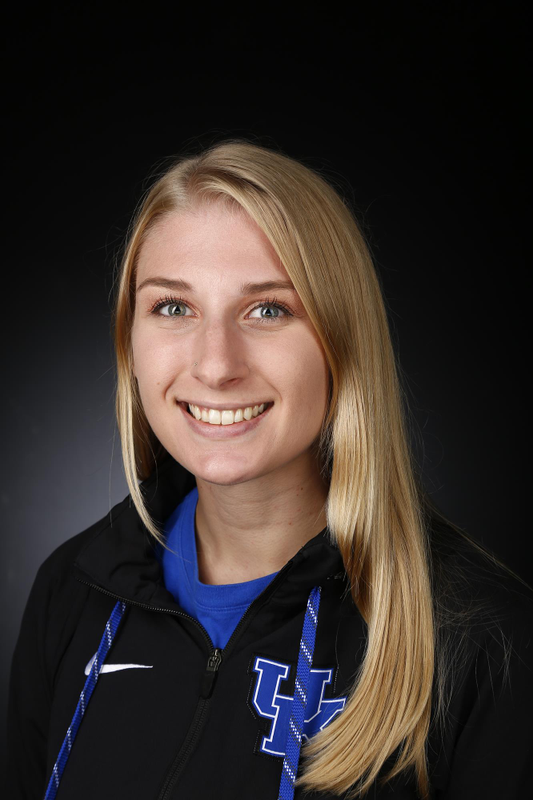 Carmen

Fry
class

Senior

Hometown

Forest Lake, Minn.

High school

Forest Lake Senior High
2017-18 (Junior)
Shot 584+ in air rifle in four of the five matches she competed in … Her season-high scores in both disciplines – 586 air rifle and 576 smallbore – were posted at the Ole Miss Open on Oct. 7 … Averaged 584.0 in air rifle and 566 in smallbore.
2016-17 (Sophomore)
Fired season high in air rifle (590) and tied her career-best smallbore score (582) in a home match vs. Akron on Nov. 4, 2016 … Averaged 581.89 in air rifle and 571.90 in smallbore for the regular season … CRCA All-America.
 
2015-16 (Freshman)
Averaged a 588 in air rifle, and a 574.36 in smallbore … posted season-high air rifle score of 593 and season high in smallbore (582) on Oct. 17, 2015 against Murray State.
 
Prior to UK
A smallbore specialist, she won bronze in smallbore for the sub-junior age group at the 2011 USA Shooting Junior Olympics … Natinoal Junior Olympics competitor every year since 2010 … caption of Minnesota Centershots Junior Rifle Club as a senior … Placed 27th at the 2014 National Junior Olympic Championships in 3×20 smallbore … PRs are 586 in 60-shot air rifle, and 572 in three-position smallbore.
 
Personal
Born Feb. 18, 1997 … Chose UK because of the University's wide range of majors, beautiful and rapidly-transforming campus and Coach Mullins … Dual Major in merchandising, apparel, and textiles and merchandising.
Read more