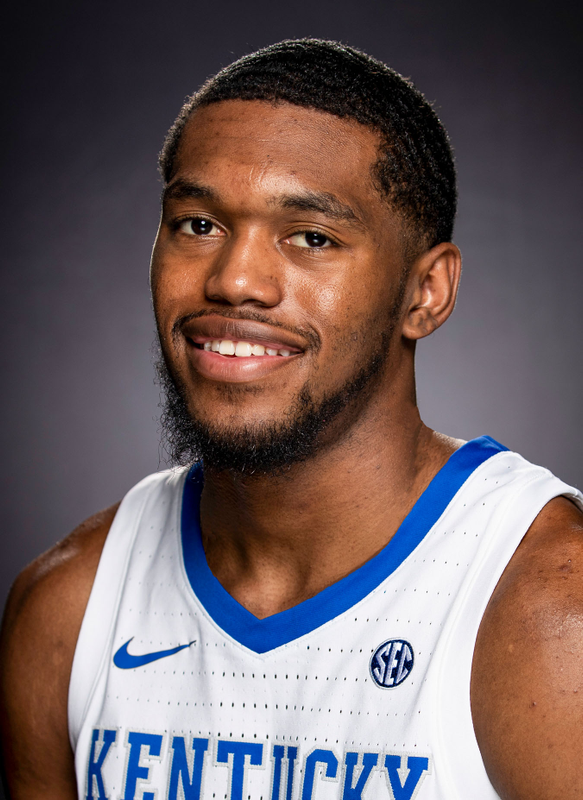 12
Keion

Brooks Jr.
position

Forward

height

6-7

Weight

205

class

Sophomore

Hometown

Fort Wayne, Ind.

High school

La Lumiere School
2021-22
Junior: Started all 33 games in which he appeared, missing one due to illness … Averaged a career-high 10.8 points per game … Had 17 double-figure scoring efforts and led the team in scoring four times … Had career bests in points (357), rebounds (145), assists (33), blocks (21), steals (23) and field-goal percentage (49.1%) … Ranked second on the team with 145 rebounds … Had a team-high 19 points in the SEC Tournament semifinals against Tennessee … Tallied 10 points, five boards, two assists and a steal against Ole Miss … Scored 14 points and added five boards at Arkansas … Had 18 points, eight boards, two assists, two blocks and two steals in a career-high 37 minutes against Alabama … Logged 15 points and a season-high nine rebounds at South Carolina … Had 10 points and five rebounds at Alabama … Scored 20 points at home against Vanderbilt … Tallied a career-high 27 points and added eight boards at Kansas … Named SEC Player of the Week after the KU performance … His 27 points were the most scored by a UK player in a road win over a top-five Associated Press ranked team since Fred Cowan had 27 at No. 5 LSU on Feb. 14, 1980 … Had 12 points and six boards in the overtime win over Mississippi State … Produced 14 points against Georgia … Had nine points, seven rebounds and three assists vs. High Point … Tallied 17 points and a season-high-tying nine rebounds in the SEC opener against Missouri … Scored 10 points against North Carolina … Had 12 points and seven boards at Notre Dame … Had 17 points and eight rebounds against Albany … Poured in 22 points and added eight boards in the win over Ohio at home … Scored 10 against Mount St. Mary's … Had 13 points in the home opener vs. Robert Morris … Had nine points and three boards against Duke in the Champions Classic.
2020-21
Sophomore: Southeastern Conference Winter Academic Honor Roll member … One of 11 Division I men's basketball student-athletes to serve on the National Association of Basketball Coaches Player Development Coalition, providing the NABC with valuable perspective and feedback on college basketball-related issues … Also served on the SEC's Council on Racial Equity and Social Justice, helping identify resources, outline strategies and assist with implementation of efforts that will promote racial equity and social justice, while also fostering diversity, helping overcome racism and pursuing non-discrimination in intercollegiate athletics … Member of UK's Student-Athlete Advisory Committee … One of three team captains … Played a key leadership role both on and off the court in his transition from freshman to veteran on a young and inexperienced team … Missed most of the preseason and the first nine games of the season with a left leg injury but returned early in conference play to be one of the key contributors … Totaled career bests in virtually every major statistical category, including points (10.3) and rebounds (6.8) per game … Scored in double figures in 11 of his 16 appearances … Posted two double-doubles, the second-best mark on the team … Scored 10 points in the SEC Tournament loss to Mississippi State … Solid overall performance with 16 points on 8-of-14 shooting to go along with eight rebounds and three assists in the loss at Ole Miss … Notched his second double-double of the season with 10 points and a career-high 14 rebounds in the upset win at No. 19/20 Tennessee … Grabbed nine rebounds, handed out a career-high five assists and blocked a career-high four shots in the victory at Vanderbilt … Recorded 12 points, four assists and a career-high-tying two steals in the home win vs. Auburn … Dominant performance in the home loss vs. No. 11/10 Tennessee with 23 points and 11 rebounds, his first career double-double … Made 8 of 16 shots and 7 of 8 from the free-throw line in the home game vs. the Volunteers … 10 points and six rebounds in a narrow loss at No. 18/17 Missouri … Just missed out on a double-double with 15 points and nine rebounds in the victory over LSU … Scored 12 points in the loss at Georgia … After missing the first nine games of the season and on little practice, made his 2020-21 debut with 12 points, six rebounds and four assists to lead a double-digit win at Florida.
2019-20
Freshman: 2019-20 SEC First-Year Academic Honor Roll member … Played a key reserve role for the Wildcats as a wing and forward … Appeared in all 31 games for the Wildcats during his freshman campaign, including making six starts … Scored 138 points, had 99 rebounds, totaled 13 blocks, posted 11 steals and had six assists … Led the team in steals, rebounds and blocks in two games … Produced five double-figure scoring efforts … Instrumental in helping UK overcome an 18-point deficit in the road win at Florida with a career-high 27 minutes, 10 points, including a career-high two 3-pointers, three rebounds, and a career-high-tying two steals … After coming up with a key defensive rebound, hit the game-clinching free throws in the final seconds vs. Ole Miss … Hauled in a career-high nine rebounds and chipped in with four points in the road win at Tennessee … Posted eight points and five rebounds at home in a win over Georgia … Scored 10 points and pulled in seven boards during the road win at Arkansas … Also was 4 of 4 at the free-throw line in the closing minute to help seal the comeback victory in Fayetteville, Arkansas … Made his first career start and played 25 minutes in the overtime win over Louisville … Had eight points against Utah … Scored 10 points on an efficient 4 of 7 field-goal attempts to go along with four boards at home against Georgia Tech … Poured in a career-high 15 points to couple with five rebounds in 16 minutes against Fairleigh Dickinson … Scored nine points, including connecting on his first career 3-pointer, in the win over FDU … Nearly had a double-double with 11 points and eight rebounds in the win over Eastern Kentucky … Grabbed two rebounds in 15 minutes in his collegiate debut in the win over No. 1/1 Michigan State in Madison Square Garden.
HIGH SCHOOL
Ranked in the top 35 by the major recruiting services, including 247Sports (No. 14), Rivals (No. 29) and ESPN (No. 35) … 247Sports tabbed him as the fourth-best small forward in the class … Ranked the No. 24 overall player by the Recruiting Services Consensus Index … Consensus five-star prospect …  Averaged 20.1 points and 7.5 rebounds per game for La Lumiere School, which appeared in the GEICO High School Nationals … In the semifinals of that tournament, made 9 of 16 shots, including two from long range, and scored a team-high 20 points … La Lumiere produced a 30-1 record and was ranked as the No. 1 team in the country during his senior campaign … USA Today All-USA Boys Basketball Honorable Mention selection … Scored 15 points in the Jordan Brand Classic … Tabbed the Fort Wayne Area Player of the Year … Fort Wayne News Player of the Year … Also reached the state finals in 2015-16.
PERSONAL
Born Aug. 7 in Fort Wayne, Indiana … Parents are Keion Sr. and Sarita Brooks … Has three brothers, Darrius, Darrion and Karion … Major is communication … Was an honor-roll student in high school … Father played basketball at Wright State … Chose No. 12 because it is the same number his dad wore in high school … Also played football, baseball and soccer as a kid … Favorite activity away from the court is playing NBA2K … Grandparents have been his biggest influence … Most memorable moment as a player was winning a national championship as a fifth grader … Chose Kentucky over Indiana, Michigan State, Kansas and UCLA.
Read more