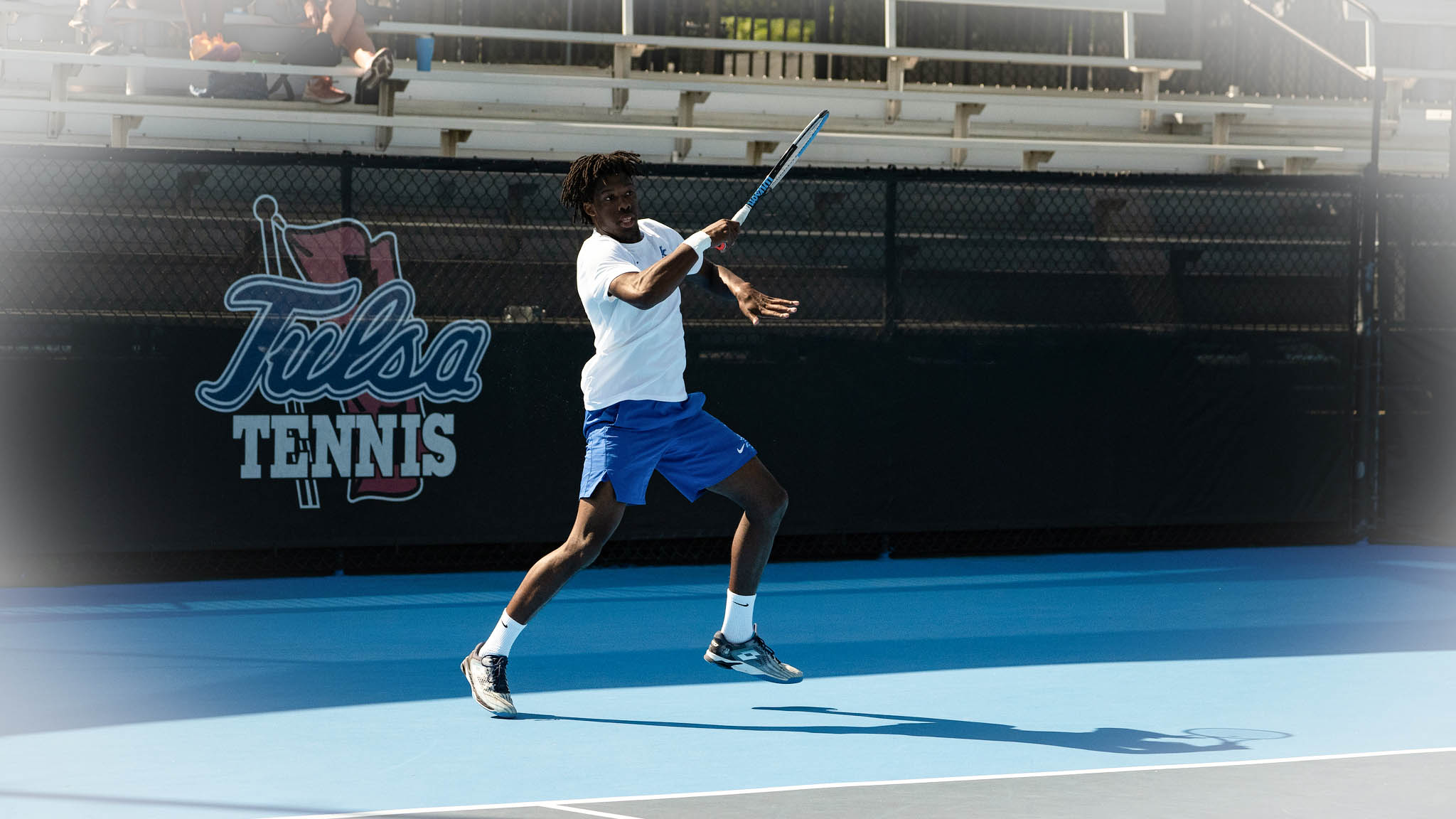 October 7, 2022 - 04:15 PM
Wildcats Conclude Play at ITA All-American Championships
TULSA, Okla. – Alafia Ayeni reached the round of 16 in the main draw, while Joshua Lapadat and Taha Baadi each earned a victory in the qualifying bracket, as Kentucky men's tennis concluded its run at the ITA All-American Championships on Friday.
Lapadat, a junior from Ontario, Canada, and Baadi, a senior transfer who started his collegiate career at Wake Forest, began play for Kentucky in the qualifying stage of the tournament. Both Wildcats were victorious in their first matches with Lapadat posting a straight-set victory over Texas A&M's Pierce Rollins and Baadi besting Pedros Vives Marcos of TCU in three sets. Neither Lapadat or Baadi were able to advance any further, however, as the two Cats dropped their round of 64 matches.
Ayeni, a transfer from Cornell who was ranked No. 27 in the ITA Preseason National Rankings, was the last Wildcat standing in the tournament. Playing in the main draw, the fifth-year took down Duke's Pedro Rodenas in the round of 64 before dispatching Georgia Tech's Andres Martin in a three-set, round of 32 showdown. Ayeni eventually bowed out to No. 4 seed Luc Fomba of TCU, falling 4-6, 6-4, 6-2.
Kentucky Results:
Qualifying –
Round of 128
Taha Baadi (UK) def. Pedros Vives Marcos (TCU): 4-6, 7-6 (6), 6-4
Joshua Lapadat (UK) def. Pierce Rollins (Texas A&M): 7-6 (4), 6-1
Round of 64
Justin Schlageter (Oklahoma) def. Joshua Lapadat (UK): 1-6, 7-6 (4), 7-6 (4)
Noah Berry (Cal Poly) def. Taha Baadi (UK): 4-6, 6-3, 6-3
Main Draw –
Round of 64
Alafia Ayeni (UK) def. Pedro Rodenas (Duke): 6-3, 6-4
Round of 32
Alafia Ayeni (UK) def. Andres Martin (Ga. Tech): 7-5, 4-6, 6-3
Round of 16
Luc Fomba (TCU) def. Alafia Ayeni (UK): 4-6, 6-4, 6-2
The Wildcats will return to the court Oct. 13-17 for ITA Regionals hosted at the University of Louisville.
For the latest on UK Men's Tennis, follow the Wildcats on Twitter and Instagram at @UKMensTennis.