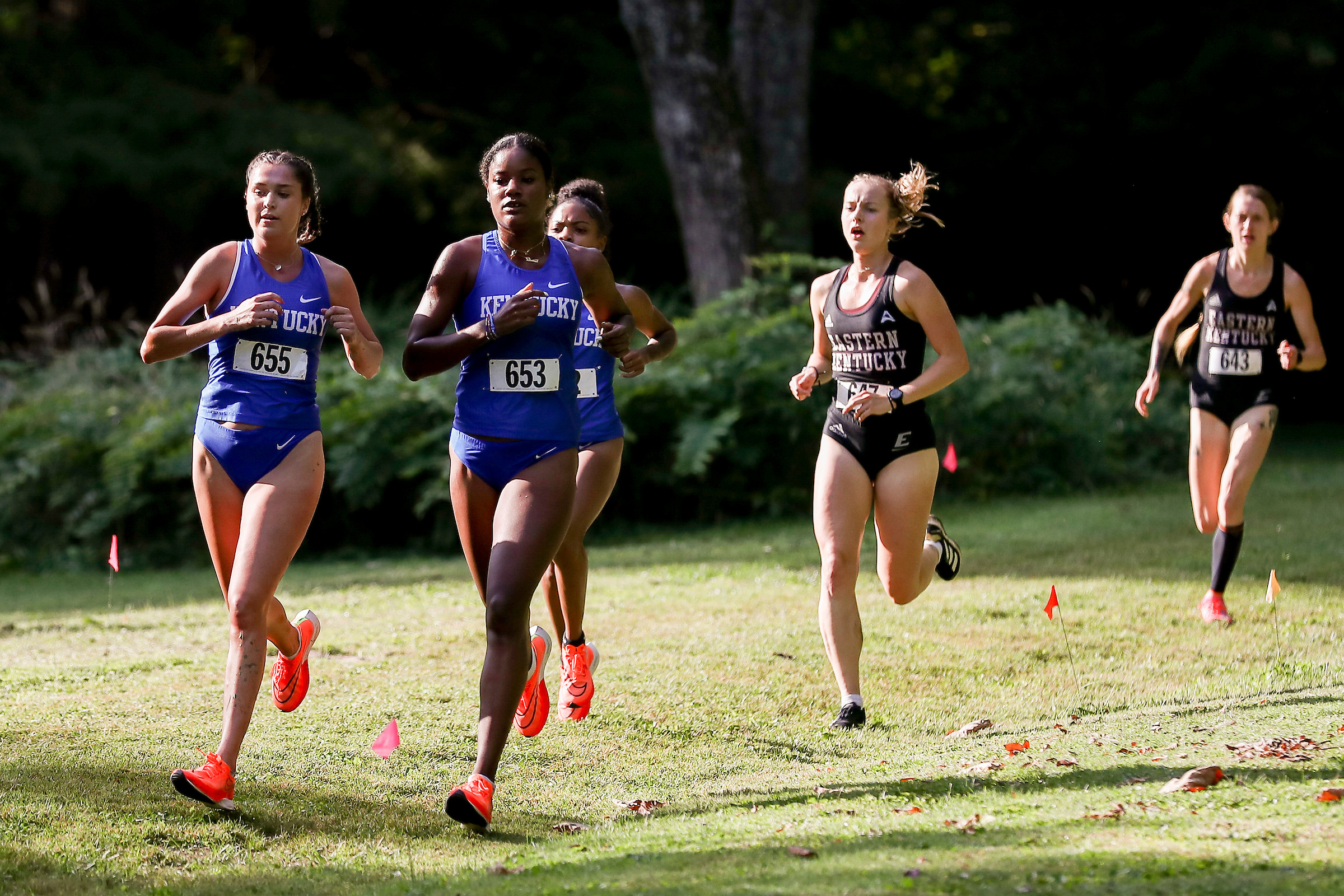 September 30, 2022 - 10:34 AM
Kentucky Cross Country Heads West to Live in Lou Classic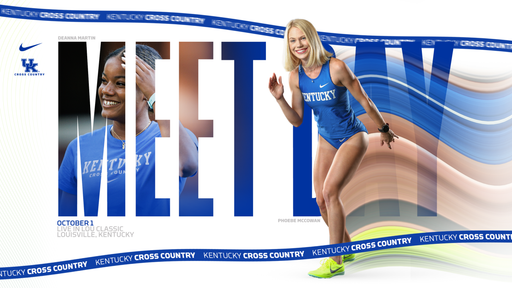 The Kentucky men's and women's cross country teams head west on I-64 for the 21st-annual "Live in Lou" Cross Country Classic on Saturday in Louisville.
Held at E.P. "Tom" Sawyer Park, the men's event is an 8,000-meter race beginning at 9:30 a.m. EDT.  In addition to Kentucky and host Louisville, the 35-team field also includes Southeastern Conference opponents Auburn, Georgia and Tennessee. The women's 5K race begins at 10:15 a.m. and features a 44-team field, including SEC foes Auburn, Georgia, South Carolina and Tennessee.
After a pair of intense, grueling meets the last two weeks, the Kentucky teams will use Saturday's event to gain more experience for those who have not seen a great deal of competition this season.  UK will not send a full men's squad and will be represented by Blake Byer, Cade Byer and Jonah Mitchell as individuals.  Seven women will toe the line for UK, including Maggie Aydt, Bryanna Lucas, DeAnna Martin, Phoebe McCowan, Aurora Melzer, Natalie Molotky and Eliza Scoggin.  The Wildcat women are ranked No. 23 in the nation.
Saturday's race results will be posted at https://loucrosscountryclassic.com/results-archive
Last week, the Wildcats ran in one of the nation's most challenging meets, the Cowboy Jamboree in Stillwater, Okla.  The UK women finished 11th and the men landed in 18th.  The top individual performer was Perri Bockrath, who finished in eighth place and earned SEC Women's Co-Runner of the Week honors for the second-straight week.
After Live in Lou, the last regular-season meet is October 15 at the Panorama Farms Invitational in Charlottesville, Va.  The Wildcats begin postseason action October 28 at the SEC Championship in Oxford, Miss.
Follow Kentucky Track and Field and Cross Country on Facebook, Instagram, and Twitter.