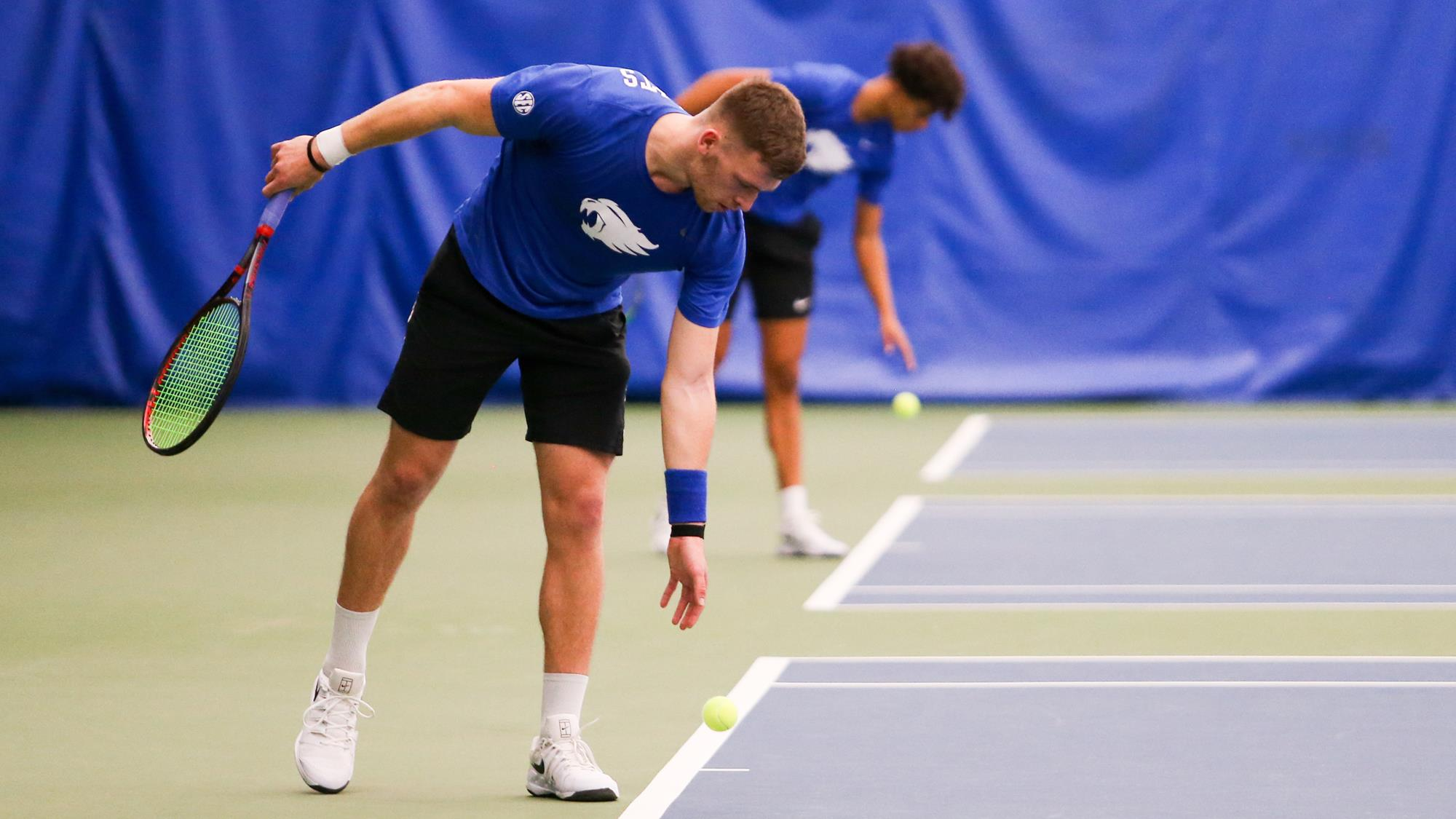 January 30, 2021 - 08:00 AM
No. 21 Kentucky to Host Notre Dame in Power-Five Matchup
LEXINGTON, Ky. – No. 21 Kentucky (4-0) is set to welcome its first opponent from a Power Five league, hosting Notre Dame (4-2) of the Atlantic Coast Conference on Sunday at 1 p.m. ET.
 
The Wildcats are led on the season by 45th-ranked singles player Liam Draxl, who owns a perfect 4-0 record on the top court. The sophomore from Newmarket, Ontario, has scored the first singles point in every match but one this season, clinching Kentucky's 5-2 victory over ETSU on Jan. 24.
 
Last spring, Kentucky defeated Notre Dame 5-2 in South Bend, Indiana. Millen Hurrion picked up his first ranked win while donning the blue and white with a 6-3, 1-6, 6-2 defeat of then-No. 102 Axel Nefve, now a senior on the Notre Dame roster.
 
Draxl enters Sunday seeking his own personal revenge after having fallen to currently sixth-ranked Notre Dame senior Richard Ciamarra, who was a top-five player in the country at the time, in a 3-6, 7-5, 6-4 three-set thriller last year.
 
Both Kentucky and Notre Dame opened the spring 2021 season with doubleheader wins over Illinois State, though the Fighting Irish's first bout with a Southeastern Conference opponent resulted in a 7-0 loss at No. 10 Tennessee last Friday.
 
For the latest on the Kentucky men's tennis team, follow @UKMensTennis on Twitter and Facebook, @kentuckymenstennis on Instagram, and on the web at UKAthletics.com.