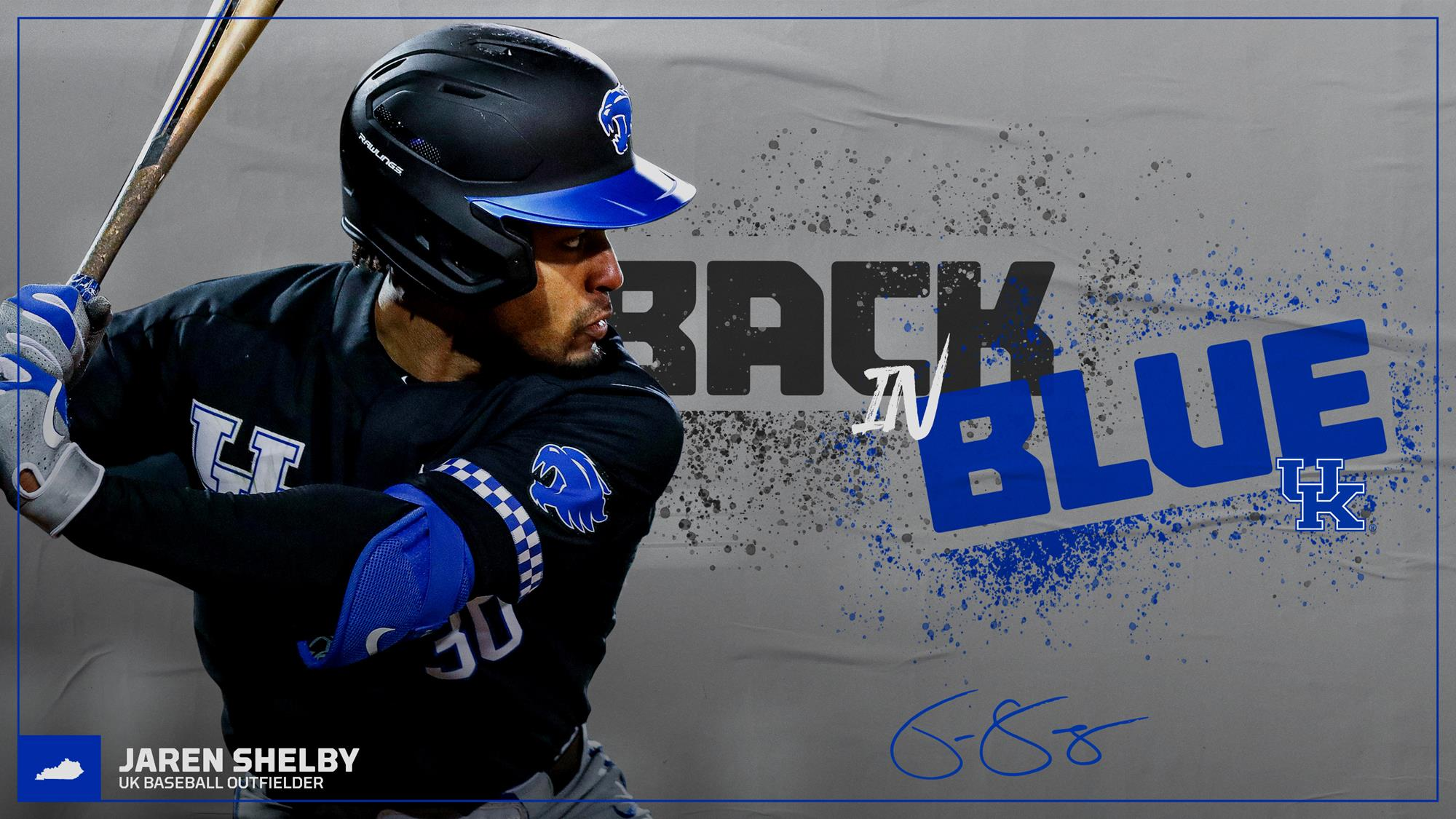 LEXINGTON, Ky. – Kentucky senior outfielder Jaren Shelby will return for the 2021 season, taking advantage of the NCAA's ruling on eligibility relief for spring sports student-athletes whose season was cut short due to the Covid-19 pandemic.
 
He joins fellow seniors T.J. Collett and Zeke Lewis in returning to Lexington for a final season.
 
"Lexington is home and Kentucky is family," Shelby said. "It's been an honor to represent Kentucky baseball in front of family, friends and the BBN. I'm not ready to walk away from that blessing just yet. To my teammates and coaches, let's ride together one last time and do something that's never been done before. Let's make history."
 
Shelby, who hails from Lexington, has been a driving force for the Wildcats the past two seasons. His combination of speed and athleticism keyed the offense from the top of the order, where he's hit .270 with 39 runs, 19 extra-base hits and 41 RBI while also stealing 19 bases in 22 attempts. In 65 career games he's posted an .811 OPS.
 
The third member of the Shelby family to play at UK, the Tates Creek High School product has a flair for the dramatic, delivering highlight-reel catches in the outfield and clutch, late-inning home runs. Shelby also stole five bases against Eastern Kentucky in 2019, becoming the first Southeastern Conference player to do so in 22 years.
 
The 5-foot-11, 200-pound dynamo was just heating up when the 2020 season was cut short. He had logged a hit in five straight games, scoring seven runs and setting new career highs with three hits and three runs on March 8 vs. Oakland. He finished with as many walks as strikeouts and a perfect 6-for-6 on stolen base attempts.
 
Like Collett and Lewis, Shelby graduated in May with a degree in communication and was a member of the SEC Honor Roll.