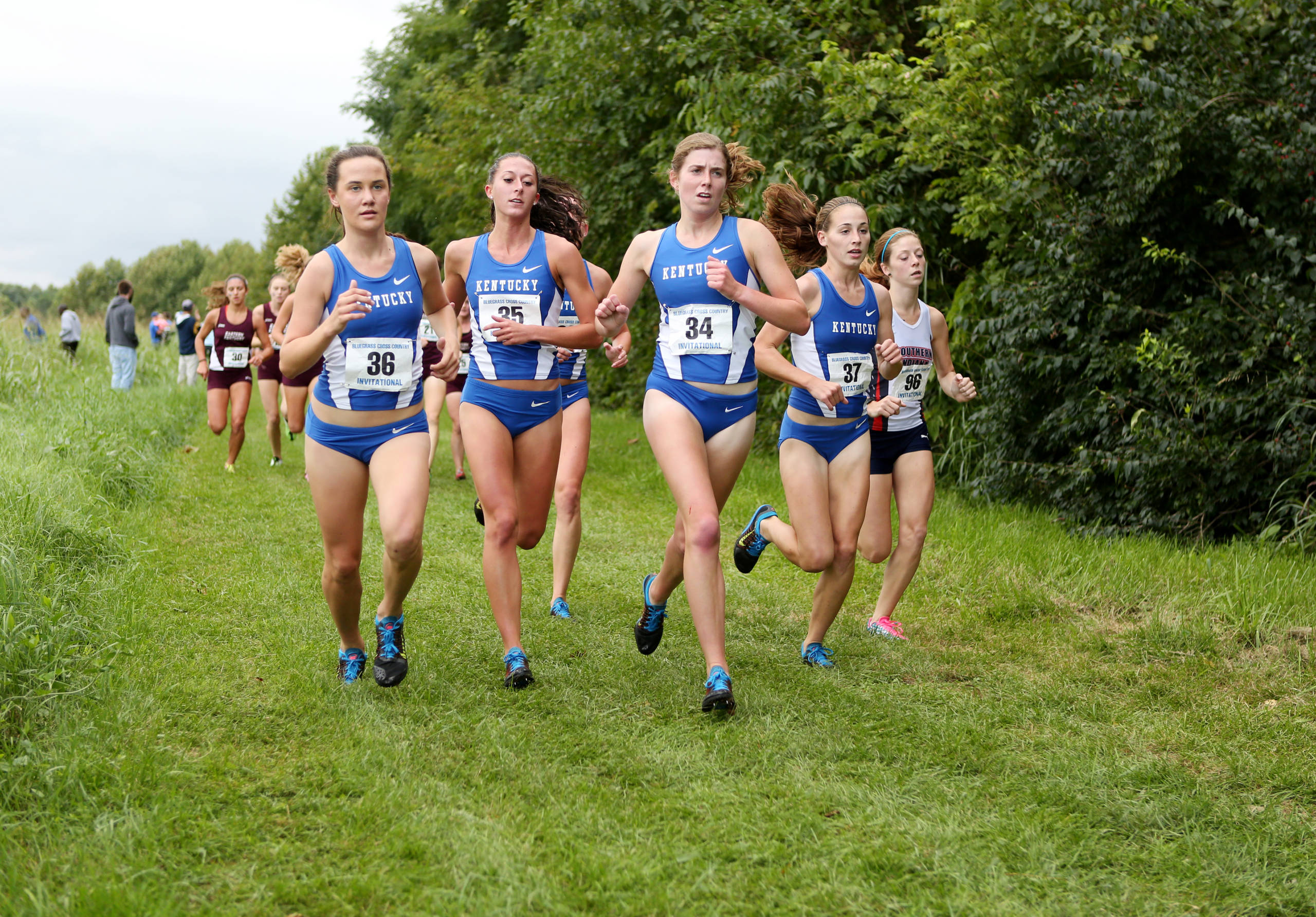 November 13, 2014 - 02:00 AM
UK Set for Challenge at NCAA Southeast Regionals
Nov. 13, 2014
LOUISVILLE, Ky.  – The Kentucky cross country teams will compete for NCAA Championship berths at the Southeast Regional Championships on Friday beginning at Noon ET on the E.P. "Tom" Sawyer Park courses.
The women's 6,000-meter race will start at Noon and the men's 10K will get under way at 1 p.m. ET.
Admission is free. Live results will be provided by FlashResults.com.
The top-two teams and top-four individuals at each of the nine regional meets will automatically advance to the NCAA Championships, to be held in Terre Haute, Indiana, on Saturday, Nov. 22. Thirteen teams will also earn at-large bids, to be announced on Saturday, Nov. 15.
Last season the women's team finished fifth, and the men's team was 12th at the NCAA Southeast Regional in Charlottesville, Virginia.
UK has not qualified for the NCAA Championships as a team since the women's squad did so in 2008. Cally Macumber earned an automatic individual bid last season. Luis Orta was the last member of the UK men's team to go to Nationals, in 2012.
The Kentucky men's cross country team finished fifth, while the women placed eighth, at the 2014 Southeastern Conference Championships two weeks ago at the Harry Pritchett Running Course in Tuscaloosa, Alabama.
The UK men were led by strong performances from Spencer Hrycay and Zack Beavin in Tuscaloosa, as the duo placed 15th and 16th respectively with times of 24:55.7 and 24:58.60. MacKay Wilson placed 22nd overall with a time of 25:08.5.
The UK women's team was led at SECs by two freshmen who had done well all season and were rewarded with SEC All-Freshman team honors.
Aundrea Busse was first to cross the finish line for the Wildcats with a 20th-place time of 20:44.6, and she was followed shortly thereafter by her fellow-freshman, Katy Kunc who finished 23rd in 20:49.4.