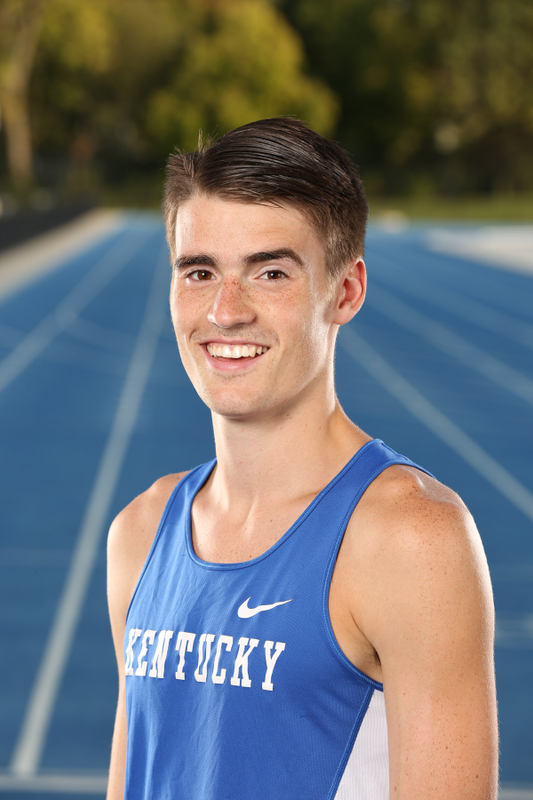 Spencer

Hrycay
class

Junior

High school

Janesville Craig
Collegiate Bests
Mile: 4:13.07 | 3K: 8:16.57 | 3K Steeplechase: 8:55.22

2016-17 (Senior)
Cross Country – Competed at three meets with a season-highlight ninth-place finish at the Greater Louisville Classic.
2015-16 (Junior)
Outdoor – Placed 11th in the 3k steeplechase at the SEC Championships … Season-best steeplechase time was 8:58.34 to place third at Florida Relays … Finished 22nd in the steeplechase at NCAA East Preliminary Championships.
Indoor – Season-highlight was a fourth-place finish in the 3k at Tyson Invitational
Cross Country – Placed 57th at SECs and 85th at NCAA East Regionals … 8k season best 24:12.70 came at Pre-Nationals in Louisville.

2014-15 (Sophomore)
Outdoor – Placed 15th in the steeplechase, and 21st in the 5k at SECs … NCAA East Preliminary Championships qualifier in the steeplechase finishing 24th in a PR 8:55.22, which made him the No. 6 Wildcat performer in that event all-time.
Indoor – Finished 12th in the 3k at SECs … Placed third in the 3k at the Doc Hale VT Elite Meet … Ran a PR 8:16.57 to finish third in the 3k at the Tyson Invitational
Cross Country – Placed 15th at SEC Championships running a 24:55.7 8k … Placed 59th at NCAA Southeast Regional.
2013-14 (Freshman)
Outdoor – Came close to scoring at SECs with at 10th place finish in the 3K steeplechase … Season-best steeplechase time of 9:09.24 came at the Penn Relays.
Indoor – Did not compete.
Cross Country – A consistent contributor throughout his freshman campaign … Season-best 8,000-meter time 25:13.7 came at home meet, the Bluegrass Invitational … Competed at the SEC Championships.
Prior to UK: Competes in distance events having developed into one of the elite distance runners in the state of Wisconsin over his high-school career … Was a two-time All-State selection in cross country … 3,200 meters personal-best time of 9:18.59 came in fourth-place performance at the 2013 Wisconsin State Championships … Owns a 1,600m PR 4:19.19 and a 5K PR 15:30.25 … Competed at Janesville Craig High School under coach Brian Lawton … An honor student with a GPA of 3.75, Hrycay was a four-time all-state academic honoree in cross country and plans to enroll in pre-med … Last name is pronounced Ritz-Eye.
Read more