UK Athletics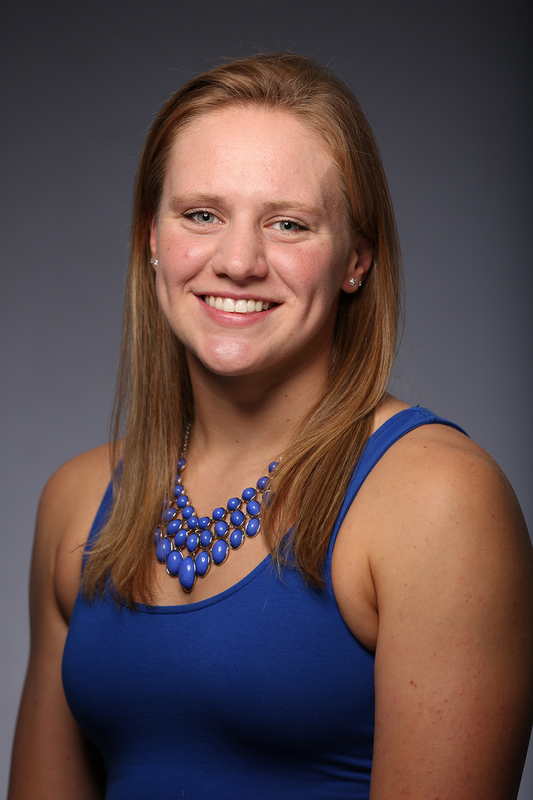 A former University of Kentucky standout and team captain, Bridgette Alexander was named the assistant coach of the UK swimming and diving program ahead of the 2021-22 season.
Alexander spent the 2020-21 season as an assistant coach at the University at Buffalo, guiding the Bulls to their first Mid-American Conference Championship title in program history by edging out seven-time reigning champion Akron by just seven points. Buffalo swimmers amassed 18 medals at the conference meet – including eight golds – and broke seven school records while collecting four major conference awards. 
A program-high 10 Bulls brought home All-MAC honors, with six student-athletes earning First Team All-MAC distinctions and four landing on the second team. Alexander helped lead Bulls junior Toni Naccarella to her first NCAA Championship appearance in 2021, marking the program's first swimmer to qualify for the national meet since 2017. Buffalo also had a perfect 5-0 record throughout the dual meet season.
Prior to her stint at Buffalo, Alexander served as the volunteer assistant coach at UK during the 2019-20 season. The women's team finished third at the 2020 SEC Championships with 987.5 points and had 10 swimmers earn an invitation to the NCAA Championships in a combined 23 events, which were all school records at the time.
The Wildcat men also had an outstanding 2019-20 campaign with Alexander on staff, breaking seven school records at the conference championships en route to placing seventh with a former program-high 724 points. Five swimmers earned invitations to the NCAA Championships, the most the program had qualified since 2010.
A standout swimmer for the Wildcats from 2014-18 where she was a two-time team captain, Alexander was a four-time NCAA qualifier and earned All-America Honorable Mention honors four times. The backstroke specialist was an 11-time SEC Championship finalist, recording a pair of sixth-place finishes in the 100 and 200 back as a senior.
Alexander was named to the All-SEC First Team each of her four years in the blue and white and was on the SEC All-Freshman Team in 2015. She was UK's NCAA Woman of the Year nominee in 2018 and still owns three top-10 times in program history.
A member of the 2017-18 U.S. National Team, Alexander is no stranger to the big stage as she has competed at both the national and international levels. She earned bronze in the 200-meter back at the 2017 World University Games in Taipei City, Taiwan, and was a finalist in that event at the U.S. Olympic Trials in 2016. 
The Milton, Wisc. native graduated from Kentucky in 2018 with a bachelor's degree in exercise science. Alexander was named to the SEC Honor Roll from 2015-18 where she also earned NCAA Scholar All-American honors. In 2019, she earned her master's in sport leadership from UK.
Read more