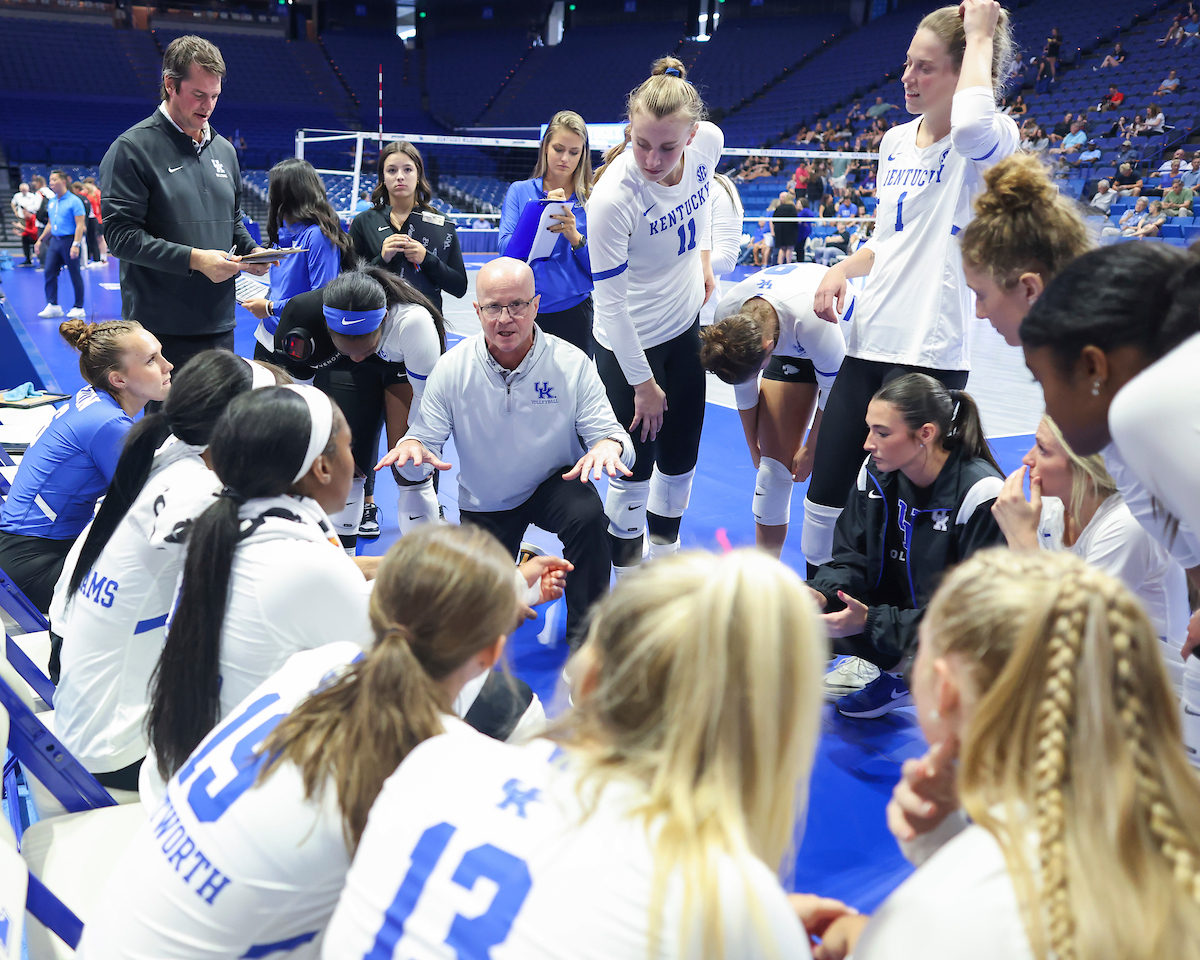 August 23, 2023 - 02:47 PM
No. 10 Kentucky Volleyball Opens 2023 Season in Rocky Mountains
LEXINGTON, Ky. – The No. 10 Kentucky Volleyball team will open the 2023 season Friday and Saturday in the Rocky Mountains over the weekend as it faces Colorado State on Friday evening and Northern Colorado on Saturday evening.
The 19th season of head coach Craig Skinner kicks off Friday night at 9 p.m. ET on the Mountain West Digital Network as the Wildcats face Colorado State at Moby Arena in Fort Collins. Kentucky will then venture to Greeley, Colorado to face Northern Colorado at 8 p.m. ET on ESPN+.
Friday's match will be the third all-time in the series between the Rams and Wildcats with the series split 1-1. The last time the two teams met was in the 2016 NCAA College Station Sub-Regional where UK won to advance to the Sub-Regional final with a 3-1 victory over the Rams. Kentucky and Northern Colorado have never met before.
Kentucky was picked to win its seventh-straight Southeastern Conference championship by the league head coaches, earning 10 of the 13 first-place votes in the ballots. Additionally, four UK players were named to the All-SEC Preseason Team, including fifth-year senior Azhani Tealer, juniors Emma Grome and Eleanor Beavin, and senior opposite Reagan Rutherford.
Colorado State went 19-11 a season ago with a 12-6 record in the Mountain West Conference. The Rams lost in five sets to San Diego State in the MWC Tournament to end their season. Northern Colorado, under the direction of 19th-year head coach Lyndsey Oates, went 22-9 last season and was crowned champions of the Western Athletic Conference. The Bears lost their NCAA Tournament first-round match with (3) San Diego, 3-1 in La Jolla.
Kentucky Volleyball in Rupp Arena
UK Athletics announced earlier this spring that Rupp Arena at Central Bank Center will serve as the primary home venue for the Kentucky gymnastics, volleyball and women's basketball teams for the 2023-24 season while Memorial Coliseum undergoes an $82 million renovation.
For the latest on UK Volleyball, follow the Wildcats on Twitter and Instagram at @KentuckyVB.