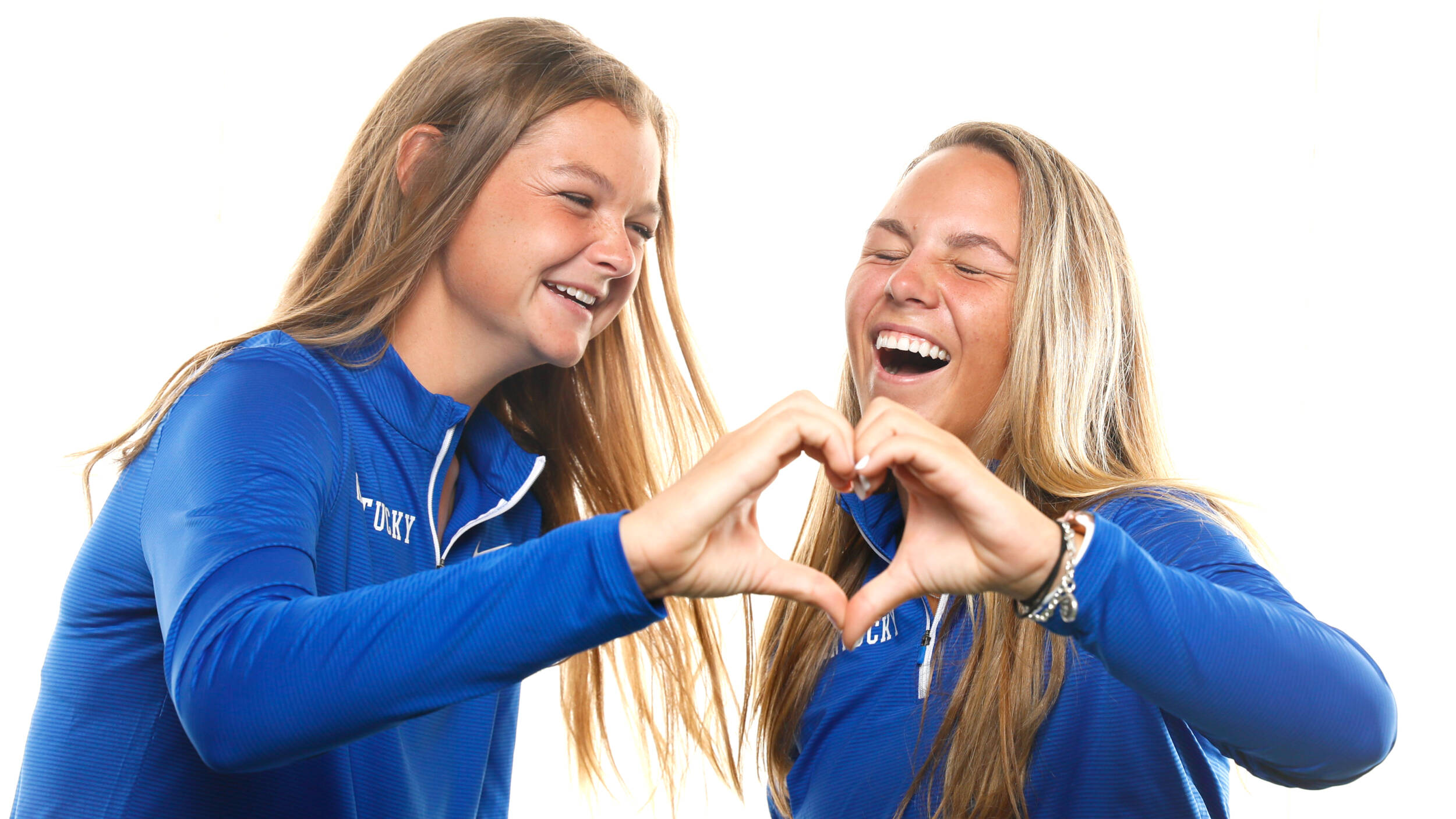 August 8, 2023 - 11:04 PM
Laney Frye Makes Cut at the 2023 U.S. Women's Amateur, Jensen Castle to Compete in Morning Playoff
LOS ANGELES – Laney Frye advanced in the 2023 U.S. Women's Amateur Championship after 36 holes at the Bel-Air Country Club in Los Angeles, California. Jensen Castle will compete in a 10-for-9 playoff Wednesday at 10 a.m. ET.
Frye, a Nicholasville, Kentucky, native, reached her third straight cut at the championship, dating back to 2020. Castle, a West Columbia, South Carolina, native, is seeking her fourth straight cut since 2020.
Frye, a rising senior on the University of Kentucky women's golf team, paired her 2-over in the first round with an even par in the second round, helping her climb the leaderboard and find comfort in making the cut.
She started on hole No. 1 Tuesday morning, taking advantage of the par-5 with a quick birdie. It was the first of three birdies she would earn on the front nine, including the par-3 No. 5 and the par-5 No. 8. She paired that trio of birdies with just one bogey to conclude the front nine.
The rising senior reversed that combination on the back nine, though, recording three more bogeys and one more birdie there, piecing together an even par in the second round. She turned in a 2-over-par 142 tournament total to finish tied for 39th place.
Castle, a rising graduate student, attempted to hang in the second round, finding six bogeys and two birdies to go 4-over Tuesday. The Wildcat capped stroke play with a 4-over-par 144 tournament total to tie for 56th place with 10 others.
The #USWomensAm match play field is almost set!

A 10-for-9 playoff will determine the final spots at 7 a.m. PT Wednesday morning. pic.twitter.com/zDRESe2Pm0

— USGA (@USGA) August 9, 2023
The match-play portion of the championship begins with the round of 64 Wednesday. Pairings and tee times will be published after the playoff tomorrow morning.
The Golf Channel will broadcast parts of the round of 64 from 6-9 p.m. ET.
The order of events and TV schedule for the remainder of the championship are as follows:
Monday, Aug. 7 (18 holes, stroke play)
Tuesday, Aug. 8 (18 holes, stroke play)
Wednesday, Aug. 9 (Round of 64, match play) / Golf Channel (6-9 p.m. ET)
Thursday, Aug. 10 (Rounds of 32 and 16, match play) / Golf Channel (6-9 p.m. ET)
Friday, Aug. 11 (Quarterfinals, match play) / Golf Channel (6-9 p.m. ET)
Saturday Aug. 12 (Semifinals, match play) / Golf Channel (3-6 p.m. ET)
Sunday, Aug. 13 (Championship match, 36 holes) / Golf Channel (7-10 p.m. ET)
For the latest on the Kentucky women's golf team, follow the team on Twitter, Facebook, and Instagram, as well as on the web at UKathletics.com.