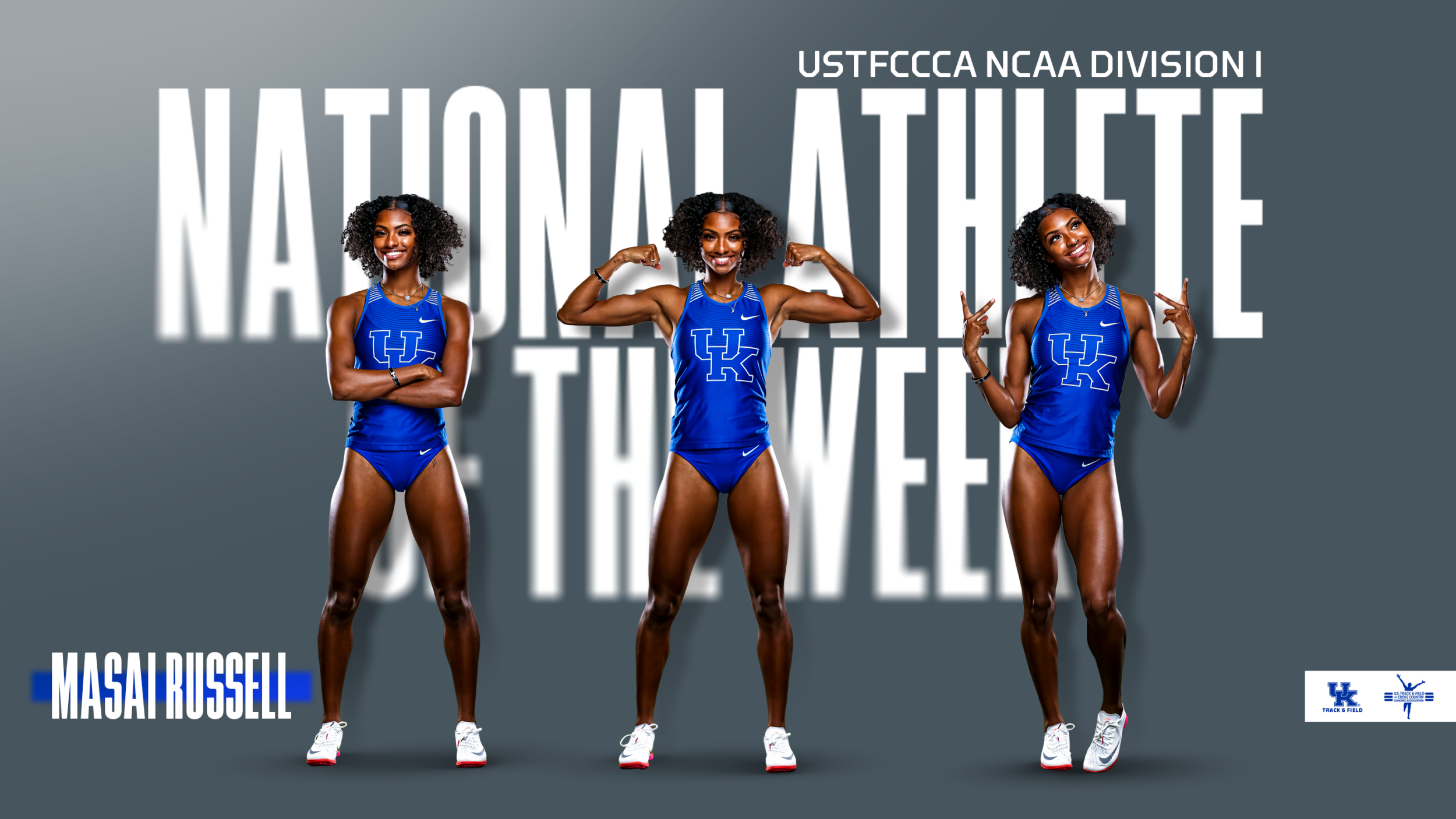 Masai Russell Named USTFCCCA National Athlete of the Week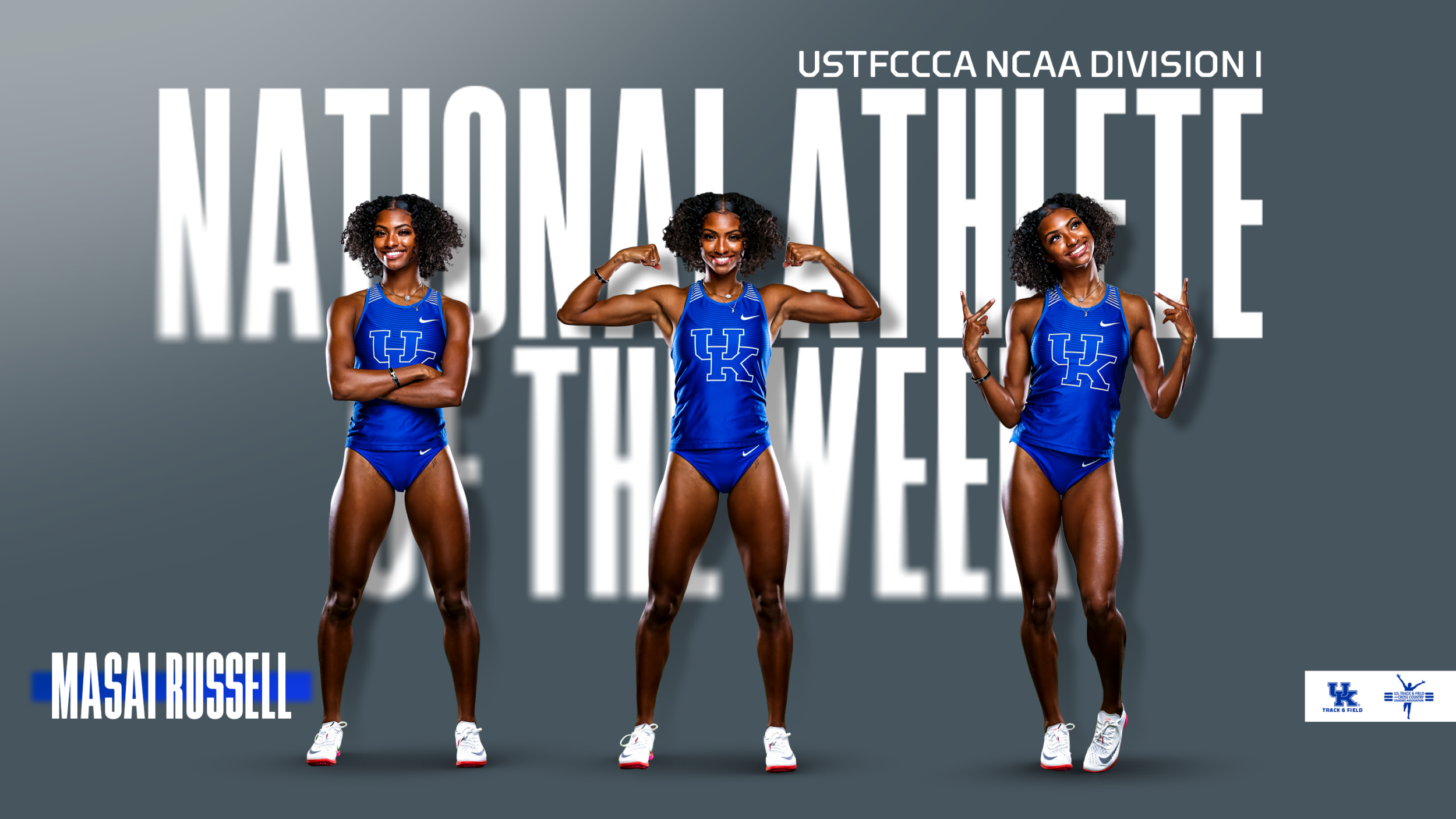 LEXINGTON, Ky. — Kentucky track & field star hurdler Masai Russell has been named National Athlete of the Week by the United States Track & Field and Cross Country Coaches Association.
Russell, competing at the Texas Relays this past weekend, took down 2013 The Bowerman winner Brianna Rollins' legendary mark in the 100-meter hurdles when she went 12.36 with a legal 2.0 m/s wind at her back. Rollins went 12.37 eight years ago in her Bowerman year. It was also the fastest wind-legal time in world history this early in the outdoor season.
Indoors, Russell established the former collegiate record in the 60-meter hurdles at 7.75 on January 20. Less than two months later, Ackera Nugent of Arkansas went 7.72 in the prelims of the event at the NCAA DI Indoor Championships. Russell matched her best in the final the next day, which gave her four of the top-6 fastest marks in collegiate history.
This is the second year in a row that a female athlete from Kentucky has been named M-F Athletic National Athlete of the Week during the outdoor season. Abby Steiner took home two weekly national honors last year on her way to winning The Bowerman.
Russell will defend her collegiate record at the Tom Jones Memorial hosted by the University of Florida on April 14-15.
Follow Kentucky Track and Field and Cross Country on Facebook, Instagram, Twitter, and at UKathletics.com.