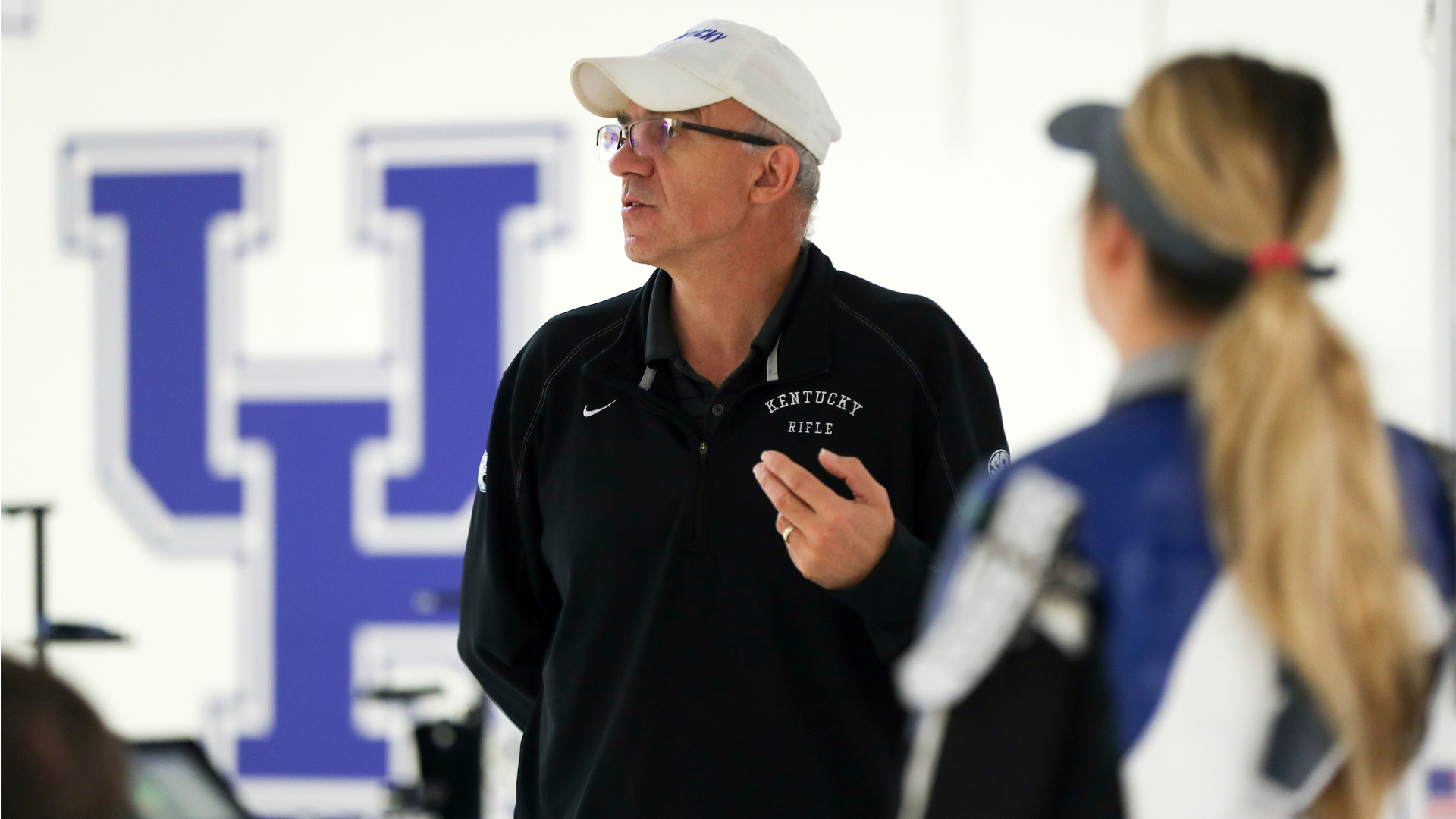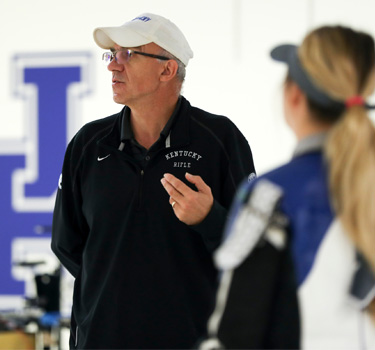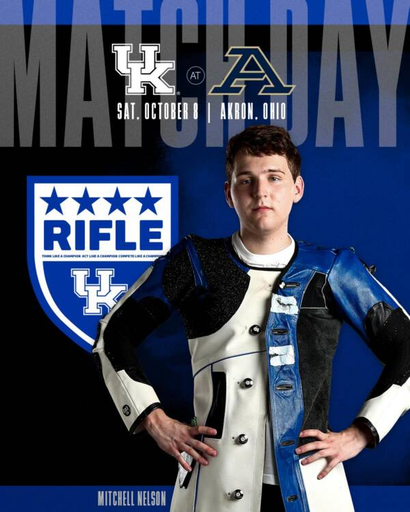 LEXINGTON, Ky. – The preseason training is complete and it's time for the 2022-23 University of Kentucky rifle season to begin. The Wildcats, who have won three of the last four NCAA Rifle National Championships – including two straight – will kickstart the season Saturday at Akron.
The first relay Saturday will begin at approx. 8:30 a.m. ET. Live targets from smallbore and air rifle will be available through the Akron Zipps website via YouTube.com. Final results will be available at NCAARifle.org. Murray State is also competing this weekend, but the Wildcats are going head-to-head only with Akron to begin Great America Rifle Conference competition.
"I'm excited to start the season this weekend and see this squad against outside competition," UK head coach Harry Mullins said. "I think our preseason training has been good, but we have a lot of areas for improvement. Some of those areas will only increase to the level we want from competition experience. It's a fun group to be around every day and they are working extremely hard. Tomorrow is a good test and I'm looking forward to being in the range with them."
Kentucky begins its season ranked No. 3 in the latest Collegiate Rifle Coaches Association Top 20, sitting behind TCU and Alaska-Fairbanks, respectively. Akron is ranked 10th in that listing while Murray State is seventh.
Leading the Wildcats again this season will be fifth-year senior Will Shaner, who won the NCAA smallbore national championship last year. The All-American is joined back on the line by fellow fifth-year senior and All-American Richard Clark. Clark performed brilliantly for UK at the national championships. Two other members of UK's national championship lineup are returning in senior Jaden Thompson and sophomore Allison Buesseler, who clinched the title with a strong air rifle finish. Also returning is fifth-year senior Mitchell Nelson, seniors Mason Hamilton and Emmie Sellers and sophomores Kayla Kalenza and Tori Kopelen.
New to the team this season are three freshmen in Anthony Hotko, Martin Voss and Sofia Ceccarello. Hotko is an American product from Batavia, Illinois, while Voss and Ceccarello are international stars. Voss comes to UK from Norway where he was one of the most accomplished junior performers in his country, while Ceccarello is from Italy and represented her home country in the 2020 Tokyo Olympics.
After the match vs. Akron, Kentucky will return to Lexington for its home opener vs. NC State next Saturday. After a weekend off, UK will host Navy and North Georgia on Oct. 29 before traveling to West Virginia to compete against WVU, TCU and Alaska on Nov. 5-6. UK will host the Kentucky Long Rifle Match on Nov. 12 with Murray State and Morehead State. The fall schedule will conclude Nov. 19 at Ole Miss and Nov. 20 at Memphis.
The winter schedule will start in Fairbanks, Alaska for the Wildcats against Alaska Fairbanks on Jan. 14 and Georgia Southern on Jan. 15. The following weekend, UK will go to Murray State to compete in the Withrow Invitational. The winter regular-season slate ends with UK hosting matches vs. Army and North Georgia on Jan. 28 and West Virginia on Feb. 11. The Wildcats will host a NCAA Qualifier on Feb. 18 to begin postseason competition.
The Great America Rifle Conference Championships will be held Feb. 25-26 in Morgantown, West Virginia. The NCAA Championships are schedule for March 10-11 in Akron, Ohio.
For more information on the Kentucky rifle team, visit UKathletics.com or follow UKRifle on Twitter, Instagram and Facebook.