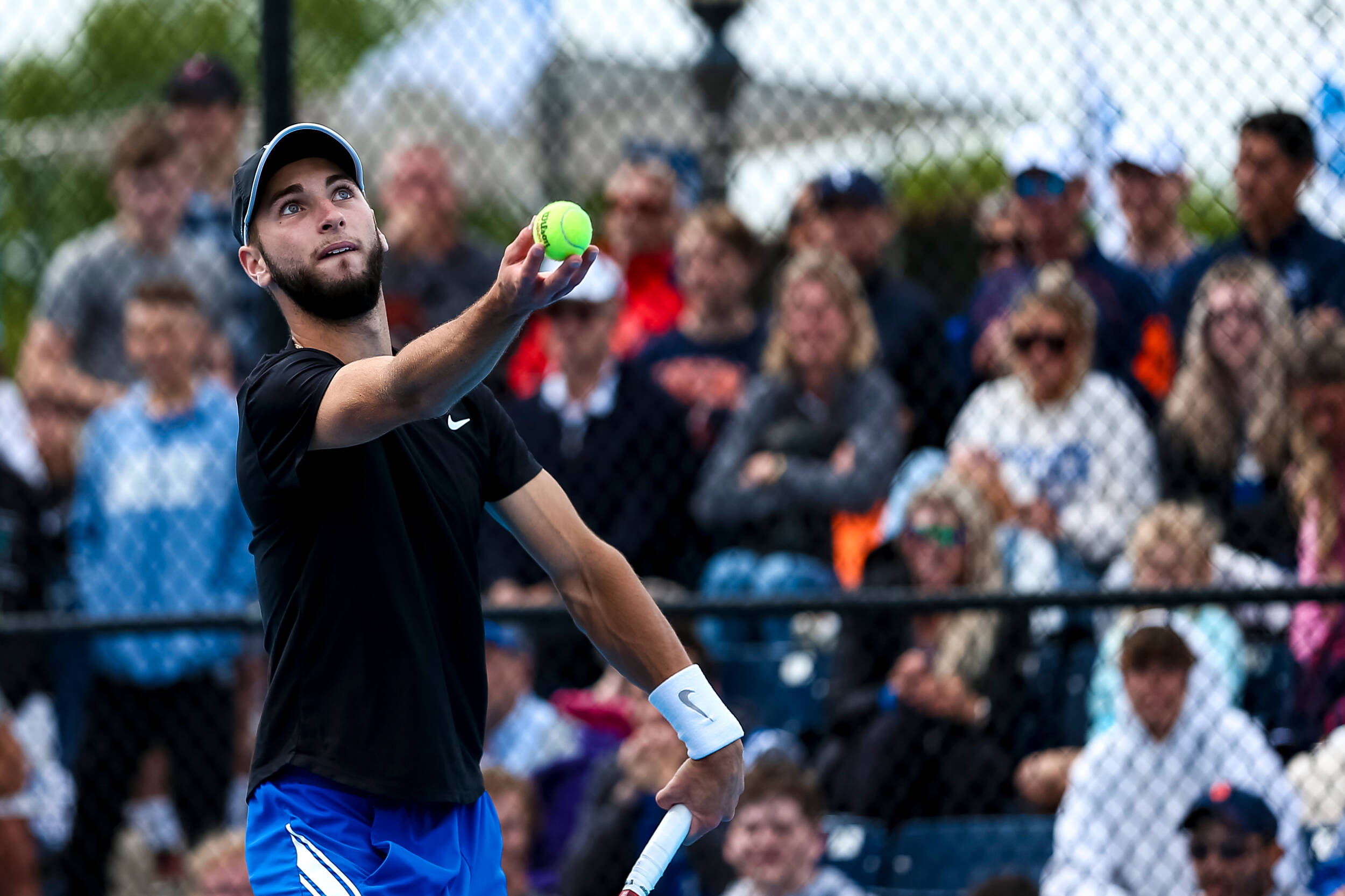 September 6, 2022 - 04:22 PM
Three Kentucky Men's Tennis Players Ranked in Initial Top 125
LEXINGTON, Ky. – The Intercollegiate Tennis Association (ITA) released its fall singles and doubles rankings Tuesday afternoon with Kentucky having three players ranked inside the rankings and one tandem ranked in doubles.
Gabriel Diallo is the top-ranked player in the Southeastern Conference at No. 2 in the country as the winner of a Rogers Cup qualifying match and the winner of an ATP Challenger Tour event last month in France.
Alafia Ayeni, a transfer from Cornell, is slotted No. 27 in the fall rankings and Josh Lapadat is No. 78.
Kentucky also has a doubles team, Diallo/Ayeni, who are slotted No. 44.
The Wildcats are one of only three schools with two players ranked in the top 30, joined by Virginia and Ohio State.
For the latest on UK Men's Tennis, follow the Wildcats on Twitter and Instagram at @UKMensTennis.