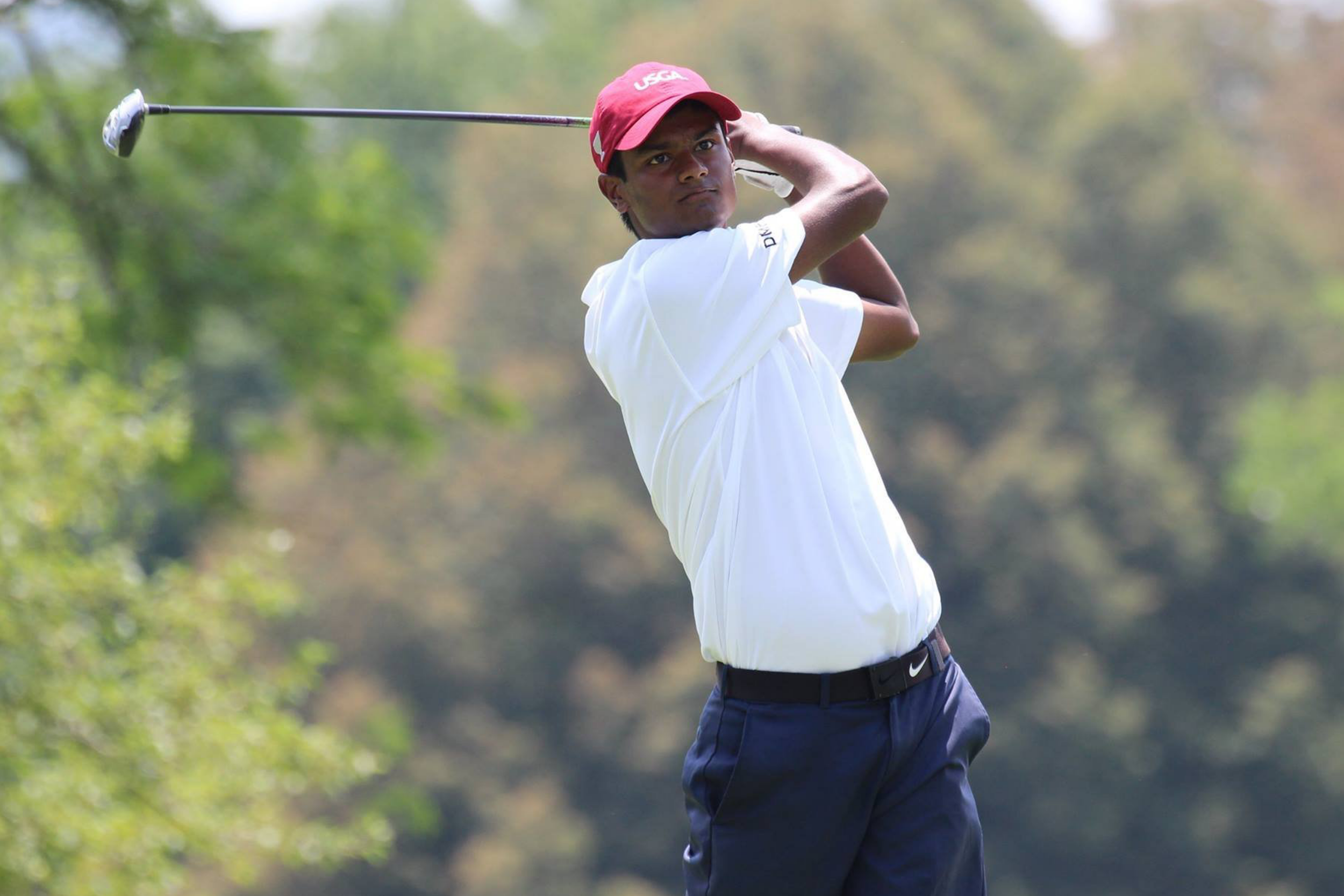 August 26, 2022 - 02:06 PM
Men's Golf Adds Dhaivat Pandya to 2022-23 Roster
LEXINGTON, Ky. – The University of Kentucky men's golf team has added Dhaivat Pandya (DAY-vaught PAN-duh), a graduate transfer from the University of Maryland, to the 2022-23 squad. Pandya finished in third place at the Big 10 Championship last spring and has carded three career top-10 finishes.
"I am thrilled to have Dhaivat Pandya join our team for his graduate level year. Dhav is a talented and accomplished amateur player with hands of gold around the greens. He also fits into our current culture perfectly with his excellent academics, high desire and outstanding character. I can't wait to coach Dhav and watch him help our team achieve great heights this year."
Pandya who hails from nearby Dayton, Ohio, appeared in 22 total events of collegiate golf. He owns a career average of 74.58 with a low round of 67. He generated four top-20 finishes and had 20 rounds of par or lower. He is eligible immediately and will have one season remaining of eligibility.
"I picked the University of Kentucky as it best aligned with my desired goals from an athletic and academic standpoint," Pandya said. "Coach Craig and Coach Fuqua have a lot of experience and I knew that this would be a great place for me to develop my game for the next level. I've known a few of the guys on this team for a while now, and I'm thrilled to be a part of the Wildcat golf family and look forward to a great year competing for an SEC and National Championship."
During his senior campaign at Maryland, Pandya competed in all 10 events for the Terrapins. He opened the season with a tie for 11th and a career-low 211 scorecard at the VCU Shootout. Pandya also began the season with a career-low round of 67 to begin the tournament. He followed that performance with a tie for 25th at the Mountaineer Invitational behind two sub-par rounds to close out the week. The highlight of his season was a tie for third at the Big 10 Championship. Pandya utilized rounds of 72-74-71 to finish at 1-over par and lead his squad with a 217 score. He utilized a career-low 73.85 scoring average in a banner season.
As a junior, Pandya saw action in six tournaments and tallied a pair of top-10 finishes. He earned a third-place finish at the ECU Intercollegiate with rounds of 69-70-75 and a 2-under score. Pandya also tied for eighth at the Tar Heel Intercollegiate and was 4-under par for the week tallying scores of 71-69-72. He started the Big 10 Championship for the Terrapins marking his first-career appearance in the postseason.
Pandya began his career at East Tennessee State his freshman season. He saw action in six events and had a low round of 70. He transferred to Maryland prior to his sophomore year and made one appearance for the Terrapins in the COVID-19-shortened season.
Kentucky begins the 2022-23 season at the Island Resort Intercollegiate Sept. 4-5.
For the latest on the Kentucky men's golf team, follow us on Twitter, Facebook, Instagram and on the web at UKathletics.com.